Registration
---
Airman and Family Readiness Center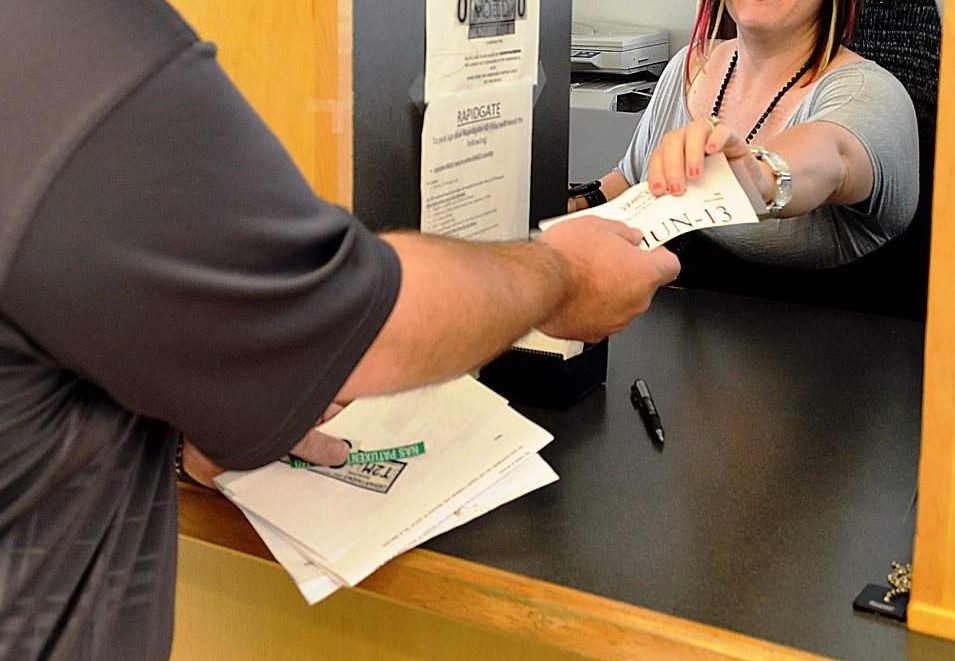 575 Holzapple St
Bldg. 207
Grand Forks AFB, ND 58205
Phone 701-747-3241
Phone (DSN) 312-362-3241
Fax 701-747-4171
Fax (DSN) 312-362-4171
Mon - Fri 7:30 a.m. - 4:30 p.m.
Weekends and Holidays - Closed
Base Regulations
Traffic -- Traffic points are assessed against an individual's driving record for certain moving violations. Accumulation of 12 or more points within any time limit requires a seven day suspension. Upon completion of the period of suspension, the number of points on a person's record is reduced to 11. Points are also reduced by one point for each three month period in which no points were recorded. Offenses which occur on base are reported to North Dakota authorities for assessment of points.
Vehicle Checks -- All vehicles entering or leaving Grand Forks AFB are subject to search.
Motorcycles - In accordance with AFI 91-207, all motorcycle operators are required to comply with the requirements prior to operating a motorcycle on Grand Forks AFB. Ground Safety offers a variety of motorcycle classes. More detailed information can be obtained by calling Ground Safety at 747-7233.
Accidents -- Report all vehicle accidents to the Security Forces Control Center at 701-747-5351 while on Grand Forks AFB. Emergencies should be reported by calling 911.
Driver's License -- New residents have 90 days to establish residency after moving into the state. After 90 days, non-military individuals have 60 days to obtain a North Dakota driver's license. Driver's Manuals are available at the Airman and Family Readiness Flight, Building 207, or from Ground Safety.
Vehicle Registration -- Active duty military may keep their vehicles registered in any state as long as registration is current. Also, active duty military can keep their driver's license from another state while stationed at Grand Forks AFB.
Registering Vehicles on Base
A military ID will grant access to Grand Forks AFB, it is no longer necessary to register your vehicle and acquire a base decal for your vehicle.
Documentation of a valid and current insurance as well as proof of registration are required when requested by gate personnel. Guests require a visitor's pass from the Visitor's Center. More information can be obtained by contacting the 319 Security Forces Control Center by phone at 747-5351.