Childcare
---
Child Youth and School Services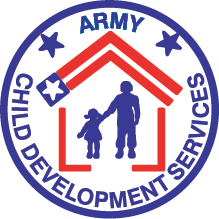 137C Poly Place
Brooklyn, NY 11209-4307
Phone 718-630-4805 / 718-630-4812
Phone (DSN) 312-232-4805
Fax (DSN) 312-232-4874
Mon - Fri 8:30 a.m. - 5:00 p.m.
Every third Sat of the Month: Super Sat 8:00 a.m. - 4:00 p.m.
Sat and Sun - closed
Holidays - closed
Fort Hamilton Child Development Center programs encourage a positive, loving and nurturing atmosphere in a safe, clean environment which allows children to choose their activities in a variety of learning centers. The CDC currently has one Child Care center, with four Family Child Care providers.
Programs Offered
The CDC offers Full Day, Hourly, Part Day, and Pre-Kindergarten care, is fully DoD certified, and can provide for special needs children. Hourly care is available by reservation. The CDC does not provide for Drop-in care. Respite care is available on the installation.
Priority Care
Priority of service is in the following order: Military Single Parents/ Military Dual Parents/DoD Civilians/Contractors/Non-DoD Civilians.
Costs
Cost of care is based on a sliding scale, dependent upon the total family income. Maximum cost for Military E1-E4 is $196 per month. Maximum cost for DoD Civilians is $512 per month.
Waiting List
The CDC does have a waiting list. Currently the wait for care is 1-6 months, depending upon military/DoD affiliation and family demographics.
School Age Services (SAS)
The School-Age Program offers safe, developmentally-appropriate care before and after school, and all day during school breaks.
School Age Services is located on 125 Wainwright Drive and can be reached by calling 718-630-4518 or DSN 312-232-4518.