Schools & Education
---
Youth Education Support Services (YESS)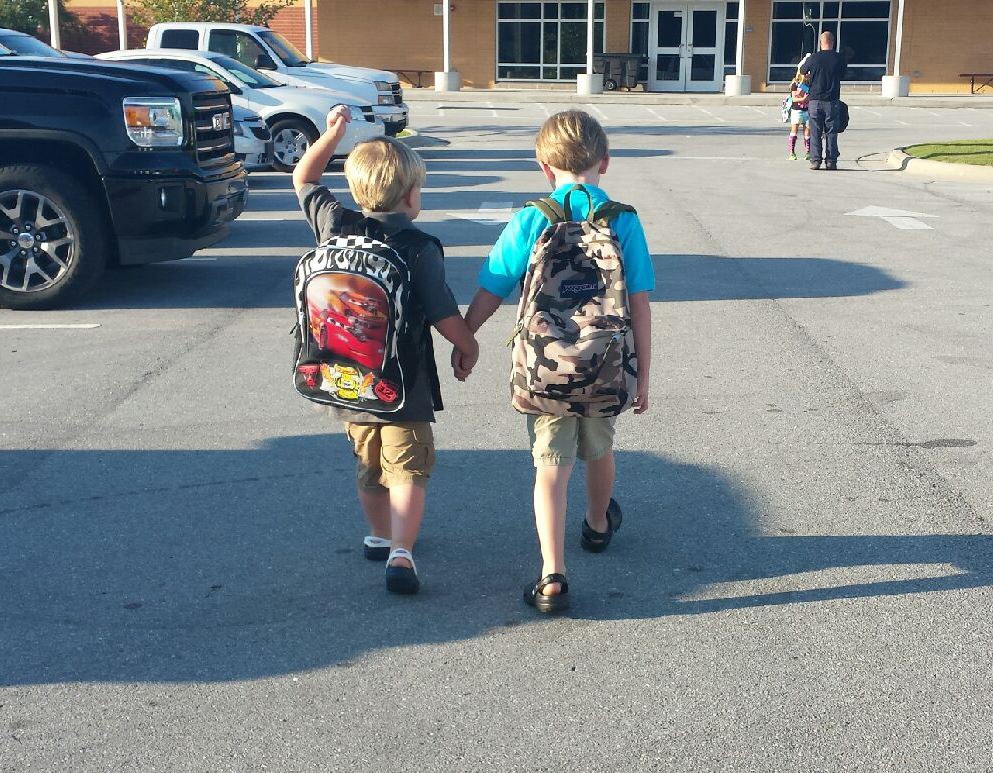 Bldg. 4-2843 Normandy Drive
Soldier Support Center
Fort Bragg, NC 23810
Phone 910-432-1008
Phone (DSN) 312-239-1008
Fax 910-396-7355
Fax (DSN) 312-236-7355
Mon – Fri 8:00 a.m. – 5:00 p.m.
Sat and Sun – closed
Holidays - closed
Education
Introduction
In Cumberland County which is the largest county near Fort Bragg there are more than 85 schools. There are approximately 52 Elementary schools, 15 Middle Schools, 14 High Schools and 3 Special Schools. There are many other schools in surrounding communities which you may choose to reside. Please call the County Public School Offices to ask which school your children will attend and the specific enrollment requirements for that school.
Requirements vary, depending on the area in which you reside. Bus service is provided free of charge.
Enrollment Requirements
Prior to registration, it is advisable to confirm with the school that all requirements have been met. Usual requirements are: birth certificate or equivalent, legal proof of residence, and verification of physical examination within the past twelve months. Proof of immunization is also required. Age regulations vary, however, all the school systems can accommodate children 5 thru 20 years of age. Pre-school facilities are also available at select school. Cumberland County Schools, 910-678-2300.
DoD Schools
The Fort Bragg School System is composed of two primary schools (pre-school – 2ndgrades), one intermediate school (3rd – 5th grades), seven elementary schools (preschool – 5th grades), and two middle schools (6th and 8th grades). Students in grades nine through twelve attend high schools in Cumberland or Harnett Counties. Each school is under the direction of Fort Bragg School system is fully accredited by ADvancED.
Special Education
One of the most unique aspects of Fort Bragg Schools is the work done with special needs children. The Special Education Program offers a full continuum of services to include consultation, inclusion, resource rooms, self-contained classes, and homebound instruction.
Eligible students receive services from Speech/Language Pathologists, Occupational Therapists, Physical Therapists, and Psychologists. An extended school year is available to students who demonstrate significant regression and recoupment issues.
Fort Bragg School Board
Fort Bragg Schools is under the direction of the North Carolina District Superintendent and a school board that serves in an advisory capacity. Board meetings are generally held monthly (except for July and August). The meetings are open to the public and parents are invited to attend.
Volunteers provide services and are also offered opportunity to learn first-hand about excellent programs in the schools. For more information about volunteering contact a school principal nearest you.
School Liaison Services (SLS)
The SLS is located in the Soldier Support Center, Bldg. 4-2843,4th floor, and can be reached by calling 910-907-5045 or toll free 866-567-5899. Hours are Monday through Friday, 8:00 a.m. - 5:00 p.m.
Entrance Requirements

DoDEA has changed its Early Child Hood Education programs entrance requirements for all DoD Schools for Calendar Year 2009-2010. Age requirement are:
Sure Start and Pre-Kindergarten Programs, a child must be 4 years of age by September 1.
Kindergarten Programs, a child must be 5 years of age by September 1.
First Grade, a child must be 6 years of age by September 1.
If you have any questions about exceptions, contact DoDEA.
Youth Education Support Services (YESS)
The YESS provides services and programs that address school transition issues, student and parent advocacy, and building partnerships to enhance the educational environment and experiences of children and youth.
The Fort Bragg Schools consist of grades K-9, including: seven elementary schools (PreK-4th Grade), one intermediate school (5th-6th Grade), and one junior high school (7th-9th Grade). Students must live on the military installation (Fort Bragg or Pope AFB), or have a 90 school day (5 month) letter from housing stating that the family will be on post within 90 school days (5 months) to attend Fort Bragg Schools. There are no exceptions to this policy. Standardized test scores for Fort Bragg Schools are available through the DoDEA Data Center.
Students living on post in 9th grade have the option to attend Fort Bragg Schools at Albritton Junior High School or attend a Cumberland County High School (students living in the Linden Oaks housing area have the option to attend Overhills High School in Harnett County - they do not have the option of attending Cumberland County High Schools).
Pupils in grades 10-12, whose parents reside at Fort Bragg or Pope AFB will be assigned to the E.E. Smith High School (Cumberland County Schools). Students may also apply for a Governed Choice Program at another high school within the district for the next school year but must provide their own transportation.
Please be sure to bring a copy of the following information to the school when registering: Birth Certificate, Immunization Records, Record Proof of Residence on Fort Bragg, Social Security Number, Report Card (for the beginning of the year if student was promoted), Current Standardized Test Scores, Special Program Paperwork (Academically Gifted, English Language, etc).
Area School Information One-Stop
Please visit the Fort Bragg School Liaison website for ALL information about School Liaison Services, School Information and the Local Community.