Base Housing
---
Off-Post Housing/Housing Referral Office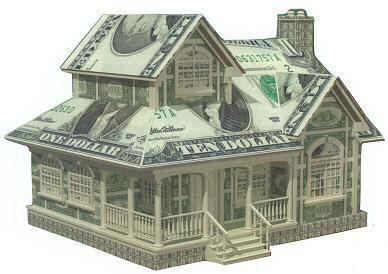 Normandy Drive
Bldg. 4-2843
6th Floor Soldier Support Center
Fort Bragg, NC 28310-5000
Phone 910-396-2626/6004
Phone (DSN) 312-236-2626/6004
Fax 910-396-7705
Fax (DSN) 312-236-7705
Mon – Fri 9:00 am – 4:30 pm
Closed for lunch 11:30 am – 12:00 pm
Weekends and Holidays - Closed
Ask your Command or local housing office to learn more about PCSing.com that is currently available for most military installations. This site allows military members and families to:
Search listings and pictures of available rentals near military installations
Articles to understand all the ins and out of PCSing to a new location
Find out about shared rentals
List and advertise their own properties for rent or to other military families PCSing
List their homes For Sale By Owner (FSBO) to other military members PCSing
How to Contact the military installation housing office they are PCSing to.
For Local Certified Military Relocator agents to help in your PCSing needs
Government Housing
Once orders are received arrangements for future housing can begin. Picerne Military Housing Office is located at 426 Souter Place and can be reached at 910-495-0878. Hours of operation are Monday - Friday 8:00 a.m. - 5:00 p.m.
NOTE: Estimated Waiting time Varies on authorized rank, type of unit (number of bedrooms).
Family Housing
Fort Bragg's on-post family housing is managed by Picerne Military Housing. The Picerne Military Housing Leasing and Relocation Center is located on the 6th Floor of the Soldier Support Center on Normandy Drive. Hours are 8:00 a.m. to 4:30 p.m. on weekdays, 10:00 a.m. to 3:00 p.m. on Saturdays. Telephone: 910-495-0878 or toll free at 1-866-525-HOME, website.
Application: Please contact the Picerne Military Housing Leasing and Relocation Center for a list of documents you may need to apply for housing. Required documents vary. Applications may also be submitted at the Picerne Military Housing website. However, applications will not be complete without supporting documentation.
Picerne Military Housing does not manage Off-Post or Unaccompanied/Single Military Personnel Housing.
Single Service Member Housing
Single soldiers in the rank of SSG and below are required to reside on post in the barracks. This also applies to soldiers married to soldiers, SSG and below when spouse is stationed elsewhere.
Randolph Point is available for on-post housing for Senior Enlisted single soldiers at Fort Bragg. Single soldiers in the rank of SFC and above can establish their residence in the private sector or inquire about Randolph Point by contacting the Picerne Leasing and Relocation Center at 1-866-525-HOME.
Non-government Housing
Housing Referral Office (HRO)--Your POC for any problems you may encounter (discrimination complaints, tenant/landlord disputes, or any questions/problems about off-post housing) is the HRO. Staff are available to assist you on a person-to-person basis in any way possible to make your move to this installation an easy and pleasant one.They can provide a list of rentals with corresponding locator maps and give you information regarding the area in which the facilities are located.
Off Post Housing Referral Office
The Fort Bragg HRO is located in building 4-2843, 6th floor, Soldier Support Center, Normandy Drive. Hours are 9:00 a.m. to 4:30 p.m. weekdays. Telephone: 910-396-2626/6004 or 9526. Hours of Operation are Monday – Friday, 9:00 a.m. - 4:30 p.m., closed for lunch 11:30 - 12:00 p.m.
Services Provided: All personnel, married or single, must report to the Housing Referral Office prior to entering into a rental, lease, or purchase agreement for any housing off?post. Assistance in the form of rental listings, information on North Carolina rental law, maps, landlord/tenant responsibilities and off limit establishments is available and will be provided during housing in briefing.
All personnel in ranks Private to Sergeant are required to have a unit representative inspect their prospective off?post rental unit for adequacy prior to their entering into any lease agreement as prescribed by Fort Bragg Memorandum of Instruction number 9-97, Off Post Housing Rental Procedures date, 8 Sep 97.