Registration
---
Army Community Service Center - Information & Referral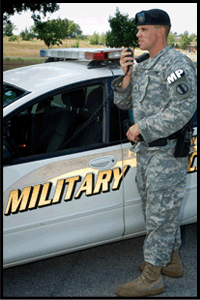 7117 Baltzell Ave
Building 7
Fort Benning, GA 31905
Phone 706-545-4043/706-545-7517
Phone (DSN) 312-835-4043
Fax 706-545-2545
Fax (DSN) 312-835-2545
Mon – Fri 8:00 am – 4:30 pm
Sat and Sun – closed
Base Regulations
Speed Limit -- The Speed Limit on-post is 30 MPH unless otherwise posted. 15MPH during Physical Training, 6-7:30 am Mon-Fri (10MPH whenever passing troops)
Seat Belts -- Georgia State Laws requires the wearing of seat belts. Children under the age of four years need to be restrained with approved child restraint devices at all times when a vehicle is operated.
Georgia Laws defines DUI as 0.08% blood alcohol content (lowest in the USA). Do not operate any vehicle or machinery after drinking alcoholic beverages. Alcohol will not be consumed while on duty.
Motorcycles -- Army Motorcycle Safety Course is required for post registration. Riders must wear motorcycle helmets with fastened chin strap and shatter-resistant eye protection. Leather boots or shoes and gloves are a requirement. Long shirts and jackets with highly visible reflective vest are required.
Bicycles -- All bike riders are required to wear a helmet.
For more information regarding rules and regulations at the Fort Benning military installation, please contact the Directorate of Public Safety, Bldg 215, 706-545-1133 or DSN 312-835-1133.
Registering Vehicles in Georgia
Non-resident military stationed in Georgia are not required to register their vehicles in Georgia as long as the vehicle displays valid license plates from their home state.
There are two counties within Fort Benning: Chattahoochee and Muscogee. If you live in McGraw Manor or Custer Terrace you may register at the office in Uptown Columbus (Muscogee County). All other housing areas including Kelly Hill will need to register in Cusseta (Chattahoochee County).
When registering your vehicle you will need:
a military ID
title or manufacturer's certificate of origin
proof vehicle is covered with GA liability insurance
odometer reading
date of purchase
date of birth of the first person named on title
tag fee of $38 (cash or money order)
If there is more than one owner, all parties must be present, or have a power of attorney to sign title application.
For a leased vehicle, the original power of attorney from the leasing company is needed.
To renew your registration you can get an ad valorem exemption tax form from the JAG office to avoid extra costs.
USAREUR registrations are only valid for 30 days upon return from overseas.