Check In \ Processing
---
7117 Baltzell Avenue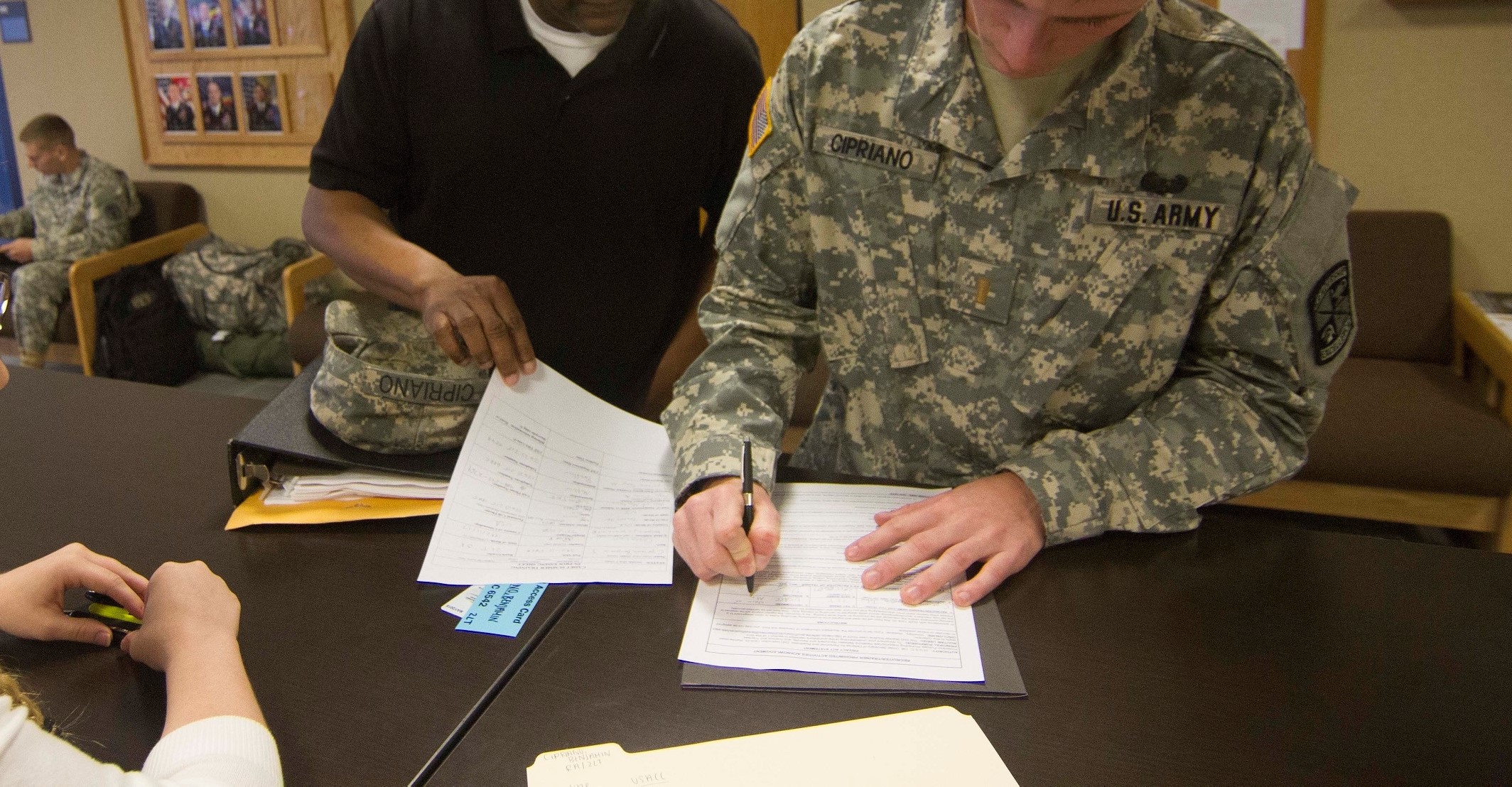 Building 7
Fort Benning, GA 31905
Phone 706-545-4043 / 706-545-5516
Phone (DSN) 312-835-4043
Fax 706-545-2545
Fax (DSN) 312-835-2545
Inprocessing Procedures
The Fort Benning in processing and Replacement Operations focuses on the installation in processing requirements and individual Soldier readiness verification. AG Military Personnel Division (MPD) organizes the various installation agencies needed to welcome permanent party Soldiers and their Families to Fort Benning, 706-545-4577.
Mandatory: DENTAC, MEDPROS, ON-POST HOUSING, OFF-POST HOUSING, FINANCE, Army Community Service, NEWCOMERS ORIENTATION, SPONSORSHIP, FINANCIAL READINESS TRAINING (1ST TERM SOLDIERS ON 1ST PCS) AND AG MPD.
Optional: CHILD & YOUTH SERVICES, GOVERNMENT TRAVEL CARD. During the first full day of in processing, all Soldiers attend a 4 hour session that involves briefings given by AG MPD, DENTAC, MEDPROS, TRICARE,, Housing, and Finance. Upon completion of these sessions, Soldiers proceed to complete other in processing requirements identified on their "tailored" checklist. Overall, it takes on average of 5 -10 days based on your own needs. Other in processing requirements will be conducted at the unit of assignment (i.e., Central Issue Facility, Security Clearance, etc.).
If you are coming to Fort Benning to attend training/Schools, in processing of Students and Trainees is coordinated by the Commander operating the course of instruction that the Soldier is attending.
METRA Columbus bus line services Fort Benning once every 30 minutes and has one major stop Main Post Bus Station.

Taxicabs are also available on the installation. Refer to Contacts/Links for specific

Greyhound Bus Terminal is located in downtown Columbus, 818 Veterans Pkwy.

SHUTTLE TRANSPORTATION FROM ATLANTA INTERNATIONAL AIRPORT TO FORT BENNING
If you are flying into Atlanta airport: Columbus Shuttle/Inter-City Shuttle or Groome Transportation provides transportation between Atlanta Airport and Fort Benning/Columbus