Childcare
---
Registration at CYSS Parent Central Services
Welcome to Fort Benning Child Youth and School Services! In order to participate in any CYSS programs, your child must have current and complete registration. Below you will find a list of all the documents needed to complete your child's registration: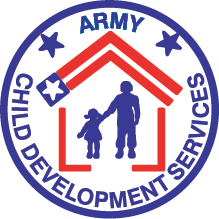 Military/DoD Civilian identification card
Social Security number for Sponsor
Proof of Dependency for each child: DA form 1172 from DEERS office or DEERS printout from Soldier's AKO
Current immunization records for each child
For DoD Civilians or contractors a copy of the Birth certificate is required for each child
LES or pay voucher for Sponsor and Spouse
Health Assessment or well baby check up (due within 30 days of registration) Note: If you child has a special need or an allergy, there are additional forms to have completed by a physician.
Contact information for two local emergency designees (name, address and phone number)
Parent Central is located at Building 104 on Marchant Avenue and is open 8:00 a.m. - 5:30 p.m., Monday – Friday. Walk-ins are welcome but appointments are strongly recommended. Parent Central Services observes all post Training and Federal Holidays.
For more information call us at 706-545-2079 or visit our website where you can get more information on programs and services, as well as, registration forms and even pre-register with CYSS online. If you are registered with CYSS on another installation don't forget to have your file exported before you PCS. When you arrive at your new duty station your CYSS file will be waiting on you at Parent Central!