Schools & Education
---
School Liaison Officer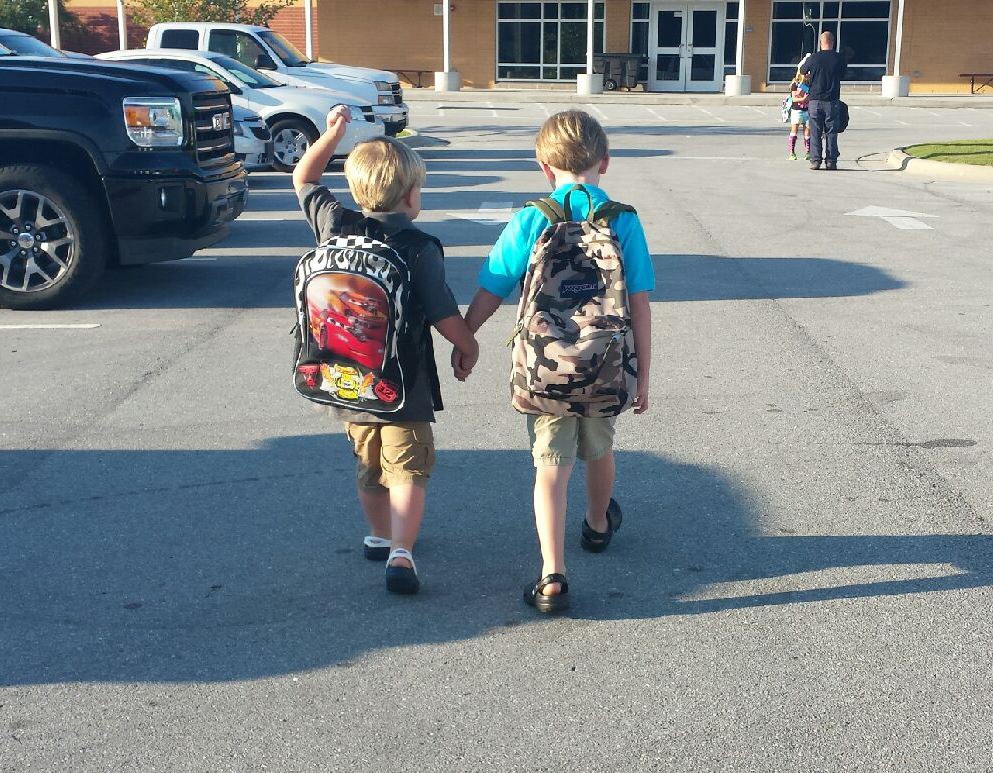 2631 Wabash Avenue
Eielson AFB, AK 99702
Phone 907-377-2178
Phone (DSN) 317-377-2178
Fax 907-377-3329
Fax (DSN) 317-377-3329
Mon - Thu 7:00 a.m. - 5:00 p.m.
Fri 7:30 a.m. - 4:30 p.m.
Sat - Closed
Sun - Closed
Holidays - Closed
Education
Public School
The schools on Eielson AFB are part of the Fairbanks North Star Borough School District. State of Alaska law and school district policy governs all of the schools in the area. Thus programs and services are similar from school to school. Extracurricular and co-curricular activities such as athletics and band orchestra are provided within budget limitations. Senior high students are offered college prep courses as well as vocational technical education courses. Special education is provided for exceptional children, as well as for children with learning disabilities, physical handicaps and other special needs. Eielson has a representative on the school board to give a military perspective on policy issues.
The district's curriculum goal is to provide all students with an excellent educational program that meets basic academic needs, sets high expectations, and provides opportunities for each student to excel and develop individual talents.
The Alternative Learning System (ALS) is a collection of programs in the district that fulfill needs for students in unique and sometimes unfortunate situations. This can include severe medical situations, disruptive behavioral and mental health issues, disciplinary actions that restrict attendance at regular school, mid-semester transition to full-time enrollment, and post-secondary transitions for students with disabilities. ALS includes Residential Diagnostic Treatment Center (RDT), Youth Education Support Services (YESS), Students Making A Right Turn (SMART), LIFT, and the Bridge Program. For more information, visitwww.familycenteredservices.com/programs.html for RDT and YESS, visitwww.k12northstar.org/departments/safe-schools for SMART, call 907-452-2000 and call 907-452-2000 ext. 12501 for the Bridge Program.
To learn about the OPTIONS Teen Parenting program, visithttp://hut.k12northstar.org/about/options-teen-parenting or call Hutchison High School at 907-479-2261 ext. 119.
With very few exceptions, kindergartners have a flex schedule and do not attend the entire day. Please contact your local elementary or K-8 school for hours and other details for their kindergarten program. Military families with students who attended a public school's pre-kindergarten program or kindergarten in another state and who do not meet the age requirements for kindergarten and first grade, should refer to Fairbanks Northstar Borough School District Policies 1021.2 and 1022. More about kindergarten is available online atwww.k12northstar.org/parents/enroll/kindergarten General enrollment information is available at www.k12northstar.org/parents/enroll
The Military Child Education Coalition (MCEC) with the partnership of the Fairbanks North Star Borough School District has a Military Student Transition Consultant (MSTC) embedded in the district. The MSTC works with military families to maximize the academic, artistic, athletic and social skills of military students. The MSTC is here to assist families with questions and/or issues as they arise in transition, deployment and relocation. The MSTC plays a pivotal role to establish collaboration among school systems/local education agencies, public and private youth services, community groups and installation based resources. The MSTC provides a concierge service to military connected families, please call (907) 978-1737 for more information.
Special Education
The primary purpose of the district's Special Education department is to provide the least restrictive and most appropriate education for all students. All schools in the district offer special education programs. The pre-school program serving children ages 3-5 identifies and teaches children who are developmentally delayed or have communicative disorders; learning disabled students who need only minimal support to succeed in the regular classroom. Communicatively disordered students are placed in the Gifted and Talented Program.
Basic Immunization and Registration Requirements
To start kindergarten, all students are required to have at least 4 DPT (with one after their fourth birthday), at least 3 OPV (one after the fourth birthday), 2 MMR and they must have started the Hep A and B series also the PPD and it must be given in the state of Alaska to be valid. A TD/DTT booster is required ten years after the last DPT shot. Most students will need this at about age 14 or 15. All students entering kindergarten and first grade will need a second MMR to enter school. There are a number of private schools in the local area. They consist of pre-schools, elementary schools, middle schools and high schools, please call the Relocation Program Manager, DSN 317-377-2178/ 907-377-2178 for more details.
Alaska law requires that children be 5 years old on or before September 1st to enter kindergarten and 6 years old on or before September 1st to enter first grade.
Children entering kindergarten/1st grade need proof of immunization (shot records) and their birth certificate. Please be aware that Alaska schools now require that all children attending public school must have begun the Hepatitis A series of immunizations. Students in grades 2-12 need only their shot record. Official transcripts will be requested from the old school by the new school. If you have unofficial transcripts, bring them with you to help in class placement.
High School Graduation Requirements
To receive the regular high school diploma presented by the Board of Education, students will be required to have satisfactorily and fully completed a course of study, which meets those requirements established by the Board of Education including a required state high school completion exam. Students will be required to have completed a minimum of 22 credits within the following subject areas:
English 4 credits
Social Studies 3 1/2 credits
Science 3 credits
Math 3 credits (Algebra I required)
Physical Ed. 1 1/2 credits
Health 1/2 credit
Electives 7 credits
Grading System
The grading system for the Fairbanks District may vary and is determined by each individual teacher. There is a state High School Qualifying Exam required for graduation beginning with the class of 2002. There are 19 elementary schools, 4 middle schools and 4 high schools and one Jr./Sr. high school.
The average Fairbanks student is in the 61st percentile on national standardization tests. Class size varies but the district average is 23 students per class. The average Fairbanks student has a significantly higher composite SAT and ACT scores than the national average. State law requires achievement testing for grades 3-10.
Transportation and Meals
The state provides bus service to students living more that 1 1/2 miles from the school that are attending. 80% of bus riding students ride because of distance, while 16% ride due to hazardous walking routes and 4% are special education students. School lunches cost $2.50 for elementary and $2.75 for secondary students eating the full meal. Breakfast is also served for a $1.25.
Extra Curricular Activities
There are many extra curricular activities available for students to participate in. Some of these include: various sports, music programs-band and choir, student government and academic clubs.
Out of Attendance Area Registration
Students may attend schools outside their attendance area if space is available and they provide their own transportation. Middle school and high school students wishing to attend a school outside their attendance area should register at the school they wish to attend. Parents wishing to send their elementary aged children to a different school need to fill out a request form at the elementary school they wish to attend.
School Liaison Officer
The School Liaison Officer connects schools, families and the Eielson community together in meeting the educational needs of the military child, and serves as a point of contact for all who desire assistance with school-related matters. A school liaison officer can be reached by calling 907-377-2178.
Transitioning to a New School Checklist
Contact your Airmen and Family Readiness Center for information on your gaining installation and surrounding communities. Relocation packages are also available online.
Visit the web page for both the State Department of Education and local County/District School system. If going overseas, visit the DODEA homepage.
Contact the housing office at the gaining installation to determine the waiting period for on-base quarters. This may determine the school your child will attend. If you will be in temporary housing, contact your School Liaison Officer for assistance.
Check the new school calendar for starting and ending dates.
Be familiar with the process of transferring of records, school eligibility requirements (kindergarten age) and subsequent placement of the students.
If you have a child of high school age, get information on the gaining state's high school graduation requirements. Be familiar with the present and gaining school's grading system and weighted grades. This may affect your child's class standing/grade point average.
Give losing school(s) adequate notice of withdrawal. It is Air Force policy to in/out process with the school.
- Hand carry all recommended school records. DO NOT PUT THESE RECORDS IN YOUR HOUSEHOLD GOODS!
Contact the School Liaison Officer and school counselor for assistance.
Transitioning a Special Needs Student Checklist
Before you leave your current duty station:
Contact your local special education counselor/director and request assistance as to what should be done before the transition to the new school. Write or contact the special education director for the district that you are going to and request local policies. If coming to Eielson AFB, contact Family Advocacy at 907-377-4041 for assistance.
Schedule an Annual, Review and Dismissal (ARD) meeting to discuss the progress your child has made since your last Individualized Education Program (IEP) review. Ask for written suggestions that may help your child and the staff at the new school.
Request a copy of your child's complete educational record to include a copy of the latest IEP. Hand carry all records, samples of your child's work, and other information related to your child's education.
Contact your local Core Compliance Expert who can recommend resources at your local base, 907-377-2178 or DSN 317-377-2178.
Take any special equipment and refill medication prescriptions that your child may need for the next few months.
Contact the School Liaison Officer to assist with transitioning your child to the new school.
Private School
Private schools may offer a tuition assistance program. Ask for application forms and information on school programs when contacting any of these schools.
Average test scores for private schools:
Reading Verbal 548
Math 573
SAT 1121
Home Schooling
The Fairbanks Building Educational Success Together (BEST) is a home school for grades Kindergarten through 12 where parents bear the primary responsibility for the management of their children's education. BEST is committed to a framework in which the home is supported by the community as a viable educational alternative, a non-sectarian partnership between students, parents, professional staff, and community members where families and staff work together to customize an education for their children. The BEST program had approximately 278 students enrolled during the 2012-2013 school year.

Families transitioning into Eielson AFB can contact the BEST office to schedule an appointment or to speak with an Education Specialist at 452-2000 ext. 11201 or 11202. You may also visit the BEST website for more information.
Adult Education
The educational opportunities at Eielson AFB, North Pole and the Fairbanks community are endless. There are graduate, undergraduate, and doctorate degree programs as well as vocational and technical programs available. Whether you pursue your education through traditional or non-traditional means, the community offers you the opportunity to accomplish your goals. Winter months are a popular time to take courses. Registrations for each quarter are announced for both local community schools and courses given on base. Contact your Education Office for more information at DSN 317-377-5106 or 907-377-5106. All public schools in the area, including those located on base, are part of the Fairbanks North Star Borough School District.