Check In \ Processing
---
Eielson AFB Visitor's/Welcome Center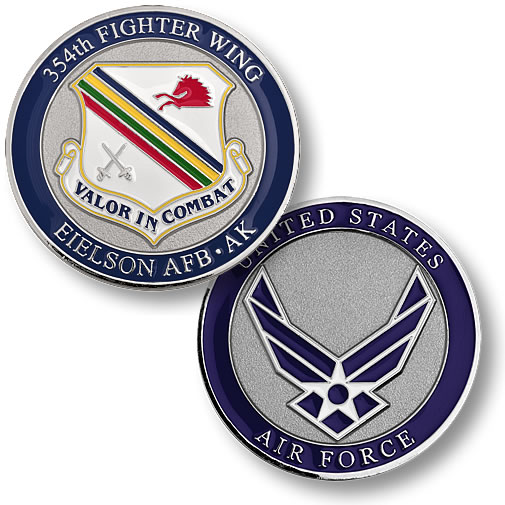 Hursey Gate
2070 Central Avenue
Eielson AFB, AK 99702
Phone 907-377-3807
Phone (DSN) 317-377-3807
Fax 907-377-2559
Fax (DSN) 317-377-2559
Open 24 hours 7 days a week
Check In/In Processing
Important Documents to Hand Carry
Do not pack important papers with your household goods or hold baggage. Plan to take the following items with you:
Several copies of your orders
ID cards, social security cards, driver's license and passports
Copies of all insurance policies
Immunization records for all children and pets
School records for the children and high school/college transcripts for the adults
Copies of any occupational licenses and certifications
Spouse employment records
Certified copies of birth certificates, adoption papers, marriage licenses, divorce papers, etc.
Purchase agreements for your vehicles, showing state sales tax paid
Vehicle registration and title
Your household goods inventory and any related documentation
Letters of transfer from religious, professional, or social organizations
Letters of credit from current/previous utility companies
Contact information for credit card companies, utility companies, etc.
Copies of prescriptions for medication, eye glasses, or contact lenses
Copies of family medical records, it at all possible
Copies of federal income tax forms
Any other legal documents
*Travel Planning
Temporary Lodging Reservations - The 24 hour arrival point is the Goldrush Inn, located at 540 North Street. As you come through Hursey gate, proceed down Flightline Avenue to Kodiak Street. Turn left and go through one intersection and you will see the Goldrush Inn on your right side. Make reservations early by calling 907-377-1844 or DSN 317-377-1844.
Be sure to make reservations far in advance of your projected arrival. Rooms are often full due to exercises during the summer months and you may be referred off base.
*Reporting Procedures
Military personnel - As soon as you arrive, let your sponsor know you are here. They can show you around the base and offer any assistance you may need. Your sponsor will inform you of unit reporting procedures. If you arrive after duty hours, report-in the next duty day. You will need to bring your records packet from your losing base, medical and dental records. The Military Personnel Section (MPS) will retrieve and review your record packet.
You will be scheduled to in-process with the MPS, and you will be provided with an in-processing checklist. Newcomer briefings are held on Monday, Wednesday and Friday in building 354 Amber Hall on the third floor at 10 am. All in-processing appointments must be scheduled by the unit Commander Support Staff prior to showing up to in-processing.
Part of the in-processing checklist includes attendance at the Right Start newcomer's orientation and the medical in-processing at the base clinic. Right Start is a mandatory newcomer's orientation program which focuses on welcoming you and insuring that you have a positive experience when beginning your tour at Eielson; you will be scheduled for Right Start when you in-process with the MPS. Spouses are highly encouraged to attend. Right Start orientation is held on the second Wednesday of every month at the Yukon Club. First Term Airmen must attend the First Term Airmen Center within 30 days of arrival.
*Permissive TDY
If you plan on taking any allowable permissive TDY leave for house hunting you must ensure you have submitted proper leave request to your gaining commander after reporting in to your personnel office.
Inbound personnel may contact their gaining unit if they have not heard from a sponsor. If further assistance is needed, please contact the Airman and Family Readiness Center at 907-377-2178; DSN 317-377-2178.
*Sponsorship
The most important person to you during your move is your sponsor. If you have not received one, contact your Commander's Support Staff at your losing base and ask that they request one for you. If further assistance is needed, please contact the Eielson AFB Airman and Family Readiness Center at 907-377-2178; DSN 317-377-2178. Your sponsor will be instrumental in making your arrangements, answering your questions and meeting you personally.
*Getting Married Enroute
If you get married before you PCS, you must inform your commander and follow the procedures exactly as you are given them. If you get married en-route to your next duty station, you must inform the MPS immediately upon in-processing and complete the required actions. The military will not pay for travel and housing of your spouse if you do not follow proper procedures.