Schools & Education
---
Airman and Family Readiness--Readiness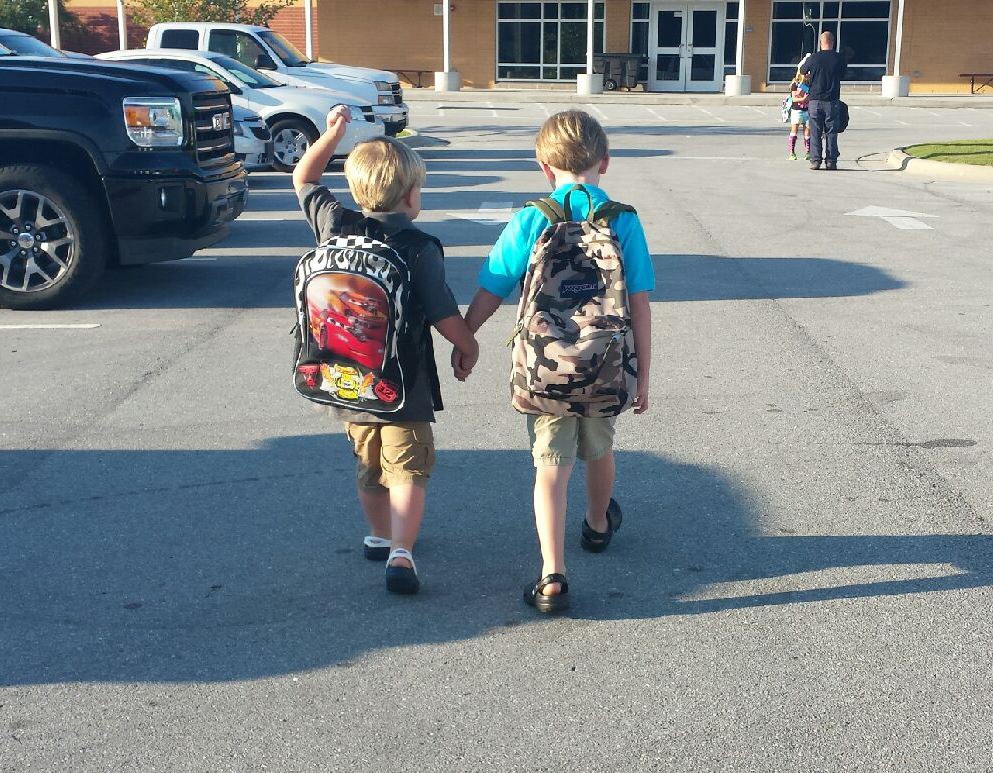 382 Avenue D
Building 7215
7 FSS/FSFR
Dyess AFB, TX 79607
Phone 325-696-5999
Phone (DSN) 312-461-5999
Fax 325-696-4353
Fax (DSN) 312-461-4353
Mon - Fri 7:30 a.m. - 4:30 p.m.
Sat - Closed
Sun - Closed
Holidays - Closed
Exceptional Children Programs
The School Liaison Officer (SLO) works with all the area schools to ensure a quality education for all, especially those families under the Exceptional Family Member Program (EFMP). The School Liaison Officer works in conjunction with the school counselors, teachers, principals, base personnel, and local/state politicians/dignitaries to ensure compliance with federal and state laws governing education. The SLO also works closely with the Exceptional Family Member Program-Family Support (EFMP-FS), the Exceptional Family Member Program-Medical (EFMP-M), and the Exceptional Family Member Program-Assignments (EFMP-A) to provide comprehensive assistance including Individualized Education Plans (IEPs) and information and referral regarding educational, medical, financial, and social services resources to families.
Local Schools
There are no primary or secondary schools on Dyess AFB. Dyess Elementary, which is part of the Abilene Independent School District, is just outside the gate of the housing area. Approximately 97% of Dyess Elementary students are on-base residents.
Public Schools
Abilene has two school districts, the larger of the two is the Abilene Independent School District with 18 elementary, six middle and two high schools, two Head Starts and two alternative campuses scattered across a majority of the city from the Mall of Abilene-area in the south to the city's northern- most areas.
Abilene Independent School District
Abilene Independent School District educates roughly 18,000 students each year. The district employs 2,600 employees locally. Student-teacher ratios for elementary school is 22:1 (state mandated). Middle School and High School do not have a maximum class size. AISD Special Education currently has 19 teachers and 150 para-professionals to work with special education and/or the Exceptional Family Member Program (EFMP). Special Education includes AIM (Autistic Program), PALS, ADAPT, and Resource Programs with over 2,400 students enrolled in special Education. The curriculum is designed to challenge the college-bound and the vocational mind. The AISD has developed a nationally known Special Education department and award-winning Chapter 1, Head Start and writing programs. Students in the district continue to rank above the state and national norms in standardized achievement tests.
Schedule -- Holidays usually include: Labor Day, Veteran's Day, Thanksgiving, Christmas, Martin Luther King Day, and Spring Break. There are two inclement weather days built into the schedule, and provided they are not taken during the winter months because of snow or ice, they are usually taken during the Easter weekend.
The first period in the high schools begins at 7:55 am and 4th period ends at 2:50 pm. The middle school day begins at 8:10 am and end at 3:25 pm. Kindergarten through fifth grade students attend school from 8:15 am to 3:15 pm, while Pre-K classes start at 8:00 am and end at 2:00 pm.
Bus Service -- Children living in on-base housing, as well as those living at Quail Hollow, attend Dyess Elementary, Clack Middle and Cooper High School. The school district provides bus service to Clack and Cooper.
The following guidelines apply to the evaluation of the transcripts of students transferring to the Abilene Independent School District (AISD) - No credit will be offered for office aide and Driver's Education. Units of credit granted by high schools accredited by Texas Education Agency, Texas Private School Accreditation Association, other state education agencies, or Department of Defense Schools. Units of credit earned from non accredited schools and home study programs will require validation according to guidelines established by the school. The procedure for validation is as follows - Credit for elective courses may be accepted subject to review. Required courses taken in sequence can validate credit in previous courses, i.e., English III completed successfully will validate English I and English II, Algebra II completed successfully will validate Algebra I. Required courses that have no sequential course must be validated by examination, i.e., Geometry, World History, United States History. Appropriate tests for validation of credit from non accredited schools will be required.
Wylie Independent School District

Wylie Independent School District (WISD), located in Southern Abilene and encompassing an area of 165 square miles. WISD has approximately 3,300 students and 300 full time employees on six campuses. The student- teacher ratios for Elementary School is 22:1 (stat mandated) with 16:1 on the middle and high school campuses. Wylie Special Education Program has 16 teachers and 24 para-professionals to work with approximately 200 Special Education students. Programs are offered in regular education, special education, career and technology education, technology preparation, and Chapter 1 Reading and Math. Wylie students continue to consistently perform above the regional and state averages on achievement tests, TAAS tests, and ACT and SAT college entrance exams.
Wylie Independent School District is a smaller district, very flexible and will work with each student to achieve graduation requirements. Twenty-six units are required for graduation. They also have an honors program. WISD has two elementary schools (one K-2 and one 3 & 4), one middle school (grades 5 & 6), one junior high school (grades 7 & 8), and one high school.

Private Schools

A large number of private schools, including Abilene Christian Schools and St. John's Episcopal School, are located in Abilene in affiliation with numerous church denominations. Additional information on these may be obtained by contacting the various churches in the city or by contacting the Abilene Education Council. There are no private schools in Abilene affiliated with the Catholic Church.

Unique Opportunities

Abilene schools integrate Special Education/Resource Program into the curriculum of the elementary and secondary schools. A special high school completion program is available to high school students who meet specific criteria such as learning disabilities, pregnancies, teenage parents, working teens, juvenile delinquency, etc.

Adult Education

Abilene has three major universities offering Associate, Bachelor, and Master Degree Programs, with a Doctorate Program available in Bible/Seminary Studies. We also have a State Technical College, a School of Nursing, a Business College, a School of Cosmetology, Adult Education classes, and a Truck Driving/Commercial Drivers License Program. In addition, assistance may be available through the State Employment Agency's Workforce Investment Act which assists qualified applicants in getting an Associate Degree from a local college or technical school or on-the-job training with local employers. (See the Adult Education topic for more information on Adult Education).