Check In \ Processing
---
Welcome/Visitors Center Museum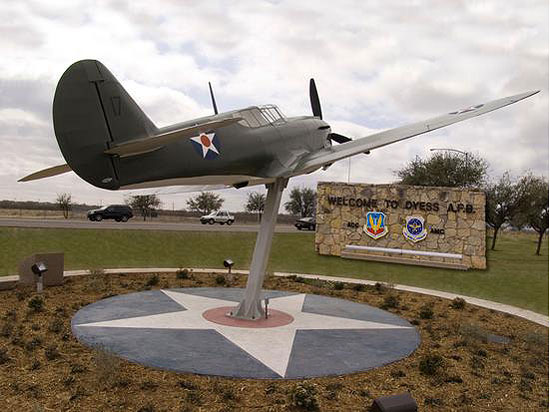 800 Arnold Boulevard
Abilene, TX 79605
Phone 325-793-2199
Phone (DSN) 312-461-2199
Mon - Fri 7:30 a.m. - 4:30 p.m.
Sat - Closed
Sun - Closed
Holidays - Closed
Reporting Procedures
The security guard at the front gate can direct you to the Dyess Inn, the 24-hour arrival point for the base. The Dyess Inn is located at 441 Fifth Street, 325-696-2681 or DSN 312-461-2681.
If you arrive during duty hours, report directly to your duty section, then to your respective Group Commander's Support Staff (CSS)/Group Orderly Room. If you arrive after duty hours, you should report to your duty section on the first duty day, then to your Group Commander's Support Staff/Group Orderly Room to inprocess and to schedule appointments for the Wing Right Start briefing.
You will need to turn in your records when you inprocess, so please have them with you. Assistance with inprocessing is yet another area where your sponsor can provide invaluable assistance.
First Term Airmen
All newcomers report to their respective Group Commander's Support Staff/Group Orderly Room for inprocessing and afterward your sponsor should escort you to the First Term Airmen Center (FTAC). The primary goal of FTAC is to inprocess, transition, educate and provide newly assigned first term airmen with the tools to be successful in their Air Force careers. Upon arrival at FTAC, you will be greeted by one of the team leaders who will inprocess you. You will then be released back to your squadron/duty station to take care of additional squadron inprocessing and unresolved quality of life issues before reporting to FTAC the next duty day.
The FTAC program consists of 10 duty days regardless of holidays or down days. The schedule is rotational, allowing you to enter the program any day. Normal duty hours are Monday through Friday from 7:30 am to 4:30 pm. You will be released weekends, holidays and down days and will be scheduled to make up missed curriculum the next available date after graduating.
FTAC provides a wide spectrum of briefings, training and seminars many of which are open to spouses. There is a Welcome Day luncheon that provides an opportunity for airmen and spouses to have one-on-one interaction with commanders, first sergeants and supervisors in an informal atmosphere while sharing a meal.
Command Sponsorship
Concurrent Travel is defined as an authorized move at government expense to an overseas location (family must complete the move jointly with the member or within 20 weeks of member's move). A Command Sponsored Tour refers to members who are returning to the United States (or going to another overseas base) from an Overseas Tour with newly acquired dependents (i.e. single member got married while overseas). Command Sponsorship requires Major Command (MAJCOM) and Air Force Personnel Center (AFPC) approval prior to making the move. Taking family member(s) on a Non-Command Sponsored Tour could result in all moving expenses being out-of-pocket for the member.
What To Do If You Get Married Enroute
If you get married before you PCS, you MUST inform your commander and follow the procedures exactly as you are given them. The military will not pay for travel and housing of your spouse if you do not follow proper procedures.
Documents to Hand Carry
At least 10 copies of your PCS orders
Birth Certificates (or certified copy), Social Security Cards, Passports/VISA, Marriage Certificate
List of stocks & bonds, Personal Identification Numbers (PIN), Bank books, Insurance policies (or list of companies, policy numbers, type of insurance, address, phone numbers)
Copy of advance travel pay or allowances paperwork
All moving paperwork including: inventory of household goods plus pictures and receipts, TMO information, Self-Procured Move paperwork, and all receipts associated with moving
Employment records or resume of civilian family members
Medical/dental records from your previous duty station - entire family
Immunization records for all children and all active-duty members
School records/transcripts for children and adults
Pet medical and immunization records
Recommendation: Letters of credit from utilities companies (telephone, electric, etc; may result in waiver for deposits)