Schools & Education
---
School Liaison Office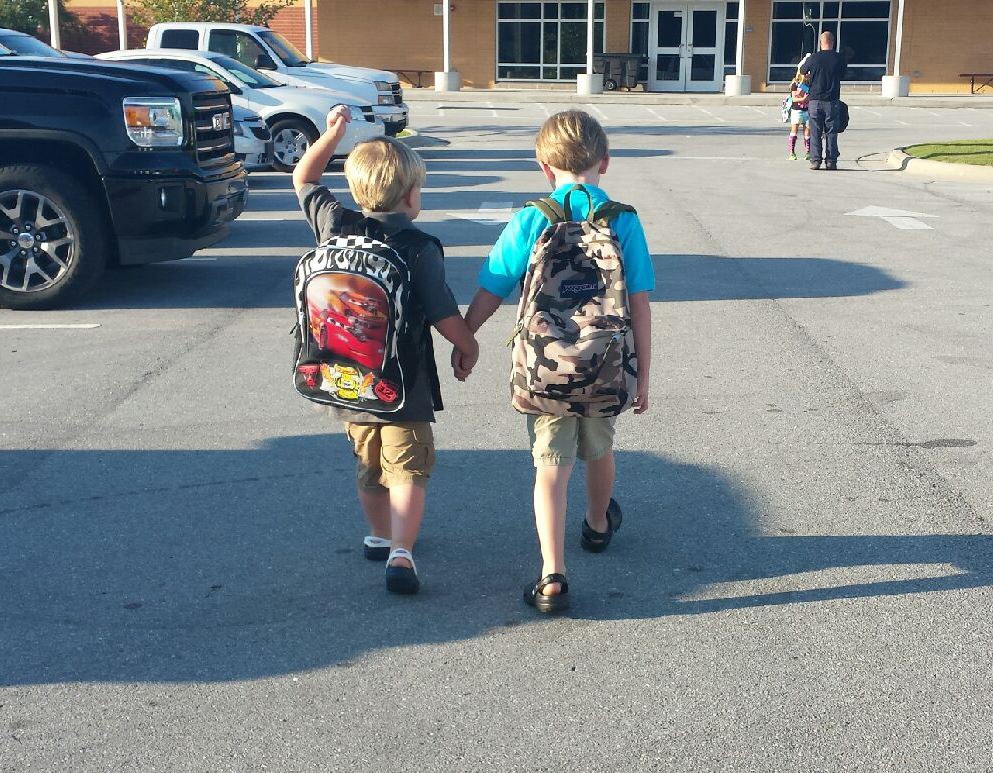 864 Center Rd.
Dover , DE 19901
Phone 302-677-6383
Phone (DSN) 312-445-6383
Fax 302-677-6378
Fax (DSN) 312-445-6378
Mon - Fri 8:00 am - 5:00 pm
Sat, Sun and Holidays - closed
Public School

Delaware law requires children ages 5-16 to enroll in school. All children who will be 5 years on or before 31 August must enroll in Kindergarten unless the parent or legal guardian signs an official waiver, which is available at local schools.
While living in the Temporary Lodging Facility and/or residing on base your children will attend Caesar Rodney School district schools i.e. Welch Elementary or Dover Middle School. If you decide to live off base, we encourage you do a little research to ensure you choose a place to live where the best schools are. Visit the Delaware State Department of Education web site and there you can review different statistics on each of the school districts.
Schools in the surrounding Delaware counties educate children in grades Kindergarten through 12th grade.

Transportation

Transportation is provided to students enrolled in public schools.

Exceptional Education Programs

Area schools have a full range of educational programs, i,e, vocational and technical training, traditional academic programs, and classes for gifted students with special needs.

Extracurricular Activities

Many extracurricular activities are offered within the school systems. To include band, chorus, flag corp, ROTC, football, basketball, soccer, wrestling, field hockey, honor clubs and service clubs. Please check with the particular school that your child will be attending to find out what activiies are available.

Registration Requirements

Parents are encouraged to register their child before the opening day of school if the child is entering school for the first time or has moved to a different location since the end of school last year. For a child to be admitted to school, the parent should bring a legal birth certificate (if available) and a Delaware Certificate of Immunization showing that the child has had the required immunizations. The child's proof of residency and social security card, if available, should also be presented at registration. A physical examination is recommended to enable the school to accommodate any medical problems the child may have. Parents may bring sealed permanent records from the previous school. If the records are not transported by hand, the parent should provide the mailing address of the previous school so that records may be requested. It is recommended, when possible, to personally bring the child's school records with you or request a photocopy in order to determine whether Delaware requirements have been met. Students transferring from out of state should secure a Delaware Immunization Certificate as soon as possible to avoid loss of school days. Certificates can be obtained from the Dover AFB Clinic simply by transferring shot records to the state certificate.

High School Graduation Requirements

No public school student will be granted a State of Delaware Diploma unless they have successfully completed a minimum of twenty-two credits to include: 4 credits in English Language Arts, 3 credits in mathematics, 3 credits in science, 3 credits in social studies, 1 credit in physical education, 1/2 credit in health, 1 credit in computer literacy, 3 credits in a career pathway, and 3 1/2 credits in elective courses. Besides its public schools, Kent County is also served by Private and Diocesan schools. For other specific information please see record listings below or write to the Business/Industry and Education Alliance, Kent/Sussex Office, 21 The Greens, Dover, DE 19901 or telephone 302-739-4561, for their School Information Guide. Kent County Public Schools offer programs for the Academically Gifted, Adult Education, Advanced Placement, Athletic Programs, Autistic Programs, Blind/Deaf Programs, Bilingual Programs, Career Education Programs, Childfind (Screening and Placement), College Prep Courses, Computer Program, Educable Mentally handicapped, Guidance and Counseling, Health Services, Hearing Impaired, Kindergarten, Learning Disabled, Music, Remedial Basic Skills, Socially and Emotionally Handicapped, Visually Impaired, Summer School, Orthopedically Handicapped, and Vocational/Technical Programs.

See the following school district websites for specific information on schools:

Caesar Rodney School District
Capital School District
Lake Forest School District
Milford School District
Poly Tech School District
Smyrna School District
The Delaware School Choice Program

This program began in the 1996-1997 School Year. Choice applications, for students in grades 1-12, are due to the "District of Choice" on or before the second Wednesday in January for the school year beginning in September. Choice applications for enrollment in a Kindergarten Program are due to the "District of Choice" on or before the first day of school. School Choice Application Forms are available from either the "District of Residence" or the "District of Choice".

School Liaison Officer

The School Liaison Officer (SLO) at Dover AFB is available to assist military families with all of their K-12 educational needs. The SLO helps military parents/guardians with transitional questions and needs when relocating to a new installation. Families coming to Dover AFB can contact the SLO for questions about schools in the local area, and assistance and/or transitional support for a child who has special education needs. They also help parents with advocating for educational needs of their children and can assist them with information about local school districts. The SLO also provides outbound families information, resources and referrals for their next duty assignment. The SLO also can help parents discover available educational options (public, private and home school support). The SLO provides seminars, workshops and briefings to military families about military child educational issues and ensures school personnel (teachers, counselors, and school administrators) are aware of the unique issues which impact military children. The SLO also serves as an intermediary to help parents resolve issues at the lowest possible level. The SLO also provides information and referral support to parents whose children have special educational needs. The SLO provides seminars, workshops and briefings to military families about special education issues and helps parents learn self advocacy skills for them to be better able to articulate the interest of their child to school personnel in effective ways.
The SLO is located in Building 520, Room 201 and can be reached at 302-677-3258.

Home Schooling

Some families at Dover AFB choose to home school their children. Many of them enjoy learning and social activities together. More information about home schooling can be found by visiting the Delaware Department of Education website.
For information, please contact the State Department of Education, John G. Townsend Building, 401 Federal Street, PO Box 1402, Dover, DE 19903-1402, 302-739-4583.
You can also contact the Family Learning Academy, PO Box 249, Camden-Wyoming, DE 19934, 302-653-1775 or visit their website.

Adult Education

The Dover AFB Education Center, 302-677-4619, offers an abundance of educational services and programs to help people meet their educational goals. Several colleges and universities offer programs on base and have offices co-located with the Education Services Flight. Education counselors are available to help both active duty and dependents with their educational goals and explain procedures on use of benefits and starting programs. Complete testing facilities are available to include CLEP, DANTES, SAT, GRE, PRAXIS, ASE, ECI, and other specialized tests. AF tuition assistance is available to all active duty members. Many sources of financial aid, including Pell Grant, are available from colleges for airmen and family members. Military members and their dependents pay in-state tuition costs rather than the higher out-of-state costs when they attend state-supported colleges in Delaware. (Not all schools do this. Some charge dependents out-of-state tuition rates).
English as a Second Language

Classes are offered by a couple of colleges in the local area. Please call the Airman & Family Readiness Center for more information.

High School Completion

Non-graduates may enroll in classes off base to pursue completing a regular Delaware State high school diploma or the GED test. Delaware Technical and Community College, 302-857-1000 and POLYTECH Adult Program, 302-697-2170 offer these programs. Please call them for further information. The most current information available on schools in Delaware can be accessed via the Internet.