Schools & Education
---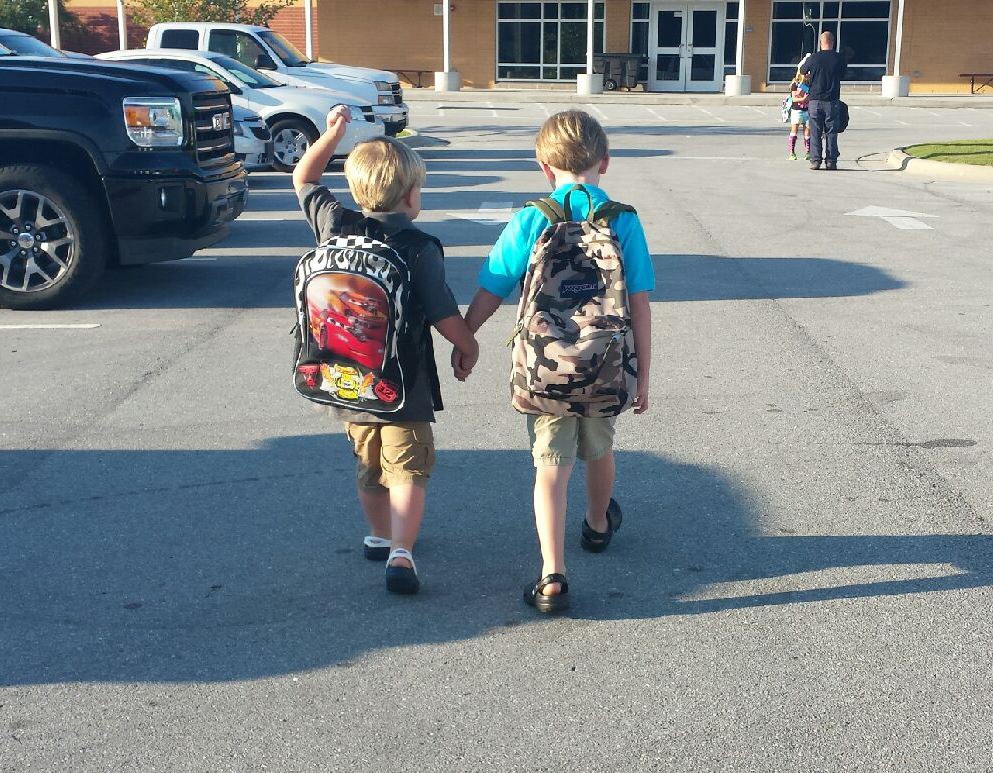 School Liaison Officer
LCH 4012 Midway Park
Camp Lejeune, NC 28547
Phone 910-449-9915
Phone (DSN) 312-752-9915
Fax 910-451-7788
Fax (DSN) 312-751-7788
Mon – Fri 7:30 a.m. – 3:30 p. m.
Sat – Sun – Closed
DoDEA Schools on Base
Camp Lejeune and New River Air Station are home to seven Department of Defense Education Activity (DoDEA) schools. These schools are available to all ranks for all children who reside aboard either MCB Camp Lejeune or MCAS New River. Families who have received a "90-day letter" (The 90 day letter verifies that the housing office expects that you will be offered base quarters within 90 school days) from base housing may also enroll their children in the DoDEA schools; however, transportation is only provided for families living aboard the base and air station. Schools compete with the local school districts at the 1A level in baseball, softball, football, volleyball, tennis, swimming, golf, and soccer.
All legal dependent children who reside with their military sponsor in permanent base housing are eligible to attend Camp Lejeune Dependents Schools. Military sponsors, living off base, who are certified by the Base Housing Office to receive base housing within 90 school days and who receive a Housing Office letter verifying this fact, may also enroll their children in the school system. School has a Half-day Pre-K program and full-day kindergarten program. Elementary school hours are 8:45 a.m. - 3:15 p.m.; Middle and High School hours are 7:50 a.m. - 2:35 p.m.
Entrance Requirements
DoDEA has changed its Early Child Hood Education programs entrance requirements for all DoD Schools for Calendar Year 2009-2010. Age requirement are:
Sure Start and Pre-Kindergarten Programs, a child must be 4 years of age by September 1.
Kindergarten Programs, a child must be 5 years of age by September 1.
First Grade, a child must be 6 years of age by September 1.
If you have any questions about exceptions, contact DoDEA.
Number of Schools on Camp Lejeune
Elementary Schools - 3
Intermediate School - 2
Middle School - 1
High School - 1
For up-to-date school information, visit the Lejeune Schools web site. Standardized test scores for Camp Lejeune Schools are available through the DoDEA Data Center.
Local Schools
The Onslow County School District serves the Jacksonville area.
Bus Routes
For all base schools is provided for those living in housing areas not near the appropriate school. For personnel within 90 days of moving into housing busing is not provided to their school.
County school bus routes are provided for all schools including the Magnet school.
Onslow County Schools provides nutritious breakfast and lunch meals designed around the United States Department of Agriculture (USDA) Dietary Guidelines, the newly implemented Healthy Hunger Free Kids Act, and the EAT SMART NC Nutrition Standards. Guidelines restrict the amount of fat, sodium and sugar in our meal selections and encourage increased consumption of fresh fruits, vegetables, whole grain products, and calcium rich foods. Potable water is available for cup dispensing at all locations as well as bottled water for purchase.
Fall Sports
Football (Varsity & JV), Volleyball, Cross Country, Boys' Soccer, Girls' Tennis, Cheerleading
Winter Sports
Wrestling, Boy's Basketball (Varsity & JV), Girls' Basketball (Varsity), Cheerleading
Spring Sports
Girls' Soccer, Softball, Baseball, Golf, Girls' Track, Boys' Track, Swimming
Exceptional children activities are coordinated with both base, and county schools. For more information please contact the School Liaison Officer at (910) 449-9915.
Before and after school activities include Drama, Band, Choir, Glee Club, FHA, FFA, and many more that include Webinars for training.
Onslow County offers several private schools. Most are religiously affiliated. Please check with individual schools to determine accreditation.
Homeschooling is governed by Department of Non-public Instruction 919-733-4276. The Camp Lejeune chapter is accessible at http://www.echo-onslow.org/
For information about school grading information and other student information please use the following link:
North Carolina County Schools School Report Cards
This site has a wide variety of information about North Carolina public school demographics, test scores, teacher quality and more. It can be a bit challenging to navigate, so the key is to focus on the purple tabs at the top of the page. To begin, type in the name of the school or choose the county from the drop down menu. Next, click on the blue school name to bring up the information. Finally use the purple tabs at the top of the page to view information.