Base Housing
---
McGuire AFB Housing Office - McGuire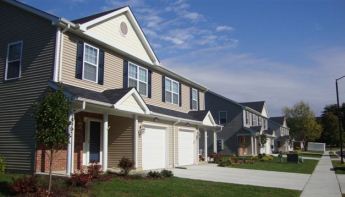 Housing Referral Office
3700 A Circle Drive
McGuire AFB, NJ 08641
Phone 609-754-3662 / 609-754-3397
Phone (DSN) 312-650-3662/3397
Mon-Fri 7:30 a.m. to 4:15 p.m.
Sat and Sun - Closed
Holidays - Closed
Ask your Command or local housing office to learn more about PCSing.com that is currently available for most military installations. This site allows military members and families to:
Search listings and pictures of available rentals near military installations
Articles to understand all the ins and out of PCSing to a new location
Find out about shared rentals
List and advertise their own properties for rent or to other military families PCSing
List their homes For Sale By Owner (FSBO) to other military members PCSing
How to Contact the military installation housing office they are PCSing to.
For Local Certified Military Relocator agents to help in your PCSing needs
Housing
Government Housing
Visit the Air Force Housing website to find your new home with the Air Force. This website serves as a one-stop shop for Airmen and their families to obtain information about the housing options and support services available to them at Air Force bases world-wide.
"It's Your Move" Armed Forces Members, Part IV, Attachment K1 for detailed information on weight allowances, valuable tips, household goods shipping process, storage, shipping your automobile (POV - Privately Owned Vehicle), arrival and delivery of household goods shipments, claims process, and the customer satisfaction survey.