Schools & Education
---
Airman and Family Readiness Center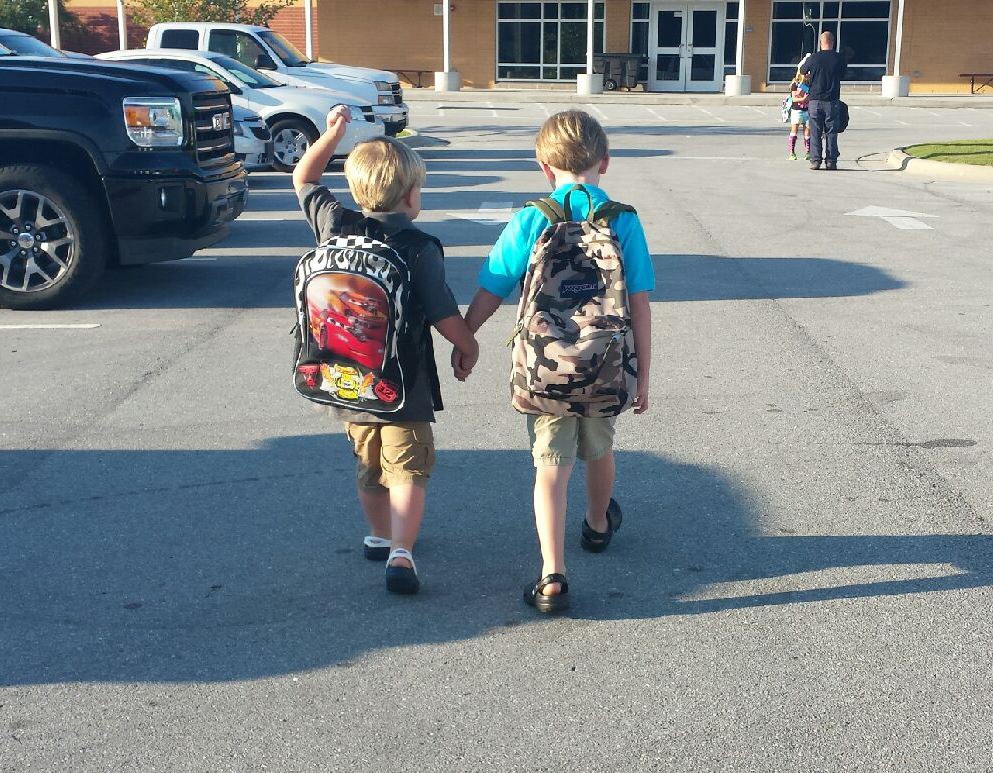 7215 Goddard Dr.
Bldg. 1191
Malmstrom AFB, MT 59402
Phone 406-731-4900
Phone (DSN) 312-632-4900
Fax 406-731-2406
Fax (DSN) 312-632-2406
Mon - Fri 7:30 a.m. - 4:30 p.m.
Sat and Sun - Closed
Holidays - Closed
Public School

The Great Falls school system has 15 elementary schools, 2 middle schools, 2 high schools, and 1 private Catholic high school. There is 1 alternative high school, 1 College of Technology, 6 private elementary schools, 1 private university, 4 public universities, and 1 private college in town. There are no schools on the installation.
All elementary school children residing on base will register with Loy Elementary - when full students will be assigned to other nearby elementary schools (Loy is right outside the gate), all middle school children residing on base will attend North Middle School, and all high school children residing on base will attend Charles M. Russell High School.
The Great Falls Public School System begins its 2014-2015 school calendar on 4 September. "A MUST:" Proof of birth date and current shot records for student enrollment. It is a federal rule that only 10 days a semester are allowed for absences from high school; if a student takes more than 10 days, he or she is at risk of losing credit (exceptions are made on a case by case basis). Extended absences of younger children could possibly result in grade repetition. If you bring your child's school records with you, they must be in a sealed envelope from the school previously attended; otherwise, the school system here will send for them. Be sure to bring the address and phone number of the school your child last attended.

School bus service, meals, and extracurricular activities are available at all Great Falls schools. The website at the top of this paragraph can provide specific details to these topics depending on the specific school your child will be attending.
Grading System

The grading system utilized within the Great Falls Public Schools is uniform with regard to the scale used at grade levels. Primary students (grades K-2) are graded according to the following set of marks:

Grades K, 1 and 2:
G = Good Progress
S = Satisfactory Progress
I = Improving
N = Needs Improvement
At grade 3, the students are still graded according to the set of marks developed for grades 1-2, with the exception of marks in mathematics, spelling and English, which are graded on the following basis:
A Excellent 90-100%
B = Above Average 80-89%
C = Average 70-79%
D = Below Average 60-69%
F = Unsatisfactory 59% - Below
The third grade progress report is a transition report, which allows students and parents the opportunity to experience the set of marks used uniformly in grades 4-12, while still being tied into the set of marks used in grades 1-2 in appropriate areas.
Grades 4 - 12 utilize the grading scale shown below:
A = Excellent 90-100%
B = Above Average 80-89%
C = Average 70-79%
D = Below Average 60-69%
F = Unsatisfactory 59% - Below

Study skills, work habits and citizenship are graded on a G, S, I, N basis in grades 1-6.
G, S, N, I are the marks used to denote grades in reading at grades K-6.
G, S, N, I are the marks used to denote grades in Handwriting, Art, Music, Health Enhancement (Physical Education), and Library in grades 4-6.
Grades 4-6 use a separate instrumental music progress report.
Students in grades K-12 may receive individualized comments from their teachers.
If a grade is disputed, a review of the student's work and of class records is made by the principal and the teacher. Every effort shall be made to resolve the differences through a conference.

Graduation

The Board shall award a regular high school diploma to every student enrolled in the District who meets the requirements of graduation established by the District. The official transcript will indicate the specific courses taken and level of achievement.

High School (9-12) Graduation Requirements

English (4 credits) with demonstrated proficiency in public speaking/communication skills and writing each year to earn credit.
Social Studies (3 credits)
Mathematics (3 credits, including Algebra I unless waived through the Applied Math prerequisite process.)
Science (3 credits, which shall include Foundations of Science or an additional elective upon demonstration of equivalent proficiency, one credit in biology and one credit of science elective)
Health Enhancement (2 credits)
Vocational/Practical Arts (1 credit which shall include either Career and Technical education and/or media production)
Fine Arts: Art, Drama, Music (1 credit)
Computer Literacy (.5 credit or demonstration of proficiency in word processing, spreadsheets, database management and Internet basics)
General Electives (5.5 credits, which shall include a second year of sequential study in a fine art, foreign language or vocational/practical art)

Private/Home School

If you are considering private/home schools contact the Airman and Family Readiness Center for a point of contact regarding home schooling or for more information.

Adult Education

The base Education Center has information regarding programs offered through the university system & various colleges on the installation.