Schools & Education
---
School Liaison Officer (SLO)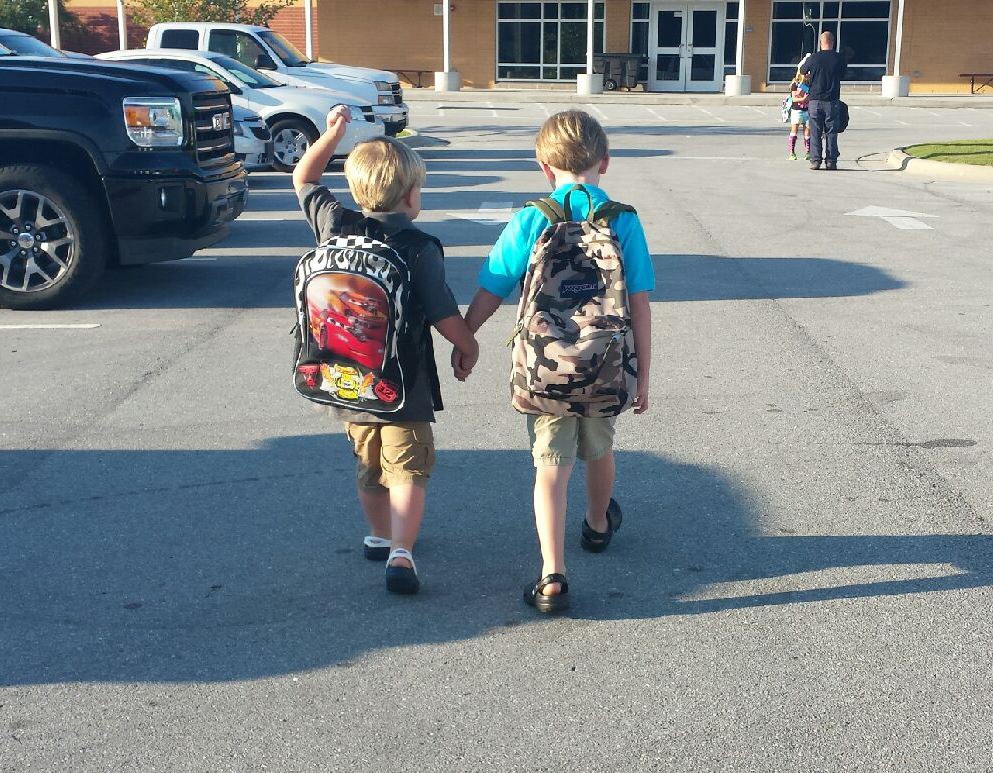 5837 D. Ave
Bldg. 150
Hill AFB, UT 84056
Phone 801-777-4681
Phone (DSN) 312-777-4681
Fax 801-777-5736
Fax (DSN) 312-777-5736
Monday, Tuesday, Thursday & Friday 7:30 a.m. - 4:30 p.m.
Wednesday 7:30 a.m. - 1:30 p.m.
Saturday, Sunday, Holidays & AFMC Family Days - Closed
Education
Introduction
The purpose of Accreditation is to ensure excellence in education by holding schools accountable to rigorous standards and a process of continuous improvement. In the State of Utah, by law all public schools, granting high school credit, are required to be accredited. Accreditation ensures that the credits/diploma a student earns is the result of quality educational experience. Schools that are not accredited run the risk of not having their credits or diplomas accepted by other schools, colleges, or the military. Any school accredited by a nationally recognized accrediting body has demonstrated a commitment to rigorous standards and a process of continuous improvement.
Who needs to be accredited?
All Utah secondary public schools must be accredited.
High schools must be accredited through the Northwest Association of Accredited Schools (NAAS).
Junior High or Middle schools with 9th grades are accredited by the Utah State Office of Education (USOE) using NAAS standards.
Junior Highs, Middle and Elementary schools may seek Northwest accreditation if they desire.
Private and parochial schools that issue high school credit and/or diplomas should be accredited.
For more information visit: Northwest Association of Accredited Schools Policies
There are 57 Elementary Schools, 14 Junior High Schools, 8 High Schools, and 4 Alternative Schools in the local area. Specific information for bus service, meals, before and after school programs, school sports programs, and exceptional children programs can be found on the Davis School System website or Weber School District. For additional information on local schools (public, private & charter) in the area or education requirements, contact the School Liaison at 801-775-5960 or DSN 775-5960.
Local School Boards
The members of the Board of Education and district staff appreciate your interest in the board meetings and business of the school system. Public understanding, participation, and communication are vital to a successful educational environment for students in Davis County Schools. Contact your school if you are interested in participating.
The purpose of the Utah Performance Assessment System for Students is to provide information about how students in Utah schools are doing relative to the Utah State Core Curriculum and State requirements for school performance. Information about Utah schools is provided to help in the interpretation of the achievement information. Schools vary significantly in size, characteristics of students, faculty, staff, and facilities, and all of these factors influence how the students do. In addition, student performance is influenced by many factors outside the school environment. Nevertheless, it is the goal of the State education system that all students learn the Core Curriculum each year so that they have the fundamentals necessary for a solid academic future. For further information, visit ourwebsite.
Grading System
The Davis School District Annual Performance Report 2007 is provided to you by the Davis School District in an effort to make test results for the Utah Performance Assessment System for Students (U-PASS) as easy as possible to understand. Reports are grouped by school level and listed in alphabetical order within each level. Information on enrollment size, pupil/teacher ratio, grading system, college entrance and testing results, can be foundonline.
Unique Opportunities
There are four alternative Schools in the area.
Adult Education
Park University, Webster University, and Embry Riddle Aeronautical University offer several degree programs on base. There are also several off base colleges. Refer to the Advanced Education topic for further information.