Check In \ Processing
---
Personnel Support Office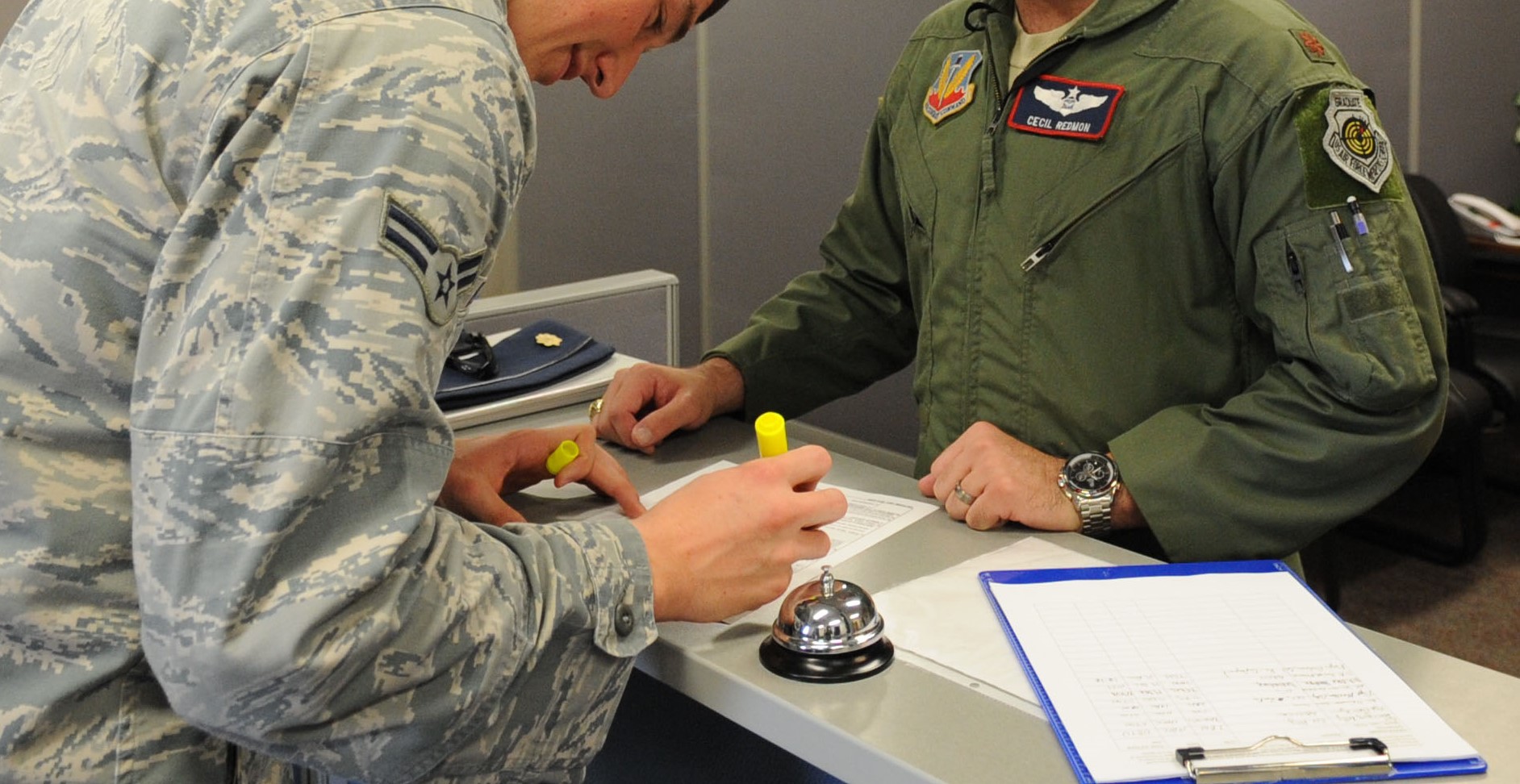 Military Personnel Flight
7437 6th Street
Bldg. 430
Hill AFB, UT 84056
Phone 801-777-3773 / 801-777-1396
Phone (DSN) 312-777-1845
Fax 801-777-9465
Fax (DSN) 312-777-9465
Mon - Fri 7:30 a.m. - 4:30 p.m.
Sat, Sun & Holidays - closed
Check-in Procedures
Base Operator (801) 777-1110 / DSN: (cc 312) 777-1110
Arrival, Check-in & Inprocessing Procedures
If you arrive during normal duty hours (7:30 a.m. - 4:30 p.m. mountain standard time), report to your unit command section. If arrival is after hours, report to your unit command section on the next duty day.
Leading up to and during your permanent change of station (PCS), it is important to maintain contact with your sponsor and provide him/her with your arrival information. However, if you are unable to contact your sponsor prior to or upon arrival, contact your unit command section during normal duty hours. Contact the the Military Personnel Section's Customer Service Desk during normal duty hours at commercial: (801) 777-1845 or DSN: (cc 312) 777-1845 for additional information or if you are in need of a sponsor and have been unable to contact your gaining unit's Intro Monitor.
Shortly after arriving at Hill AFB, the Military Personnel Section will schedule you to attend Newcomer Orientation. Spouses are encouraged to attend this very informative program. Airmen arriving at their first duty station will be scheduled to attend First Term Orientation at the First Term Airman's Center.
Heart Link is an all services spouse orientation for newly married spouses (5 years or less). Come and learn the answers to all your burning questions about the military. Call the Hill AFB Airman & Family Readiness Center for upcoming dates at 777-4681 or DSN 312-777-4681.
Travel Planning
Temporary Lodging is available on base. Call to schedule your reservations immediately upon notification of a PCS to Hill AFB. For more information regarding lodging at the Mountain View Inn, visit their website or call 801-777-1844 or DSN 312-777-1844.
What to do if you Get Married Enroute
If you get married before you PCS, you must inform your commander and follow the procedures exactly as you are given them. The military will not pay for travel and housing of your spouse if you do not follow proper procedures.