Registration
---
Information and Referral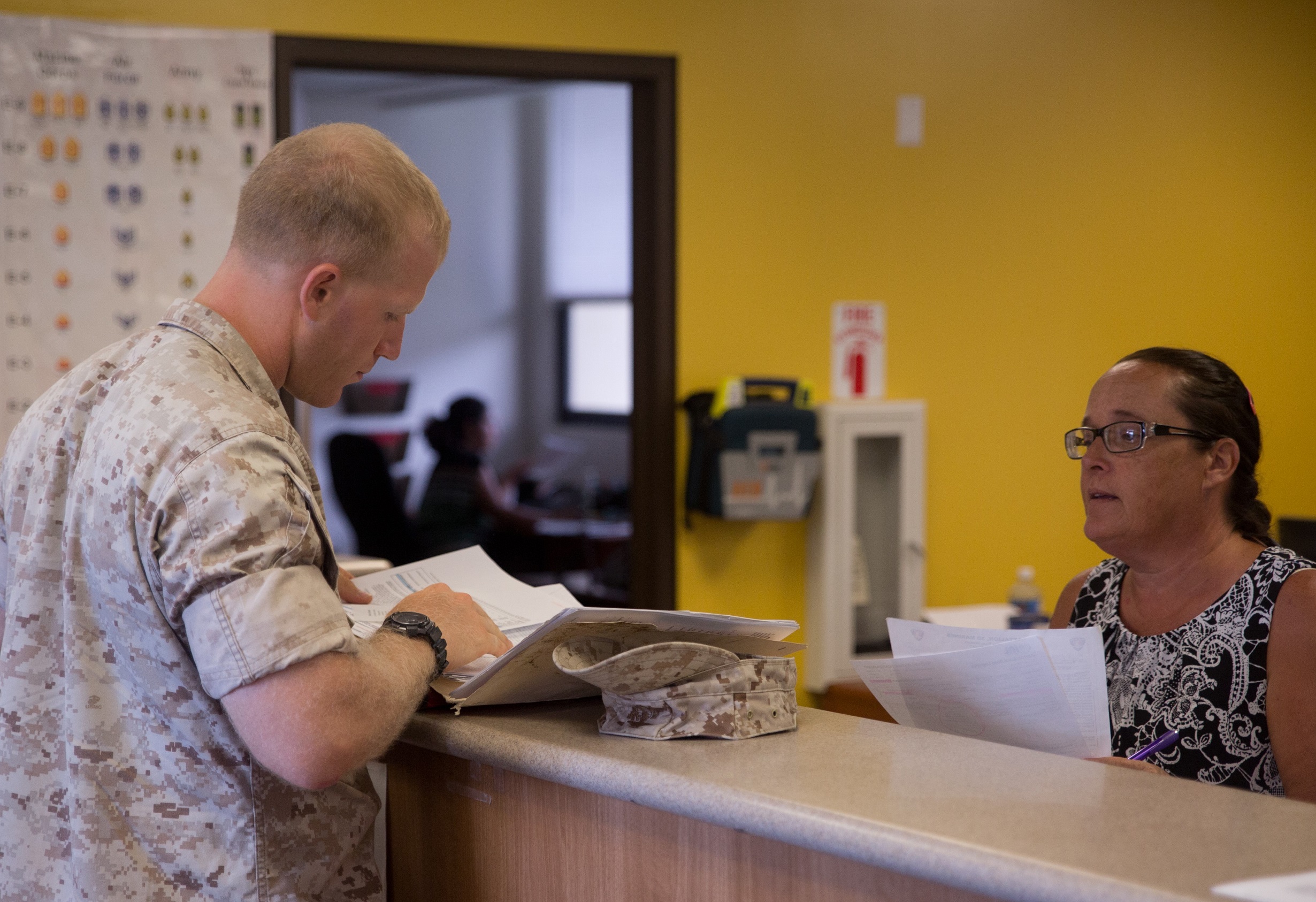 1555 Southgate Road
Arlington, VA 22214-5000
Phone 703-614-7200/7202/7204
Phone (DSN) 312-224-7200/7202/7204
Fax 703- 614-7209
Fax (DSN) 312-224-7209
Mon - Fri 7:30 a.m.- 4:30 p.m.
Registering Vehicle on Base
There is no need for vechicle registration aboard Henderson Hall and Ft Myer. No base decals are issued or needed any longer.
Base Regulations
Vehicle Checks -- All vehicles entering or leaving Henderson Hall are subject to search.
Speed Limit -- The speed limit on Henderson Hall is 15 miles per hour, unless otherwise posted, and is enforced by Military Police.
Seat Belts -- Seat belts are required at all times while driving on base.
Parking -- Parking of motor vehicles is authorized only in those areas designated for parking. Pedestrians in crosswalks have the right of way.
Accidents -- The driver of any vehicle involved in an accident or collision, shall immediately, by the quickest means available, notify the Provost Marshal's Office (PMO) at (703) 696-8968 or (703) 696-3525 of the circumstances, location, number and extent of injuries, and other such information which will assist Military Police and emergency services in reaching the scene.