Check In \ Processing
---
Reporting Procedures
All personnel checking into HQMC or Henderson Hall, must report to Henderson Hall, Bldg. 29, room 205 to begin the check-in process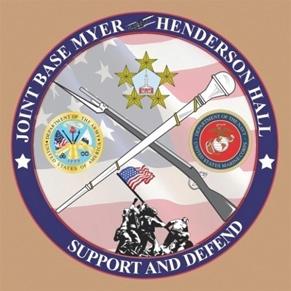 .
All personnel reporting after normal working hours will report to the Duty NCO in Building 29, Henderson Hall Barracks. The Staff Duty NCO's phone number is 703-614-5973, 202-439-6136 or 202-439-5941.
If you require personalized assistance prior to check-in, please call the ConAd Office during normal work hours (7:30 a.m. - 4:30 p.m.) at 703-614-7171 or DSN 312-224-7171, fax 703-614-7158 or DSN 312-224-7158.
All personnel checking into HQBN or Henderson Hall must be in the Service "A" uniform. All officers and Marines requiring administrative support, reporting to HQMC on PCS, Active Duty Special Work (ADSW),TAD, and Active Duty for Training (ADT) orders should report to the MilPers Section, HQBN, Henderson Hall, building 29, to receive the endorsement of orders and initiate the check-in process.
What to do if you Get Married Enroute
If you get married before you PCS, you must inform your commander and follow the procedures exactly as you are given. The military will not pay for travel and housing of your spouse if you do not follow proper procedures.