Schools & Education
---
School Liaison Officer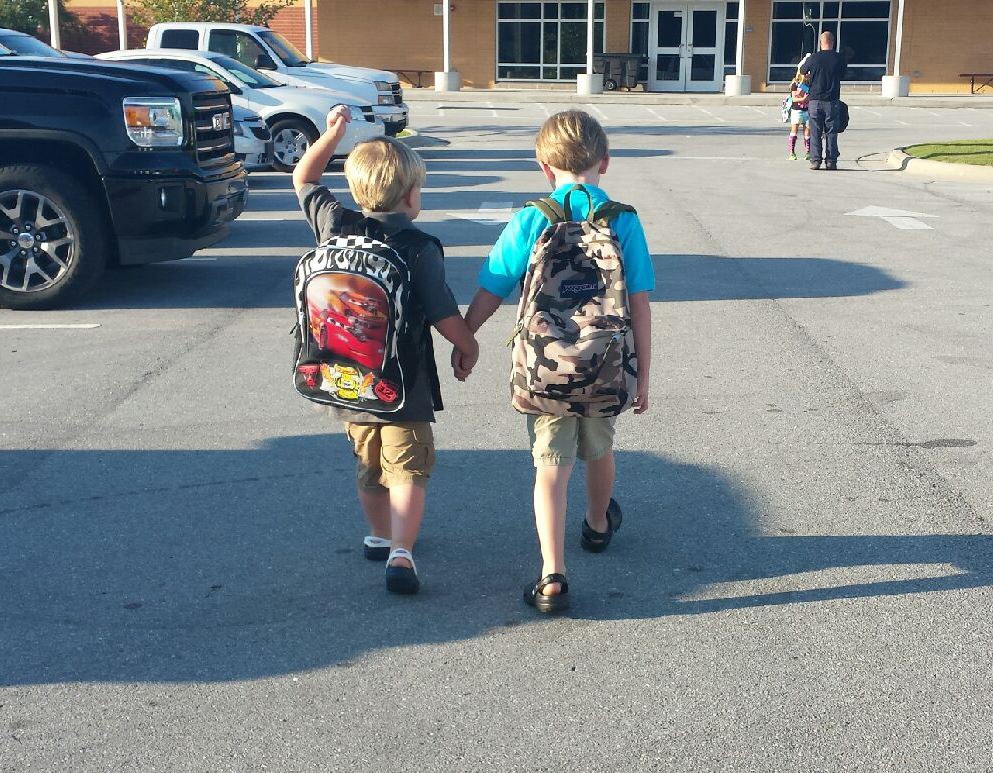 171 Valiant St.
Bldg 145 Room 2
Goodfellow AFB, TX 76908
Phone 325-654-5168
Phone (DSN) 312-477-5168
The San Angelo Independent School District (SAISD) operates a Pre-K - 12 program that meets all state curriculum requirements, as well as Head Start and Early Head Start programs, which are federally funded and follow all federal guidelines. Schools are organized by grade levels into elementary campuses, middle schools, and high schools. There are 16 elementary schools, 3 middle schools, a Freshman Campus, and 2 high schools in the SAISD; in addition, there is a discipline alternative campus, Carver Learning Center.
Many of the schools receive a "Recognized" rating from the Texas Education Agency each year; all other schools in the SAISD have received an "Academically Acceptable" rating. Many San Angelo ISD schools have also received a Gold Performance Acknowledgment from the Texas Education Agency (TEA), acknowledging schools with strong instructional programs that go beyond the basics.
SAISD Attendance Zones-Transfer Policy
Students are assigned to schools based on geographic attendance zones established by the district. Residence of the parent/legal guardian is used to determine the attendance zone; residence is defined as the place where one lives or dwells a majority of the time. To request a transfer to a school other than the one assigned, parent must make a written request and obtain prior approval from the superintendent or designee. When student reassignment is deemed necessary by the superintendent or designee, the parent(s) or guardian of each student reassigned shall be notified individually in writing. (The exception is children enrolled in a Pre-Kindergarten program - Dual-Military and Single-Parent Military personnel who do not reside in the Glenmore Elementary School zone will likely be granted a transfer for their child-apply at time of registration.)
Bus Service
The public school bus service is limited. If students live within one mile of their school, transportation is not provided. Students who live more than one mile from school may need to walk a fair distance to take the school bus. There is no fee for the school bus. There is no transportation for the Pre-Kindergarten program.
Meals
The public schools offer breakfast and lunch. Applications for free and reduced-price meals are completed as part of the enrollment process; the income requirements are the same as those in other states, as this is a federal program.
After School Care
Weekly after-school care is available at most of the public elementary schools. This is operated by the YMCA, and parents are charged a weekly fee if their child is registered in this program. A snack is provided and indoor and outdoor activities are planned. The Goodfellow AFB School-Age Program offers before and after school care and provides transportation to/from some of the elementary schools - a weekly fee is charged.
Activities
Activities for students are numerous and include sports, academia, fine arts, leadership and civic opportunities.
Summer School
There is a limited availability of summer school classes. Fees may apply, see the handbooks and course catalog on the SAID webpage or con act the school counselor for details.
Special Needs Programs
The SAISD provides a full range of support for each student, which includes a variety of specialists and services as determined necessary through comprehensive individual assessment. Such services which may be appropriate include physical therapy, occupational therapy, counseling, orientation and mobility, transportation, specialized instructional services, such as those for students with vision or hearing impairments, and the provision of assistive technology or augmentative devices. Courses and program planning toward graduation are developed by the student's 14th birthday and are reviewed at least annually thereafter.
English as a Second Language
An intensive program of instruction designed to develop proficiency in the comprehension, speaking, reading, and composition in the English language for limited English proficient students. Instruction in English shall be commensurate with the student's level of English proficiency and level of academic achievement.
Gifted Programs
The SAISD offers a program for identified gifted students in kindergarten through grade twelve. Parents and teachers are encouraged to nominate children for the gifted program. Following the Texas Education Agency guidelines, a multi-criteria approach is used in the identification process. This will include a parent nomination, teacher observations, along with assessments of creativity, fluency, flexibility of thought, and an IQ score acquired from one or more sources. Secondary students are served in the four core areas of English, math, science, and social studies. Identified gifted students will be placed in the AP/GT and pre-AP/GT classes. Curriculum for these classes will be aligned with the Advanced Placement Program of the College Board. Weighted GPA will be assigned for participation in classes that carry this weight according to board policy.
Student Success Initiative
The Texas Student Success Initiative (SSI) mandates passing requirements. A student may advance to the next grade level only by passing the grade-level tests or by unanimous decision of his or her grade placement committee that the student is likely to perform at grade level after accelerated instruction. The goal of the SSI is to support grade level academic achievement for every student. This depends greatly on schools, parents and community members working in partnership to meet individual student needs.
Enrollment and Student/Teacher Ratio
SAISD enrollment - 14,700.
The SAISD student/teacher ratio for Grades K-4 is 22:1; for Grades 5-12 is 25-30:1.
For enrollment in the SAISD - must provide:
Evidence of required immunizations
Proof of residence
Social security card
Birth certificate
Transcripts and report cards
School withdrawal forms
Guardianship papers for students not living with their parents
Active-duty ID card (for Pre-Kindergarten program only)
Unique Opportunities
Private School
Most private schools in the area are operated through a church, and meet the denomination's accreditation requirements.
Angelo Catholic School: Pre-kindergarten through first grade at Holy Angels Campus/2nd through 6th at Sacred Heart Campus (325-949-1747).

Cornerstone Christian School: Pre-kindergarten through 12th (325-655-3439).

Gateway Christian Academy: Pre-kindergarten through 6th (325-486-1267).

TLC Christian Academy: Kindergarten through 12th (325-224-2900).

Trinity Lutheran School: Pre-kindergarten through 8th (325-947-1275).

Ambleside School of San Angelo: First through 9th (325-659-1654).
Adult Education
Educational opportunities for adults include Graduate Equivalent Diploma (GED), College Level Examination Program (CLEP), vocational courses, and undergraduate and graduate degree programs. Angelo State University, located in San Angelo, has an Air Force Reserve Officer Training Corps (ROTC) program.