Base Housing
---
Housing Office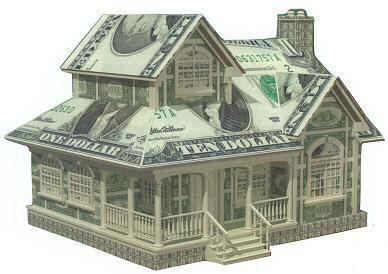 2600 Tarawa Court
Bldg 1602, Suite 105
Virginia Beach, VA 23459
Phone 757-462-8939 / 757-462-7069
Phone (DSN) 757-253-8939
Fax 757-462-3219
Fax (DSN) 757-253-3219
Mon – Fri - 7:30 a.m. – 4:00 p.m.
Sat and Sun - closed
Ask your Command or local housing office to learn more about PCSing.com that is currently available for most military installations. This site allows military members and families to:
Search listings and pictures of available rentals near military installations
Articles to understand all the ins and out of PCSing to a new location
Find out about shared rentals
List and advertise their own properties for rent or to other military families PCSing
List their homes For Sale By Owner (FSBO) to other military members PCSing
How to Contact the military installation housing office they are PCSing to.
For Local Certified Military Relocator agents to help in your PCSing needs
Government Housing
Family Housing for JEB Little Creek
Navy Housing welcomes you to the Hampton Roads area. Whether it be through our Public Private Venture (PPV) leased homes, community housing, or the Rental Partnership Program (RPP), the housing team of professionals stand ready to assist you in making a move to this area as smooth as possible. Our website, provides a wealth of useful information about our programs. Our extensive expertise with housing in the Hampton Roads area can ease the difficulties associated with moving to a new location by offering a variety of services to help you find housing, as quickly as possible, upon your arrival.
All military personnel, married or single, reporting to sea or shore commands in the Hampton Roads area are required to report to the Norfolk Navy Housing Service Center prior to executing any agreement for community housing. The Service Center is authorized to maintain a signed acknowledgement of notification to military members of any housing areas on the restricted sanction list.
Family Housing for JEB Fort Story
For personnel assigned to JEB Fort Story:
There are 200 new and 50 renovated housing units on Fort Story. Housing is privatized and managed by Balfour Beatty Communities. The waiting list during peak summer season is 3-4 months. Phone: 757-962-3511.
Eligibility for Household Goods Move
When PPV housing is available upon arrival in Hampton Roads, your PCS orders will move you into PPV housing. When PPV housing is not available upon arrival, to be eligible for a household goods move from the local community to PPV housing, you must place your name on the waiting list for PPV housing within 30 days of arrival. Household Effects/Personal property, 1-855-444-6683.
Command Briefings
Housing provides briefings and training for fleet and shore commands, ombudsmen and civilian community. For more information, contact our office at 757-445-4569.
Exceptional Family Member Program
Exceptional family members (EFM) in categories 4 and 5 are eligible for priority housing with control dates below the freeze zone (top 10% of any waitlist). Other EFM categories and situations are reviewed on a case-by-case basis. Some homes are handicap accessible and available upon request. All housing is air conditioned. Generators are not part of the standard equipment offered in privatized housing.
Single Service Member Housing
The Hampton Roads area Unaccompanied Personnel Housing inventory includes both private and government-managed barracks. Shipboard and shore-based bachelor personnel E1 through E4<4 years are eligible for this housing.
Military personnel reporting to the Hampton Roads area who are interested in living in PPV units should report to Enterprise Hall, Bldg IB, on Gilbert Street, Naval Station Norfolk with a completed application which includes the following:
Signed Application
Copy of Orders with detaching endorsement
Copy of current leave and Earning Statement
Special request chit with command approval to live in PPV
All PPV applicants are screened by PSD to ensure eligibility. Wait list position is determined by date of detachment from previous command. If reporting from boot camp, date of arrival at local command is the control date. During the wait for PPV referral, shipboard personnel will remain aboard ship and shore-based personnel will be berthed in government-managed barracks.
Both shore-based and shipboard personnel may live permanently in government-managed barracks whether or not they're eligible for PPV.
Currently all PPV units are located on or adjacent to Naval Station Norfolk and Newport News, VA. Floor plans and further information are available online.
Government Managed Barracks Locations:
Naval Station Norfolk -- 757-322-9500
NAS Oceana -- 757-433-3791
Dam Neck Annex -- 757-492-6824
Little Creek Amphibious Base -- 757-462-4860
Northwest Annex -- 757-421-8793
Norfolk Naval Shipyard -- 757-391-1388
Bachelor Housing Off Base
Single service members and geographic bachelors are strongly encouraged to check in with housing before starting an independent housing search. The Norfolk Housing Service Center assists service members looking for housing in the local community and offers information of the Rental Partnership Program (RPP). The Service Center has up-to-date listings of affordable apartments, condos and mobile homes as well as a data base of available houses for rent. Most rental properties require a 6-12 month lease; be sure your lease includes a military clause. There are very few furnished apartments for rent. The Service Center can help with lease screening, and tenant rights and landlord responsibilities. Service members should call 1-800 628-7510 or 757-445-2832 to speak to a housing counselor for more information.
Non-government Housing
The Norfolk Housing Service Center is your contact for any problems you may encounter such as discrimination complaints, tenant/landlord disputes, or any questions or problems about living in the community or PPV housing. The Service Center will provide you a list of rentals and give you information regarding the communities in which the rentals are located. All renters should carry renters insurance against fire, theft and other damages. The property owner's insurance will cover the property but not the renter's personal property. Take advantage of the resources available to you before you decide to sign a lease.
Purchase Options
Contact a local Certified Military Relocator Agent who could also assist you in all you off base housing needs.
Houses in Hampton Roads are relatively expensive with the average home sale hovering around $215,000. The housing market in Hampton Roads experiences the same trends as that of other areas. Because this is an area populated by military members there are always new members arriving who will want to purchase instead of rent. Counseling is provided on Homeowners Assistance Program (HAP) and foreclosure assistance. We also provide individual and command counseling.
Virginia Housing Development Authority (VHDA) Home Purchase -- The VHDA offers a Home Ownership Program specifically for military personnel purchasing homes within Virginia. To qualify for reduced mortgage rates, service members must attend a six-hour workshop provided by VHDA. Completion of the course will provide eligible service members the opportunity to purchase a home from a Realtor of their choice, and obtain creative mortgage financing options. For more information, contact a Realty Specialist at Norfolk Navy Housing Sercive Center, 757-445-4569, 757-445-5039 or 1-800-628-7510.
Rental Options
Community Housing -- Hampton Roads has a relatively high cost of living with the price of rentals ranging from $700 - $1800 per month. Most rental properties require a first and sometimes last months rent for deposit. Many landlords require an additional pet deposit.
It is standard practice for landlords and property managers to run credit history checks on potential tenants. Negative findings may limit your rental options and make the rental process very difficult. If you are having credit issues, the Fleet and Family Support Center staff can help you start the lengthy credit repair process.
Rental Partnership Program (RPP) -- is a unique program which provides military personnel with affordable off base housing that is 5% below market rates. A fee may be charged, per unit, for review of renter's selection criteria. A security deposit may also be charged, depending on renter's credit history. Renters insurance also may be mandatory. To apply you will need to provide current orders and your Leave and Earnings Statement (LES). A service member may apply for RPP via our website as well as in person. The service member pays rent by allotment and agrees to a 12-month lease. Also, a representative authorized by a specific Power of Attorney (POA) to apply for RPP on a service member's behalf may be utilized. Single military personnel, E5 and below, need command approval to live off station.
Landlord/Tenant Counseling -- Counselors are available to inspect your home, to review and interpret leases and to provide you information on the Virginia Residential Landlord Tenant Act, Service Members Relief Act (SCRA) and Virginia Fair Housing Law. Landlord and/or tenant mediation counseling are available to resolve conflicts.
Housing Referral Service -- OPNAVINST 11101.21D requires you to contact the Navy Housing before negotiating any agreement for off-base housing. A computerized list of available properties in Hampton Roads customized to fit your financial, family, and/or specialized needs is available. Both rentals and sales listings are available.
Rental and Sales Listings -- The Housing Service Center offers this free service that provides you with an opportunity to reduce marketing and advertisement expense and expand the visibility of your rental and sales listings. For more information, contact housing office at 757-444-2850, 757-445-4270 or visit the housing web site.
Mobile Homes
There are no military owned mobile home parks on base.
Other
Renters And Liability Insurance
It is recommended that tenants living in privatized family housing and in the community seriously consider the issue of insurance.
There are two types of insurance of which you should be aware: renter's insurance and liability insurance. Renter's insurance covers your personal property and will normally replace items if they are damaged or stolen. If you live in privatized family housing, your rent includes a $10,000 personal property policy. You should review this amount of coverage to determine if it is sufficient to replace your belongings. If it is not, you should consider purchasing additional coverage.
Liability insurance covers damage to the structure you are renting. Some examples include a stove fire, a fire caused by a candle, or flooding due to a leaky waterbed. Liability insurance also covers you in the case of a lawsuit if someone should be injured in the structure you are renting due to your negligence. An example includes an injury due to a fall by someone due to a wet floor. Please be aware that some insurance policies provide both personal property coverage and liability coverage at a slightly increased premium.
All personnel are encouraged to take the need for both renter's and liability insurance seriously. An accident which results in fire or flood damage could result in monetary damages, which could become a financial burden to you for the rest of your life. A general liability policy is inexpensive and well worth the cost.
Pets
Most landlords charge a nominal deposit or a non-refundable pet fee plus a monthly fee. Deposits or fees can range from $100 to $300 per pet. More than one pet, or a large pet, is not always permitted. Local landlords consider large pets as standing 18 inches or higher and weighing over 25 pounds. Most PPV housing areas allow a maximum of 2 pets (dogs/cats).
Utilities
The Hampton Roads area is considered to have high utility costs. A deposit for new electric service can be as high as $180 and gas service as high as $240. The average telephone deposit is $95. Inquire about Navy Federal Credit Union energy club to waive utility deposits. A favorable letter of credit from your previous utility company could help reduce your utility deposit.