Check In \ Processing
---
Check-in Procedures
Reporting Procedures
Once you arrive at the Honolulu International Airport, sign in at the Replacement Detachment Liaison desk that is located between baggage claims F and G. If you do not sign in you could experience difficulties and delays during your in-processing.
Soldiers are authorized to report in civilian clothes; however, you must be clean-shaven, and in accordance with AR 670-1 (i.e., no piercing, etc.) Soldiers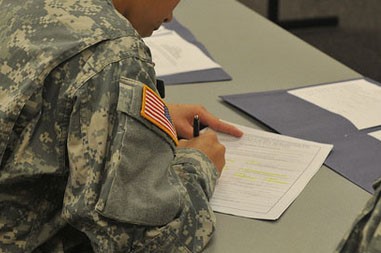 should bring all initial issue uniforms and hand-carry all-important documents (i.e., orders, leave form, marriage certificates, and prescriptions). Airlines sometimes lose baggage for a few days.
Personnel assigned to 25th Infantry Division, 8th Theater Sustainment Command, USAG-HI, 130th Engineers, 8th Military Police, 45th STB, 500th MI, 205th MI, 715th MI will in-process at Schofield Barracks through Replacement Detachment. All other personnel assigned to USARPAC, 8TSC HQ, will in-process at Fort Shafter.
Tripler Army Medical Center
Medical Services personnel assigned to Tripler Army Medical Center will in-process through Tripler Military Personnel Office.
Upon arrival at the Honolulu National Airport you will need to collect your bags and hopefully (If you and your sponsor have kept in contact), your sponsor will be waiting for you to take you to sign in at Tripler. If, for any reason, your sponsor isn't there for you, you should go directly to the USO located in the baggage claim area. There you will find information on how to contact the Staff Duty NCO and/or the Sponsorship Coordinator. The Staff Duty may be reached at 808- 433-6661/6662. If it is during the duty hours of 8:00 a.m and 3:30 p.m., you will need to contact the Sponsorship Coordinator at Troop Command Headquarters at 808-433-9160/9187. He or she will get a hold of your sponsor or quickly assign one for you and send them out your way to get you started.
PACOM, Camp Smith personnel contact Army J1 Manpower, 808-477-9139.
Documents to Hand carry
All incoming personnel should have their PCS orders, Command Sponsorship orders for spouse and family members, 201 file, leave form, medical, and dental records.
What to do if you Get Married Enroute
If you get married before you PCS, you must inform your commander and follow the procedures exactly as you are given them. The military will not pay for travel and housing of your spouse if you do not follow the proper procedures.