Base Housing
---
Ask your Command or local housing office to learn more about PCSing.com that is currently available for most military installations. This site allows military members and families to:
Search listings and pictures of available rentals near military installations
Articles to understand all the ins and out of PCSing to a new location
Find out about shared rentals
List and advertise their own properties for rent or to other military families PCSing
List their homes For Sale By Owner (FSBO) to other military members PCSing
How to Contact the military installation housing office they are PCSing to.
For Local Certified Military Relocator agents to help in your PCSing needs
Government Housing
Family Housing
Island Palm Communities offers housing options on and off the installation with the North Region covering Schofield Barracks, Wheeler Army Air Field, Helemano Military Reservation, and the South Region covering Ft Shafter, Tripler Army Medical Center, (currently in demolition and reconstruction) Aliamanu Military Reservation and Red Hill. Army housing on the island of Oahu has been privatized since 2004. Please visit the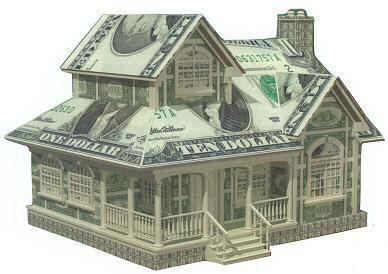 http//:www.islandpalmcommunities.com/go/LeaseIPCToday website for details of processes, homes, and communities.
You can also contact a local Certified Military Relocator Agent who could also assist you in all you off base housing needs.
Check-in Procedures
You must report to housing within 7 workdays after your reporting date in Hawaii, even if you do not intend to reside in on post homes. At the regional leasing office, your application will be processed and your name added to the appropriate waiting list. You will receive information on, availability of homes, and waiting time. The North Regional Office is located at Building 950, 215 Duck Road on Schofield Barracks, phone number at 808-275-3700 main/808-275-3729 fax. The South Regional Office is located at Building 1004, 111 7th Street on Ft Shafter, phone numbers are 808-275-3800 main/808-842-7506 fax.
Pets
IPC Communities homes are pet friendly, two pets maximum per family. Certain pet restrictions do apply. One time pet fee per pet upon move in and a onetime deflea charge per household upon move out.
Waiting Times
Waiting times vary according to supply versus demand for desired quarters at any given time. Average wait time for enlisted families range from immediate to one month; Officer housing, due to its limited availability and demand, average wait time can be up to the duration of TLA maximum allowable time of 60 days after arrival. Peak season is June through August due to high volume of PCS moves inbound and outbound.
Number of Units
There are 7910 homes. Housing within the IPC are highly occupied and have many different styles of homes, there is normally a wait on every wait list. So the total count should not be misconstrued as availability at any given time. Please check in with IPC leasing office for the most up to date availability information.
Gen Officer -- 14 units
Colonel - 92 units
Field Grade -- 416 units
Company Grade -- 572 units
Senior NCO -- 1037 units
NCO -- 5779 units

NCO has 2, 3, 4, 5 bedroom homes
SNCO has 3, 4, 5 bedroom homes
CGO and FGO has 3, 4, 5 bedroom homes
Colonel has 3, 4, 5 bedroom homes
The eligibility date is the date the service member signs out of his last duty station (not TDY locations) and is placed on the applicable waiting list by rank, number of command sponsored dependents on orders, (with the exclusion of certain ranks) and location (north or south). . Adjustments to the eligibility date will be made for unaccompanied or other special duty tours. When placed on the waiting list the service member must provide a copy of Orders upon assignment to the waiting list.
EFMP Family Support
US Army Garrison, Hawaii
350 Eastman Rd.
Attn: ACS/EFMP
Schofield Barracks, HI 96857
Phone 808-655-4777