Check In \ Processing
---
Army Community Service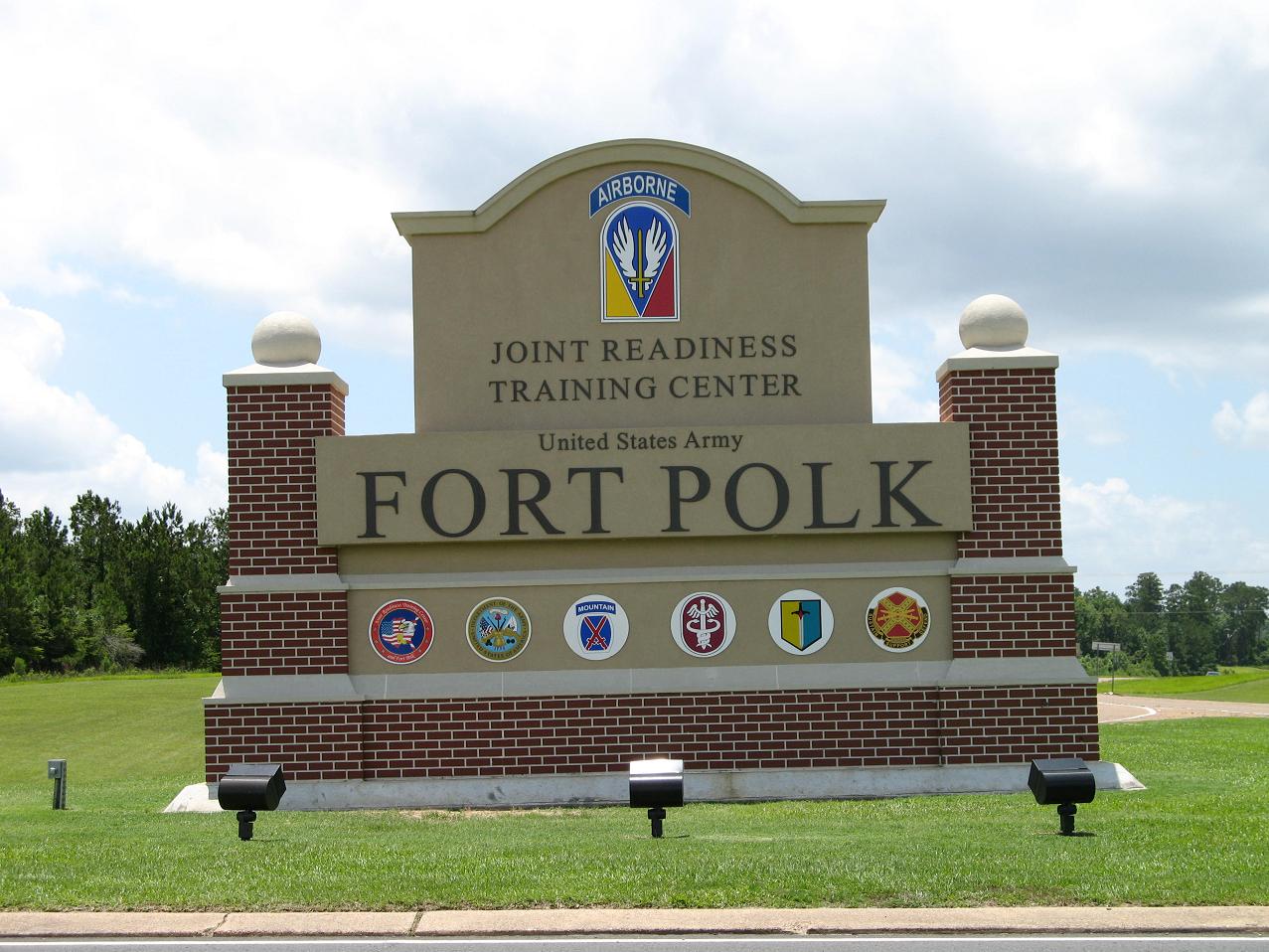 1591 Bell Richard Avenue
Building 920
Fort Polk, LA 71459
Phone 1-800-241-1071 / 337-531-1941 / 337-531- 0772
Phone (DSN) 312-863-1941
Fax 337-531-1692
Fax (DSN) 312-863-1692
Mon – Fri 8:00 a.m. – 4:30 p.m.
Sat and Sun - closed
Closed Federal Holidays
Inprocessing Procedures
During duty hours report to Consolidated In and Out Processing Bldg 1830, Alabama Ave. The telephone number for Consolidated In and Out Processing is 337-531-7258; DSN 312-863-7258. The Field Officer of the Day (FOD) can be reached at 1-800-227-1071, Ext 1726/1727; 337-531-1726/1727; DSN 312-863-1726/1727.
This one-stop facility provides convenient services including inprocessing of new arrivals; outprocessing and transitioning of soldiers for ETS, PCS, Retirement, Chapter actions, Compassionate Reassignment and Hardship Discharge request actions; ID/CAC/DEERS services; Finance Stations; Waiver Deposit Program office; Travel/Personnel Movement; Medical Processing station; TRICARE; Education processing station; Carlson Wagonlit Travel Agency; and Sprint Telephone office.
Upon a complete review of each inprocessing soldier's Military Personnel Records Jacket, this section, through coordination with G1/AG Strength Management Section, publishes unit of assignment orders. Necessary forms are completed to facilitate a smooth in-processing through all stations. Soldiers receive briefings and/or screenings from the following inprocessing stations:
Finance - conducts audit of Finance Records and travel entitlements.
Housing Referral Office - provides information concerning availability of on/off-post housing.
Medical Records - screens records, measures height and weight, checks for last physical and schedules appointment if needed.
Dental Records - ensures required exams and x-rays are completed.
Education Records - screens records and schedules appointments with education counselors.
TRICARE - enrolls/explains all supplemental programs to include CHAMPUS.
Waiver Deposit Program - issues preliminary application forms.
Family Housing - provides information concerning the availability of off-post housing and places the soldier on the waiting list.
Retirement Services - counsels Service and Family Members concerning retirement rights, benefits, privileges, and the Survivor Benefits Program (SBP) entitlements and assists with all phases of SBP election.
Transition Point - processes separating Service Members for transition back into civilian life within the time frame established by Army Regulation 635-10.
ID Card, CAC, and/or DEERS - registration services for active duty, ARNG/USAR, retired military, family members, contract and civilian employees for the installation.
During inprocessing, personnel records are audited and updated through the Personnel Support Division of Consolidated In and Out Processing Center, to include preparation of new Emergency Data Sheets and Serviceman's Group Life Insurance. When necessary, I.D. card applications, DEERS enrollment, and I.D. Tags are prepared. Soldiers who become eligible for promotion in grade E2-E4 while in transit are promoted. Promotion packets for soldiers on the E5 and E6 list are reviewed for integration on the Fort Polk Promotion Standing List and soldiers on any Department of the Army promotion list are verified and documented.
Service Members in all ranks are scheduled for and attend the School of Standards (SOS) and is part of their completion of initial inprocessing.
Directions to Consolidate In and Out Processing
If entering post from U.S. Highway 171: enter through the MAIN GATE (Louisiana Ave) to the fourth (4th) red light (Mississippi Ave); turn right on Mississippi Ave, than turn left onto 14th street, bldg. 1830 will be on your left.
If entering post from U.S. Highway 28: turn left off of Hwy 28 onto Chaffee Road (approximately 2 miles to the Chaffee Road Checkpoint; approximately 2.5 miles Chaffee becomes Alabama Ave). Chaffee Road takes you through North Fort to South Fort. At South Fort, Chaffee Road turns into Alabama Avenue (one way street). Building 1830 is on the corner of Alabama Avenue and 14th Street.
After Hours Check In
All incoming Service members must report to building 1635, Warrior Keep, for sign in purposes. If accompanied by Family members, and have reservations at IHG Welch Magnolia House, Family members may be checked in at the IHG Welch Magnolia Guest House for their convenience.
Newcomer's Orientation
All Service Members attend Mandatory Newcomer Orientation hosted by the Army Community Service (ACS) Relocation Readiness Program (RRP) in coordination and conjunction with G1 Strength Management and Personnel Division, according to AR 608-1 and AR 600-8-11. Orientation is held on the third day of the Service Member initial inprocessing. Family Members are invited and encouraged to attend with FREE Child Care offered on site. This Orientation is held every Thursday, at the main ACS facility, building 920, 1591 Bell Richard Avenue.