Childcare
---
Child & Youth Services Central Registration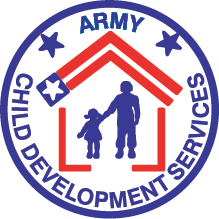 Building 1384, Chaffee Avenue
Fort Knox, KY 40121
Phone 502-624-6703
Phone (DSN) 312-464-6703
Fax 502-624-4094
Fax (DSN) 312-464-4094
Registration Hours by appointment:
Mon - Fri 1:00 a.m. - 3:00 p.m.
Walk in registration
9:00 a.m. - 12:00 p.m.
Child Development Centers: The two Fort Knox Child Development Centers are nationally accredited by the National Academy of Early Childhood Education and fully certified by the Department of Defense. Each of our full day preschool rooms is equipped with computers and age appropriate software for the children's use. Child, Youth and School Services, (CYSS), 502-624-6700, DSN 312-464-6700.