Schools & Education
---
School Liaison Officer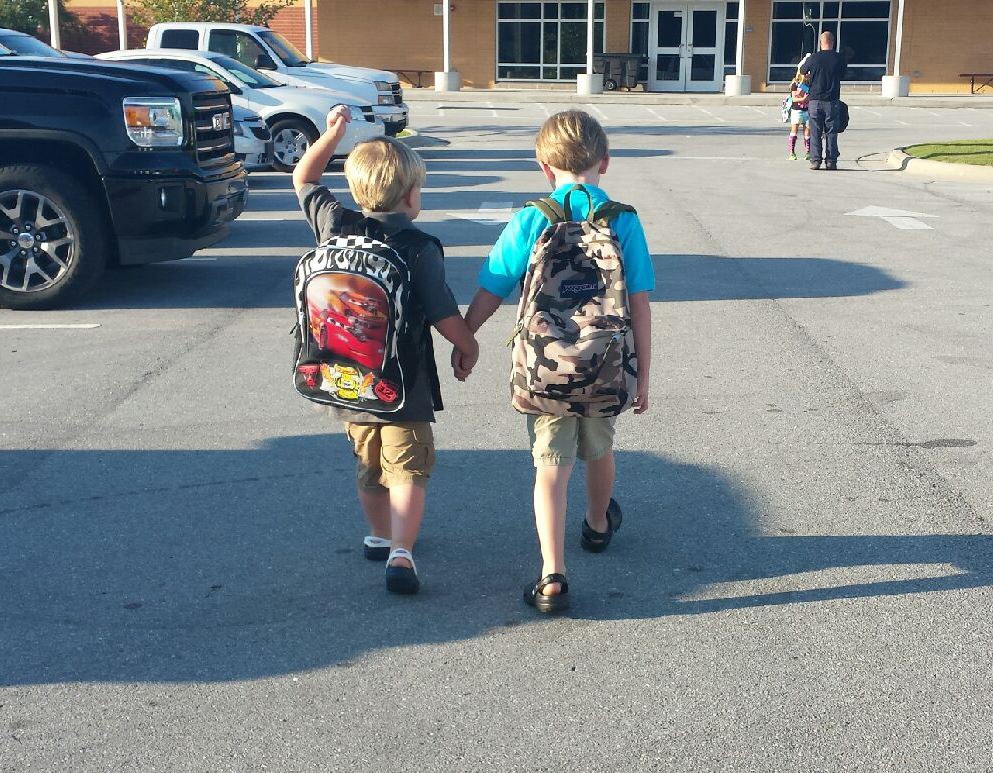 110 Stafford Dr.
Bldg 2999
Nellis AFB , NV 89181
Phone 702-652-9307
Phone (DSN) 312-652-9307
Fax 702-652-8969
Fax (DSN) 312-682-8969
Mon – Fri 8:00 a.m. - 4:00 p.m.
Sat - Closed
Sun - Closed
Holidays - Closed
School Liaison Officer
The School Liaison Officer is the chief advocate for military-connected children enrolled in K-12 public, charter, private or home school. Enrollment, placement, transfers, graduation, and participation in extracurricular activities are among the typical school-related matters handled by the School Liaison Officer. Anyone seeking assistance for any military child education concern in the Las Vegas area should call the Nellis Youth Programs at 702-652-9307 and ask for the School Liaison Officer.
Public School
Clark County School District
Las Vegas has been recognized as an attractive place to live and to raise a family. The community has actively addressed the need for family-oriented activities and continued school improvements that embrace Nevada's students and prepare them for a new century and a global marketplace.
Southern Nevada's Clark County School District is the 5th largest in the nation with over 314,000 students and 352 schools. In addition to a comprehensive education program for kindergarten through grade 12, the district offers magnet programs geared to those students with unique interests, skills and abilities.
Clark County School District operates 357 schools as of the 2013-2014 school year: 217 Elementary schools; 59 Middle schools; 49 High schools (includes Virtual HS); 24 Alternative schools, and eight special schools. Additional programs offered through CCSD include special and occupational education, achievement testing, a before-and afterschool program called Safekey, adult education, tutorials, various parent organizations, and the requirements for home education. Detailed information regarding these programs is available through the CCSD Public Information Office at 702-799-5304.
Registration Requirements
If your child is enrolling in a Clark County school for the first time, you need the following items to complete your child's registration:
Proof of Address. Two forms of proof of address are required. These may be in the form of a recent utility bill, rent receipt, residence lease, or sales contract.
Proof of the child's identity. This may consist of an original birth certificate, a passport, or a baptismal certificate. No copies will be accepted.
Up-to-date medical information. You must have records indicating that your child has had, or at least started, this series of immunizations:
Four DPT shots, Four Polio doses, Two MMR shots (one by 15 months, and one by kindergarten or first grade), two Hepatitis A shots, three Hepatitis B shots, and one Chicken Pox (Varicella)
Average Test Scores
Average test scores Reading - 506 (National Average 505) Math - 513 (National Average 508) Graduation requirements - 22.5 Credits
Graduation Requirements
To graduate from the Clark County School District, students must complete their required course work and pass the Nevada High School Proficiency Exams in reading, writing and math. Students must earn 22 1/2 credits in the following subjects:
English - 4 credits
Math - 3 credits *
Science - 2 credits
U.S. History - 1 credit
U.S. Government - 1 credit
Physical Education - 2 credits **
World History or Geography - 1 credit
Health Education - ½ credit
Computers - ½ credit
Electives - 7 ½ credits
*Math course units must include at least Algebra 1 or 1H, or Applied Algebra 1A and 1B, or above.
** A maximum of one PE II waiver can be earned by participation in certain activities.
The Classes of 2015 and 2016 must also pass the Nevada High School Proficiency Exams in reading, writing, math and science. The Classes of 2017 and 2018 will take End of Course Exams.
Magnet School Opportunities
As of March 2015: For families that arrive this summer (and beyond), Clark County School District has set aside magnet school seats for children of active duty Airmen who arrive after the application and seat acceptance deadlines. While this is not a guarantee of acceptance, it certainly increases the chances. Middle school transfers are straight forward, while transferring into specialized high school magnet programs can still be a challenge unless the students can prove they came from similar programs at previous bases. Visit the Clark County School District website for more information on the magnet program.
Private School
There are a variety of Private Schools in Clark County covering grades Kindergarten through the 12th grade. An extensive list of list of most Clark County private schools can be found at GreatSchools.org or PrivateSchoolReview.com.
Charter School
These primary or secondary schools receive public money but have greater flexibility in staffing, scheduling and instructional methods than traditional public schools in exchange for some type of accountability for producing results. Charter schools do not charge tuition, and they are opened and attended by choice.
As of March 2015, Nellis AFB is finalizing an agreement with a charter school to build a new, K-8 elementary/middle STEM-based school on the installation near the youth center. Construction is expected to begin this summer and the intent is for the school to open in the fall of 2016. We anticipate this will drive up demand for on-base housing.
For more information about charter schools or to arrange a tour to one of the 12 schools in Clark County, visit the Charters Schools Association of Nevada website.