Registration
---
Decals are issued to military personnel and their authorized family members, DoD government employees, as well as Common Access Cards (CAC) for authorized civilian contractors. All vehicles are subject to installation rules and regulations. Visitors must provide current liability insurance, current registration and proof of valid driver's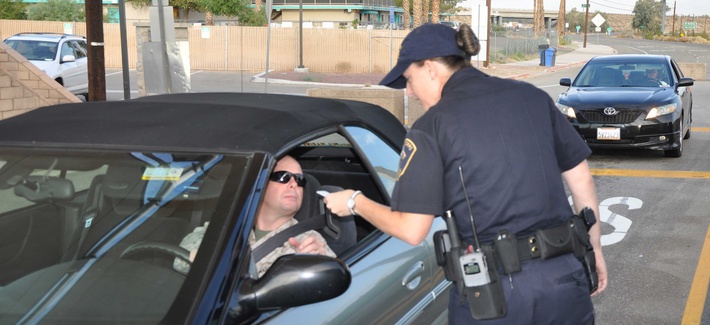 Contact the Base Access Control Branch at (760) 577-6858
Vehicle Registration Temporary or permanent vehicle decals are issued for military/civilian members and contractors working aboard MCLB Barstow.
Personnel reporting for duty must register their vehicles with the Pass and ID section within 30 days of their reporting date.
For Base Decals, the driver must present a current and valid state registration, driver's license and proof of liability insurance required under California law ($15,000 for injury or death of one person per accident, $30,000 for injury or death of two or more persons per accident and $5,000 for property damage per accident), military ID card or civilian/contractor badge or check-in sheet. All vehicles are subject to inspection/search upon entering the installation. In addition to all vehicle registration requirements, motorcycle operators must pass a motorcycle safety course offered by the Base Safety Office prior to the issuance of a decal. Call (760) 577-6457/6969/6371 for more information.
New Vehicles
If you don't have the permanent registration from the DMV a 90 day temporary pass will be issued. Once you receive the registration from the DMV, Pass & ID will issue a decal at that time. For more information about registering vehicles on base, contact Pass & ID, bldg. 101, 760- 577-6371/6969, DSN 312-282-6371/6969.
California Driver's License
Active duty military are exempt from having a California Driver's License, but you must have a valid driver's license from another state in order to operate a vehicle. Dependants must get a California license if they are working in California. If the vehicle is registered in the dependant's name only, then the vehicle must be registered in California within 20 days of arrival in the state to avoid penalties.