Registration
---
Information & Referral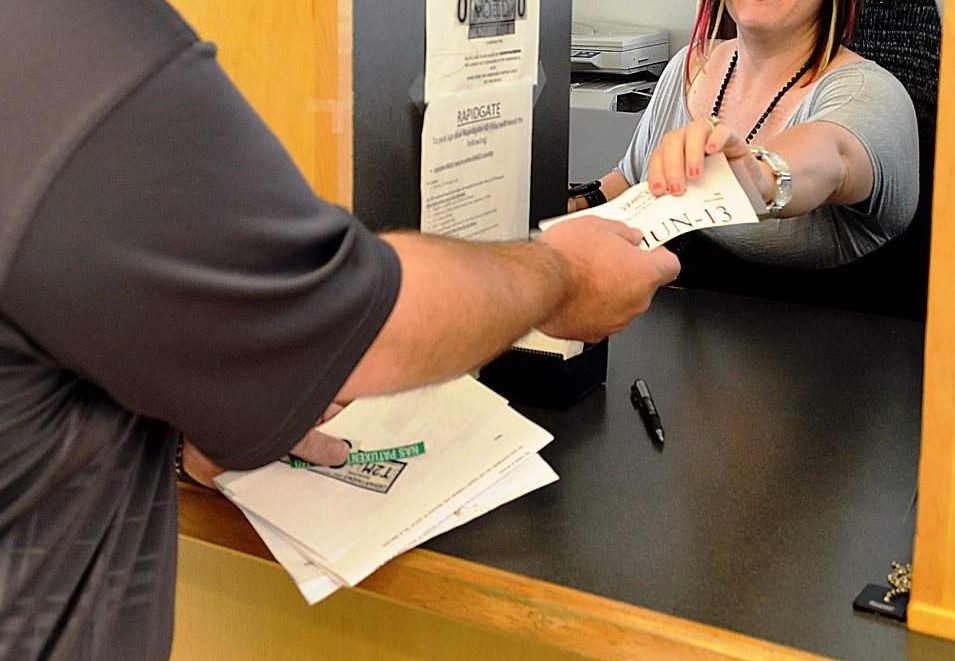 2000 Allbrook Drive
Area A, Bldg. 2
88 FSS/FSFR
Wright-Patterson AFB, OH 45433-5315
Phone 937-257-3592
Phone (DSN) 312-787-3592
Fax 937-656-2946
Fax (DSN) 312-986-2946
Mon - Fri 7:00 a.m. - 4:30 p.m.
Sat and Sun - closed
Federal Holidays - closed
Registration & Licensing Requirements
Ohio State law requires you to have sufficient liability insurance and a valid driver's license in order to operate a vehicle. The term "vehicle" generally includes automobiles, motorcycles, vans, trailers and boats regularly parked or garaged overnight. Further, your vehicle must be properly registered. Even though you are in the Military, you may register your vehicle in-state and obtain an in-state license. Access complete information on insurance, driver's licensing, and where and how to register your vehicle by visiting the State Department of Motor Vehicles website.
State Laws
You and your passengers must always wear seatbelts while driving; you will be ticketed and issued heavy fines if seatbelts are not secured. State law requires that all children under 3 years of age and 40 pounds be properly restrained in child seats. Some states also require younger, smaller children to sit in the back seat.
Motorcycles and their operators are subject to special laws. If you own and operate a motorcycle, you must comply with those laws. Visit the State Department of Motor Vehicles website for more information.
Many States and local jurisdictions have strict laws about the use of cell phones and other digital devices while driving. Research these laws on the State Department of Motor Vehicles website. Tickets will be issued and fines assessed for violating these laws. Play it safe and always use a "hands free" device if you must use a cell phone or other PDA while driving. Hands-free devices must be used while operating a motor vehicle on ALL military installations worldwide.
Registering Vehicles on Base
Registering vehicles on WPAFB is no longer accomplished.
Base Regulations
Vehicle Checks -- All vehicles entering or leaving Wright-Patterson AFB are subject to search.
Accidents -- Vehicle accidents should be reported to the Security Police Desk Sergeant at 937-257-6516.
Traffic -- Ohio state traffic laws apply on Wright-Patterson AFB. Seat belts are mandatory. State, local and base officials can stop vehicles for suspected non use of seat belts. Child seats/restraints are mandatory for children under 40 pounds.
Motorcycles -- Individuals who operate a motorcycle on base are required to wear a helmet, reflective gear at night and something highly visible during the day (orange, red or yellow), long sleeves or jacket and over the ankle footwear.
Bicycles -- Bicyclists are required to wear a helmet and encouraged to wear bright colored clothes. They must use an operational headlight and taillight during hours of darkness or inclement weather. They must adhere to all traffic laws.
Ohio Vehicle Registration
To get Ohio auto plates or tags, you must get the title of your car transferred to Ohio. Ohio drivers are required to have plates attached to the front and back of their cars.
Ohio Driver's License
After 30 days of "residency" you must obtain an Ohio driver's license. If you are under 18 or applying for your first license, you will need an "Ohio Driver's Education Certificate" from a local commercial school or High School or have your certificate transferred to Ohio if coming from out of state.
If you have a valid license from another state, you must take a written exam and an eye test. (Military members only may be exempt depending upon residency) You must also present a Social Security card if the number is not on your current license. If you do not hold a valid license, you must obtain a temporary driving permit and take the driving test as well as the eye and written exams. The license must be renewed every four years, expiring on your birthday.