Check In \ Processing
---
Welcome Center (Check-in Point)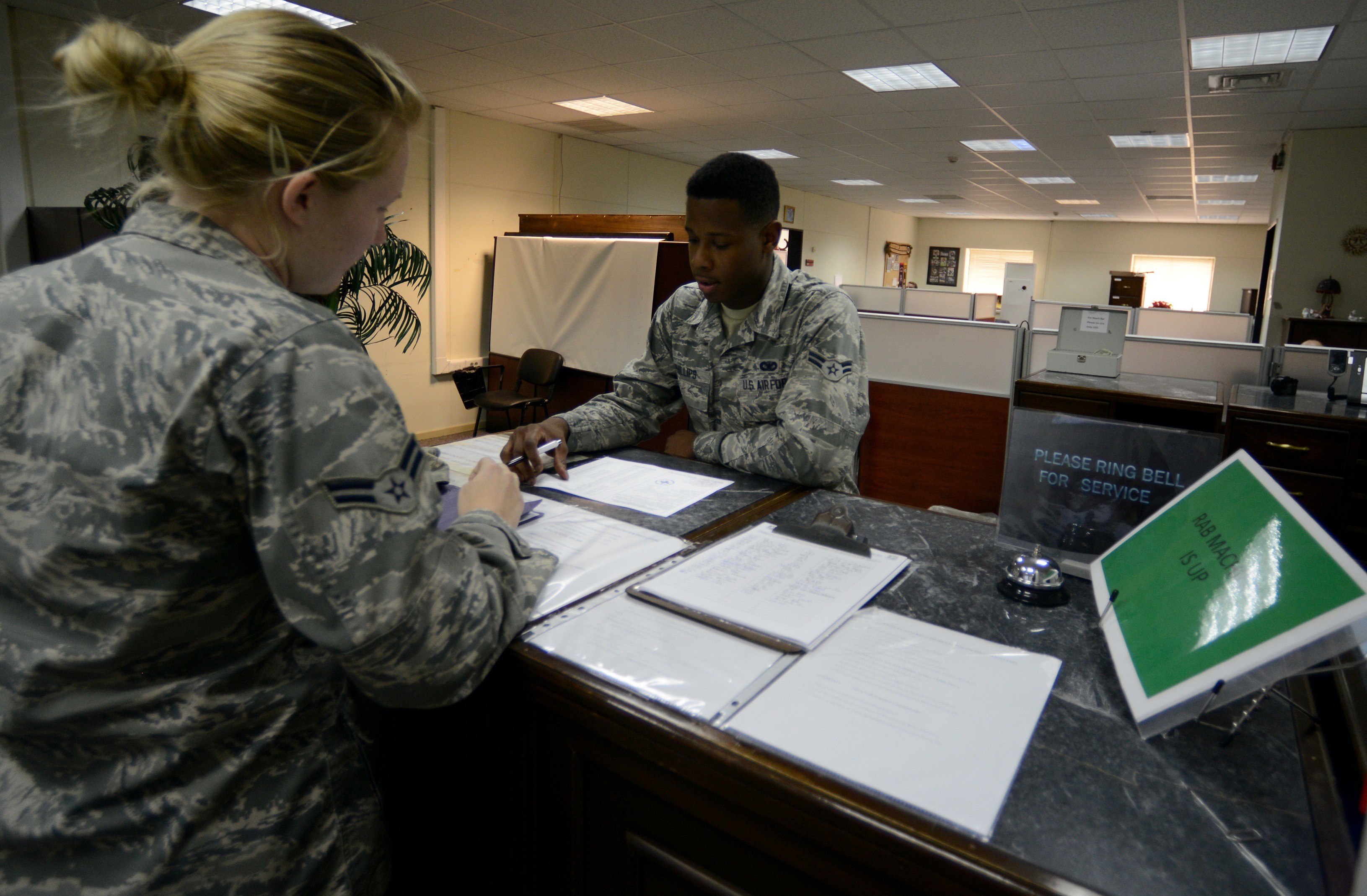 4185 Logistics Avenue
Bldg. 286, Area A
Wright-Patterson AFB, OH 45433-5519
Phone 937-257-6506
Phone (DSN) 312-787-6506
Fax 937-656-1227
Fax (DSN) 312-787-6506
Mon - Fri 7:30 a.m. - 4:30 p.m.
Sat & Sun & Federal Holidays - closed
Inprocessing Procedures
There is a 24-hour arrival point on Wright-Patterson AFB. Information will be provided concerning your unit orderly room, temporary base lodging and meals. All officers and accompanied enlisted members in need of inprocessing information from the 24-hour arrival point should report to the Visiting Quarters (VQ), Area A, Bldg 825, 937-257-3451, DSN 312-787-3451, using Gate 12A. If you do not need the assistance of the 24-hour arrival point, then report directly to the unit orderly room to which you are assigned.
Signing in from a PCS is no longer required. Members of Air Force Reserve components must report to the location specified on their orders.
Military Inprocessing is held every Monday (except holidays) at 7:30 a.m. in the Wright Patterson Medical Center Auditorium. Spouses are welcome to attend! For more information regarding inprocessing, you can call 937-522-3583. For the Newcomers' Orientation you can call 937-257-3592. Your unit Command Support Section will schedule you to attend Inprocessing and Newcomers' Orientation.
Command Sponsorship
Authorized only in those areas that haven't been identified as dependent restricted by DODD 1315.7
Basically command sponsorship means the dependents can travel with their sponsor and upon arrival housing is available and the dependents are authorized to use the medical facilities, dental facilities, commissary and any other support facilities. The dependents are authorized by the AF to be at that location.
Impact if dependents accompany the sponsor and are not command sponsored: Dependents are not authorized medical care, use of the BX or commissary; the dependents would not be allowed to use any of the support facilities. The location is not designed to handle dependent support.
E.G. Dependent restricted area: South Korea—Kunsan does not have base housing, medical facilities and schools to support a large number of dependents. Osan only has limited facilities for dependents for those selected individuals that are in command sponsored billets.
What to do if you Get Married Enroute
If you get married before you PCS, you must inform your Commander and follow the procedures exactly as you are given them. The military will not pay for travel and housing of your spouse if you do not follow proper procedures.