Base Housing
---
Housing Services Center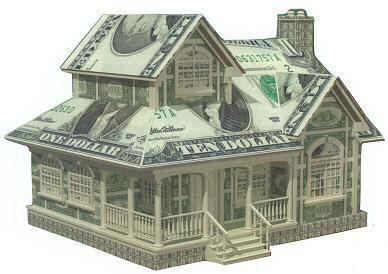 3675 W Lexington Street
Building 2556, Ault Field
Oak Harbor, WA 98278-3600
Phone 360-257-3331 / 800-876-7022
Phone (DSN) 312-820-3331
Fax 360-257-1903
Fax (DSN) 312-820-1903
Mon - Fri 7:30 a.m. - 4:00 p.m.
Closed weekends and Holidays
Ask your Command or local housing office to learn more about PCSing.com that is currently available for most military installations. This site allows military members and families to:
Search listings and pictures of available rentals near military installations
Articles to understand all the ins and out of PCSing to a new location
Find out about shared rentals
List and advertise their own properties for rent or to other military families PCSing
List their homes For Sale By Owner (FSBO) to other military members PCSing
How to Contact the military installation housing office they are PCSing to.
For Local Certified Military Relocator agents to help in your PCSing needs
Base Housing
Naval Air Station Whidbey Island's government housing has been converted to Public Private Venture (PPV) and is optional. There are currently over 1,500 housing units available. Maylor Point, Forbes Point, Maylor Glacier and Coral Sea Housing are the only housing areas located onboard the installation on the Seaplane Base. All other housing areas are located off base on government property with the majority located just outside the Seaplane Base. Whidbey Apartments are located just outside the main base. As part of a negotiated waterfall between the PPV and the Navy, some PPV housing is an option for single service members, Department of Defense (DoD) civilians, military retirees and some true civilians; however, qualifying military families will always have priority.
If you complete and submit an application prior to reporting, your control date will be the first day of the month of your detachment from the previous duty station. If you complete an application past your "Report No Later Than" date, the date you turn in your application becomes your control date. Control dates set your position on the waitlist. Waiting times vary depending on bedroom entitlements and zoned area for pay grade. It may be necessary for you to make other arrangements in the civilian community until PPV housing becomes available. You may want to consider a pre-move house-hunting trip to facilitate your move to Whidbey Island.
All PPV residents must complete an application to include the Registered Sex Offender Policy Statement (IAW OPNAVINST 1752.3). Washington State requires ALL sex offenders register with state and local law enforcement. This will prevent you from being assigned housing because sex offenders are not allowed to live in PPV housing in Washington State.
Having a pet is a conditional privilege and the Cat and Dog Addendum must be completed with the PPV partner for all pets, not just cats and dogs. All PPV residents must comply with state and local laws governing pet ownership such as licensing and vaccinations. All pets in PPV housing are required to be micro-chipped, which is available at the base veterinary clinic. Residents are financially and legally responsible for all pets and any damage or harm they may cause.
All PPV housing units provide $20,000 of personal property and $100,000 personal liability renter's insurance. Residents are responsible for paying all deductibles. However, all PPV residents are strongly encouraged to obtain their own renter's insurance as this may not cover all losses.
For the most up-to-date housing information contact the Housing Services Center (HSC) at 360-257-3331.
You can also contact a local Certified Military Relocator Agent who could also assist you in all you off base housing needs.