Check In \ Processing
---
West Point Visitor's Center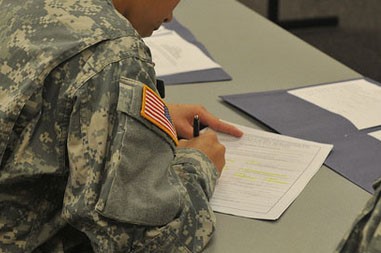 2107 New South Post Road
West Point, NY 10996
Phone 845-938-2638 / 845-938-7049
Phone (DSN) 312-688-2638
Fax 845-938-7083
Fax (DSN) 312-688-7083
Open daily 9:00 a.m. - 4:45 p.m.
Inprocessing Procedures
Inprocessing procedures vary depending upon the unit to which you are assigned. Consult the list below for unit specific information. General inprocessing procedures are as follows:
Go through main doors of Building 622; continue straight back to Lobby and use the phone located on the window to call x4507 or x3811. In-processing is conducted Monday thru Friday 8:00 a.m. - 11:30 a.m. on a walk-in basis. No appointment is required. All personnel inprocessing must have a copy of their PCS orders, original DA Form 31 (Leave Form), and Dental Records.
Soldiers who arrive after duty hours must report to the Military Personnel Division (MPD) the following morning.
The Housing and Finance Offices will not inprocess newly arrived Soldiers without the inprocessing checklist issued by MPD.
USMA HHC
All inprocessing officers and enlisted Soldiers with orders assigning them to the US Military Academy Staff and Faculty and 2nd Aviation Detachment, must report to Bldg 622, MPD prior to reporting to the Commander, Bldg 622 Room 106.
MEDDAC Inprocessing
Newly assigned personnel will report to Keller Army Community Hospital (900 Washington Road, West Point, NY 10996). During normal duty hours, report to S-1 Personnel, Room 2E2. After duty hours and on holidays and weekends, report to the CQ located in the Main Patient Lobby (845-938-5169).
DENTAC Inprocessing
All DENTAC personnel arriving during duty hours will report to Saunders Dental Clinic, Bldg 606. Soldiers arriving after duty hours must report to Bldg 620.
Band Inprocessing
Newly assigned personnel with USMA Band will report to the Band Building, Bldg 685 during duty hours. After duty hours call USMA Band HQ to access the SDNCO message machine. The message will include the emergency contact phone number for the SDNCO of the day to call to check in and receive further instructions.
Officers and Enlisted Soldiers
Personnel newly assigned to the USMA Staff and Faculty will report to the MPD, Building 622 during duty hours 7:45 a.m. - 4:00 p.m. to sign in from leave. During non-duty hours all Soldiers will report to the Military Police Desk Sergeant in Building 616 to sign in from leave. Once signed in from leave all personnel must in-process with the Military Personnel Division.
What to do if you Get Married Enroute
If you are married immediately prior to PCSing or enroute, you must inform your commander and follow the procedures exactly as you are given them. The military will not pay for travel and housing of your Spouse if you do not follow the proper procedures.