Schools & Education
---
Airman & Family Readiness Center - School Liaison Office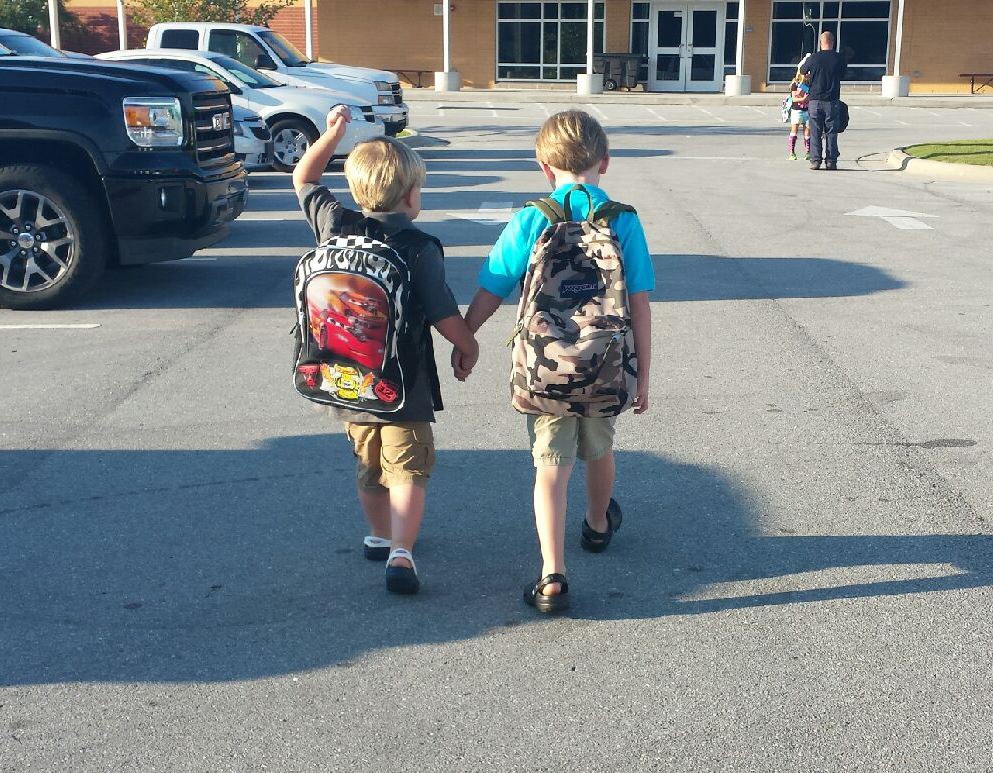 8105 Condor Street, Bldg 18
MacDill AFB, FL 33621
Phone 813-828-0146
Phone (DSN) 312-968-0146
Fax 813-828-4502
Mon, Tue, Wed 8:00 a.m. – 4:00 p.m.
Thu 11:00 a.m. – 4:00 p.m.
Sat, Sun, Holidays - closed
Introduction
The Hillsborough County School system provides public education for K-12. The Hillsborough School District and MacDill AFB have partnered in an initiative to improve the transition of military children into the Florida public school system. In order to accomplish this, the school district needs specific information regarding your family's educational needs to facilitate appropriate placement of your children. The sooner you contact the Hillsborough School District after receipt of your new assignment, the better prepared they will be to ensure a smooth and meaningful transition for your child(ren) and significantly reduce the stress related with moving to a new school. Call 813-828-0146 or visit the School Liaison Office for more information.
If residing on MacDill elementary children will attend Tinker (k-5). Those students who live on base and are at middle and high school levels attend Monroe Middle School or Robinson High School. Busing is provided by the school system from the base to both Monroe Middle School and Robinson High School.
The public school system suggests that when you arrive, even if you are temporary living in base lodging, enroll your child in school as soon as possible. The Hillsborough County School District can provide answers to your questions by calling 813-272-4091.
School Liaison Officer (SLO)
The vision of the School Liaison Program is to coordinate and assist school age children of military parents with educational opportunities and information necessary to succeed in an academic environment.
The goals of the program are:

To advocate for military children
To identify barriers to academic success and develop solutions
To promote parental involvement in their children's education
To develop and coordinate partnerships in education
To provide parents with the tools they need to overcome obstacles to education that stems from the military lifestyle
To promote and educate local communities and schools regarding the needs of military children
For more information on this program contact the Airman & Family Readiness Center at 8513-828-0146
Registration Requirements
Documentation required for registration includes the student's birth certificate, original social security number, and proof of immunizations against polio, diphtheria, measles, rubella, pertussis (whooping cough), tetanus, and mumps are necessary, as well as physical from the doctor and an up-to-date shot record.
Students entering kindergarten are required to have completed the hepatitis B vaccine series. The hepatitis B vaccine requires three shots at scheduled intervals over six months.
Students entering or attending seventh or eighth grade are required to have completed the hepatitis B vaccine series, a tetanus-diphtheria (Td) booster, and a second dose of measles vaccine, preferably the MMR vaccine.
Florida Public Schools Requirements by State Law
Florida Comprehensive Assessment Test - Also known as the FCAT, this is a series of tests conducted one week in March for every public school in Florida for grades 3 through 10. During 4 days of testing, students actually take two different types of tests, each with a math and reading category. There is also a science category of the FCAT.
Florida law requires youths from 6-16 to attend school.
Kindergarten: Child must be 5 years old on 1 Sept. of the school year.
First Grade: Child must be 6 years old on 1 Sept. of the school year.
High School graduation requirements for the State of Florida are:

English - 4 units
Math - 3 units
Science - 3 units
Social Studies - 4 units
Vocational Education - 1/2 unit
Performing Arts - 1/2 unit
Life Management Skills - 1/2 unit
Physical Education - 2 units
Electives - 6-1/2 unit
TOTAL - 24
Florida requires that all students pass the High School Competency Test (HSCT) and have at least a 2.5 GPA on a 4.0 scale.
Exceptional Education Programs
Students who are identified as academically gifted or handicapped under the Individuals With Disabilities Education Act (IDEA) have the opportunity to participate in Exceptional Education programs. Psychological services are also available.
Extracurricular Activities

Many extracurricular activities are offered within the school system particularly in the high schools. Among those offered are band, chorus, flag corp, ROTC, football, basketball, baseball, soccer, wrestling, honor clubs and service clubs. Check with the particular school that your child will attend to find what activities are available since activities offered vary within the schools.
Local School Boards
Each Tampa Bay Area school districts' web sites provide the following information; enrollment size, pupil/teacher ratio, SAT scores, and the percentage of high school students who are college bound. School year calendars are also available on the websites.
Tampa Bay Area School Districts
There are 4 districts that your child/ren may be in

Hillsborough County School District
Pasco County School District
Pinellas County School District
Sarasota School District

School Options

School Choice provides parents and legal guardians with children entering grades k-11 the opportunity to choose up to three non-magnet schools or Career &Technical Education programs. Parent may choose from a list of schools with space available.
Magnet Programs are elementary, middle and high schools with theme-based curriculum offering innovative and rigorous academic instruction by specially trained teachers in smaller learning communities.

Home Schooling

Florida Statute 232.02 requires that you notify the District Superintendent of Schools in writing of your intent to initiate a home education program.

Private Schools

Private schools in the Tampa Bay Area are too numerous to list and the choice is a personal matter. Most private schools have a religious affiliation or relationship. It is suggested that the private schools be contacted to learn of the tuition required. Additional fees such as music, art, uniforms, books, registration, deposits and transportation should be considered.

Adult Education

For adults, many educational opportunities are offered at MacDill and the focal point for all education programs is the Base Education Center. Professional guidance counselors are available for both active duty and dependents on a walk-in basis. They can direct you to courses of study at the local community college as well as programs through several colleges and universities who hold classes on base or through distance learning.