Base Housing
---
LAFB Housing Management Office - Air Force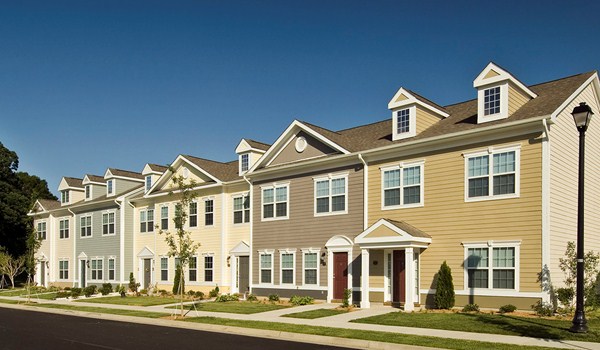 11 Burrell Street
Langley AFB, VA 23665
Phone 757-764-5040
Phone (DSN) 312-574-5040
Fax 757-764-5480
Fax (DSN) 312-574-5480
Mon - Fri 9:00 a.m. - 3:00 p.m.
Ask your Command or local housing office to learn more about PCSing.com that is currently available for most military installations. This site allows military members and families to:
Search listings and pictures of available rentals near military installations
Articles to understand all the ins and out of PCSing to a new location
Find out about shared rentals
List and advertise their own properties for rent or to other military families PCSing
List their homes For Sale By Owner (FSBO) to other military members PCSing
How to Contact the military installation housing office they are PCSing to.
For Local Certified Military Relocator agents to help in your PCSing needs
Ft. Eustis Government Housing
The Balfour Beatty Community Office is located at 126 Madison Ave and can be reached at 757-369-8335/8340/8345 or visit the website. All personnel with dependents are eligible to apply for quarters on post. There are 953 dwelling units on post. The waiting time varies from one month to indefinite, depending on grade and number of bedroom requirements. All personnel who require housing off post must process through the Housing Office before making any arrangements to reside off post.
Privatization
GMH Housing has partnered with the Army to manage, maintain, build and renovate the family housing for Fort Eustis. This housing is part of the DoD privatized housing initiative. For those living in privatized housing, Basic Allowance Housing (BAH) is automatically deducted from the monthly leave and earning statement but BAH will also show up as having been paid.
Availability
On-post housing is available to all grades; however, waiting times may vary depending on grade and type of house. If you are interested in living on-post, please contact the Fort Eustis Community Management Office. Fort Eustis housing photos and floor plans can be viewed online at Fort Eustis Homes.
Special Needs Family Members
For special needs families, GMH Housing will work closely with the EFMP Coordinator to evaluate the availability of vacant homes that meet the needs of the family and to coordinate any adaptations required for the selected home of assignment.
Single Service Member Housing
Barracks are available for single enlisted soldiers. The unit of assignment handles barracks room assignments.
Non-Government Housing
Surrounding Communities
Many communities surround Fort Eustis and Langley; the closest is Newport News and Yorktown approximately 5 to 30 minute drive based on location. Additional housing is available in Hampton, Poquoson, Williamsburg and Gloucester, approximately 30 minutes to an hour. Housing is also located on the "Southside" Norfolk, Virginia Beach, Chesapeake, Suffolk, Isle of Wight. Fort Eustis is located what is considered "Peninsula".
Housing Services Office - (HSO)
The HSO is your contact for any problems you may encounter such as discrimination complaints, tenant/landlord disputes, or any questions or problems concerning off-post housing. The HSO will provide you a list of available rentals and can provide information regarding the communities in which the rentals are located.
Most rental agencies and many rental properties in the area require a non-refundable Application Processing/Security Check Fee, a non-refundable Pet Deposit, and a Security Deposit of at least one month's rent. A list of rental properties participating in the Deposit Waiver Program is available at the Fort Eustis Housing Office at Bldg 650 Monroe Ave. Check your HSO for rental agencies that are off-limits to Soldiers.
Purchase Options
Once you have decided to purchase a new home, determine your needs based on family size, affordability, area of town, the importance of such things as yard, garage and distance from work and schools etc. Shop around by either driving through neighborhoods or looking in the newspaper. If you are considering acquiring a previously owned home the off post housing location has a list of available properties. Consider using your VA loan for the best value. Most properties qualify for 100% financing at competitive interest rates for a 30 year term. When selecting a Realtor be sure that you only deal with one who is licensed by the Virginia Real Estate Commission. Get answers to all your questions and let your Realtor know your needs and desires.
A good guideline of how much you can afford to pay is to not exceed 29% of your household gross monthly income. Include monthly payments for insurance and taxes in your planning. Find out how much down payment and closing costs may be required.
The following documents and information are needed for processing a loan application:
Copies of Tax Returns and W2's for the last 2 years
Employment history on all borrowers
Checking and Savings Account information
Social Security number for each borrower
Complete information on all installment debts and credit cards, i.e. account numbers balance of monthly payments, value of automobiles, boats, furniture and details on such assets as stocks, bonds and life insurance
If alimony or child support is paid or received, a copy of the divorce decree is needed
If bankruptcy was filed within last 7 years a copy of the bankruptcy paper is needed
DD 214 for all VA property while your loan is being processed, you should not make major purchases, such as cars or appliances. New debts may affect financing.
Mobile Homes
There are many mobile home parks that not only provide spaces but also rent both furnished and unfurnished mobile homes. Contact the Housing Services Office before beginning your off-post housing search. The Housing Office maintains a current listing of available mobile homes and can provide guidance in selecting one that fits your needs and entering into rental contracts. You can also get information from the Relocation Readiness program.
Reporting Requirements
Service members must contact the Housing Office prior to looking for off post housing.
---