Schools & Education
---
School Liaison Office/Community Schools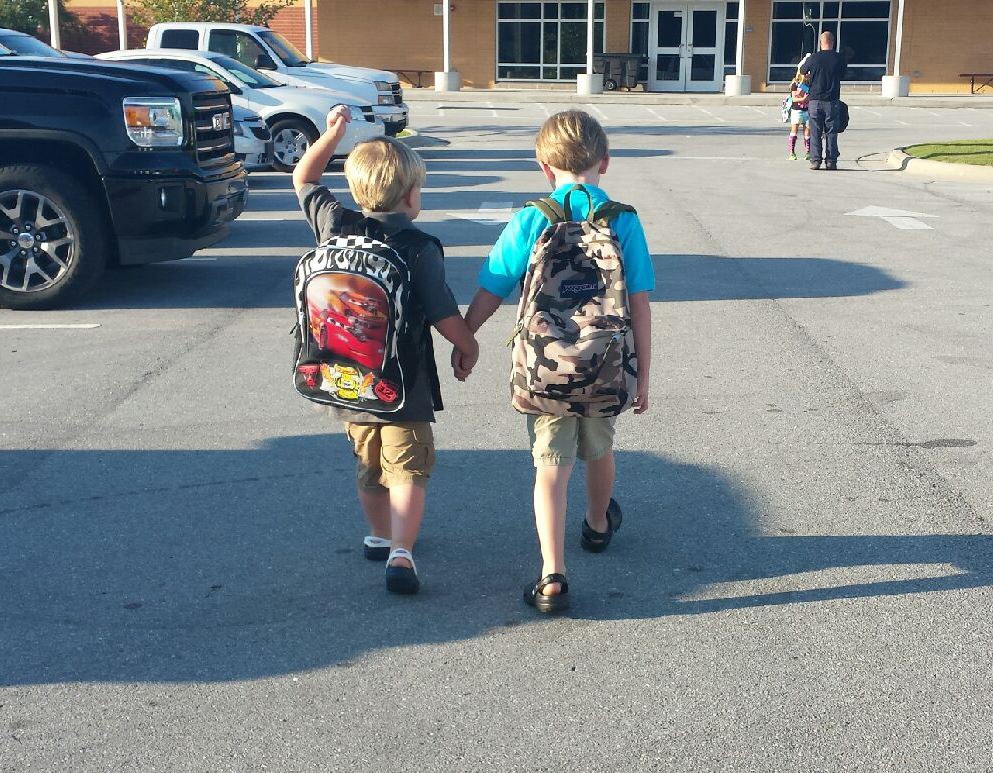 5 Sellers Ave.
Bldg 3000
Edwards AFB, CA 93524
Phone 661-277-3846
Phone (DSN) 312-527-3846
Fax 661-277-4547
Fax (DSN) 312-527-4547
Mon – Fri 7:30 a.m. – 4:30 p.m.
Sat & sun – Closed
Holidays - closed
Education
Schools located on Edwards AFB are public schools and are located within, but only part of, the Muroc Joint Unified District. Note: There are no DOD schools located at Edwards AFB or in the vicinity. Several school districts serve the off-base communities surrounding Edwards AFB. Many follow a year-round school calendar where students attend school year-round with 3 week breaks periodically. Others follow a traditional school calendar (August through June).
There are numerous private schools serving the cities surrounding Edwards AFB. Programs are available for grades preschool through high school. The state of California publishes a private school directory which lists all of the private schools available in the state. The Airman and Family Readiness Center at Edwards has copies of this directory available for use at the Center.
Christian Home Educators Experiencing Rewards (CHEER.) is a local home education support group holding meetings and offering various activities on Edwards Air Force Base. There are many diversified backgrounds and home education encouragement is offered through the high school level. CHEER is fortunate to have the support of the surrounding communities and to be affiliated with the support network offered by Christian Home Educators Association of California (CHEA of CA). For more information contact CHEA of California at 1-800-564-CHEA.
Accreditation

The schools surrounding Edwards AFB are accredited as follows:

Desert Junior/Senior/ High School - Western Associations of Schools and colleges – a 6 year accreditation
Boron High School – Western Associations of Schools and Colleges

Number of Schools

Muroc Joint Unified School District:

2 High School/Middle Schools
2 Elementary Schools

Bus Service

There is no bus service available on Edwards, but school bus transportation is available for residents living outside of North Gate of Edwards whose children will be going to Boron Elementary and High Schools.

Meals

The Muroc Joint Unified School District participates in the National School Lunch Program. We serve lunches that follow a meal pattern designed to reflect the Dietary Guidelines for Americans. Each meal has protein, fruit and/or vegetable, grains (bread) and milk. Whole or low fat milk is available each day. If your family meets the eligibility requirements your child may receive free or reduced price meals. An adult household member needs to fill out the application, which is available at your child's school, or by calling the Food Services office at 661-258-4411, extension 303. This can be done at any time throughout the year.

School Sports Programs

Desert Junior/Senior High School sport program includes: Volleyball, Football, Girls/Boys Basketball,Tennis, Softball, Baseball, track, self funded Boys/Girls Soccer, self funded Wrestling, self funded Cross Country.
Boron High School sports include: Football, volleyball, girls/boys basketball, softball, baseball, track, self funded cross country.

Before and After School Programs

School field trips are coordinated during school hours while some extra-curricular activities are coordinated after school hours. Like other schools, most of these activities hinge on current situation. Most after school activities are coordinated by the base Youth Center. College scholarships are usually sponsored by other outside organizations and announced a few months prior to graduation.

Exceptional Children Programs

There are no set programs available for children with special needs inside Edwards' Branch Elementary and Desert High Schools, but special classes are available. To find out which programs are available for children with special needs, contact the Assistant Superintendent of Educational Services, Muroc Unified School District at 661-258-4178 ext. 234.

Local Schools

There are two public district schools on base serviced by the Muroc Unified School District:

Branch Elementary School, 1595 Bailey Avenue, Edwards, CA 93523
Desert Jr./Sr. High School, 1575 Payne Avenue, Edwards, CA 93523

Enrollment

If a parent is not a resident of Kern County but will work at Edwards, they need to fill out a form to apply for "Residency based on employment" to be able to enroll their child/ren to the schools on base. The form is available online. The parent may drop off the completed and signed form to either Branch Elementary or Desert High Schools or the Muroc Unified School District office located at 17100 Foothill Ave, North Edwards CA 93523. For more information on enrollment procedures, call 661-258-4178 ext 221.

The total district enrollment for all Muroc Unified School District is roughly 2,000.

To date:

Branch Elementary School, approximately 825 students Grades K-6
Desert Jr/Sr. High School, approximately 600 students Grades 7-12

Achievement Test Scores

API stands for the Academic Performance Index. The API was created in California in 1999 as a means of determining whether or not schools were making improvement in student achievement. API is a scale of 200 to 1000.
Adequate Yearly Progress. Federal legislation requires all schools to increase the number of students who are found to be "proficient." The AYP is simply the percent of students who have been rated proficient in Language Arts and Mathematics. Each school must meet minimum AYP requirements that increase gradually until 2014 when 100% of students are to be proficient.

Standardized Testing and Reporting (STAR)

Parents may request a copy of the Annual School Report Card for any school by contacting the district the school is in or by contacting the school directly. The report includes information on school philosophy, achievement test scores, counseling & support services, textbooks & materials, teacher training, budget & salary information, etc.
College Bound Seniors

Desert Jr/Sr High School – 78%
Boron High - 70%

Grading System

Muroc Unified School District:

A = 90-100 B = 80-89 C= 70-79 D = 60-69 F = Below 60

Unique Situations

There is no provision of magnet schools in the Muroc Unified School District within Kern County.

Home Schooling/Private Schools

Please contact our School Liaison Officer for more information regarding Home Schooling, Private Schools in the surrounding area. Please call 661-277-3210 or visit the SLO website.

School Liaison Officer (SLO)

The Edwards AFB School Liaison Officer (SLO) is the central point of contact for school-related matters. The Edwards AFB SLO works directly with base leadership, families, school districts, and local communities. The SLO fosters and promotes quality education for military and civilian children by providing resource and referral services to family support agencies on Edwards AFB and in the local community. The SLO is here to help smooth transitions, help in school registrations, getting up to date information about the schools on base and in the local communities surrounding Edwards AFB, advising parents about required school documents and other issues involving student placement or adjustment to their needs.

Adult Education

Educational opportunities on and off base exist through the Edwards AFB Education Center. See the topic Education – College/Technical for more information.