Registration
---
Information and Referral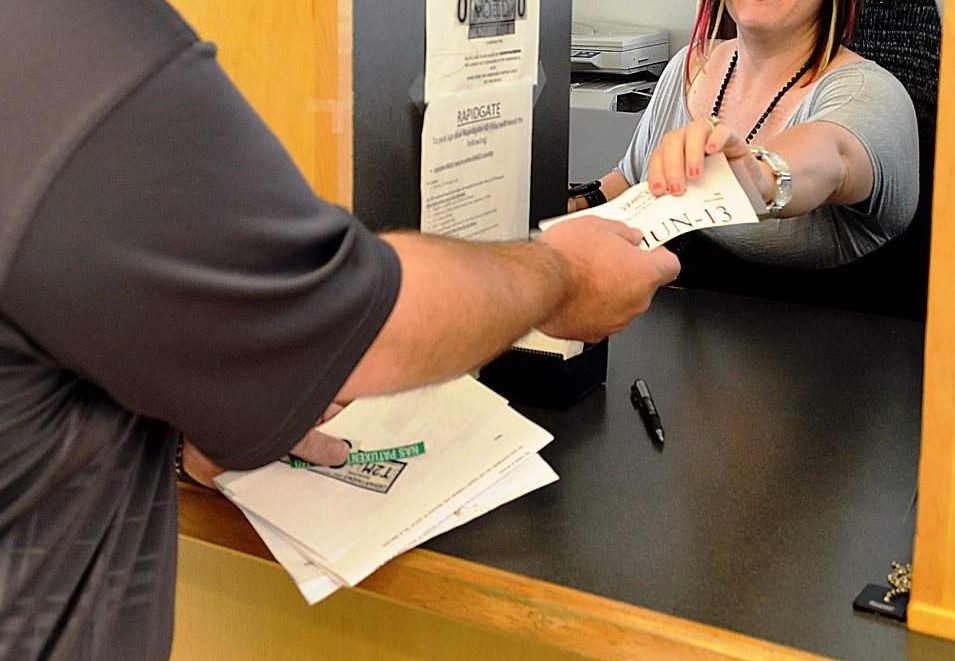 3675 W Lexington Street
Fleet and Family Support Center
Building 2556, Ault Field
Oak Harbor, WA 98278-1900
Phone 360-257-6289
Phone (DSN) 312-820-6289
Fax 360-257-6434
Fax (DSN) 312-820-6434
Mon - Thu 7:30 a.m. - 5:00 p.m.
Fri 7:30 a.m. - 4:00 p.m.
Closed weekends and Holidays
Registering Vehicles on Base
To register your vehicle on base you will need the following:
proof of insurance
vehicle registration
valid military ID card
driver's license
The pass and decal office is located to the right of the Langley Gate and operates under a first-come first-served basis.
To register your vehicle in the State of Washington, please visit this website for required information and documentation. Oak Harbor does have a local Vehicle Licensing Office located on Pioneer Way, 360-675-8000.
Base Regulations
Beginning July 1, 2013, Pass and ID will no longer issue vehicle decals; however, you will still need to register your vehicle with them in order to drive it on base.
All E-3 and below must receive financial counseling prior to purchasing a vehicle per NASWHIDBEYINST 5801.1a.
Traffic --The traffic laws of the State of Washington are strictly enforced on all portions of Naval Air Station Whidbey Island. Speed limits are enforced by radar. Seatbelts are required to be worn while aboard the Station. See below for child safety seat and cell phone laws.
Motorcycles --Motorcyclists are required to wear helmets with eye protection, gloves, long trousers/shirts, and hard-soled shoes or boots. A 24-hour safety course is required before registering your motorcycle at Pass and ID. Reflective yellow or orange vest with 1 1/2 inch wide vertical or horizontal retro-reflective strips front and back is required while on base. Daytime headlight is required.
Bicycles -- Bicyclists are now required to wear reflective vests and helmets approved by ANSI or Snell while riding on government streets and roadways.
Accidents -- Report all traffic accidents and remain at the scene until police arrive to investigate. If there is an injury, death or $500 worth of damage to any person's property, make a full written report of the accident within 24 hours. Be sure to contact your insurance company as well.
Photography -- Cameras may be brought into the housing areas on base and retained in quarters without a camera pass. However, a camera pass is required before a camera can be taken into an official building or controlled area, especially the flight line. Contact the base public affairs office for further guidance at 360-257-2286.
Child Safety Seats
Children 1 year and under, or who weigh 20 pounds or less, must ride in a rear-facing child safety seat.
Children between the ages of 1 and 4 must ride in forward-facing child safety seat.
Children between the ages of 4 and 8, and are less than 4'9" tall must be secured in a booster seat.
Children 8 and older must wear a seat belt.
Children under the age of 13 must be secured in the back seat where it is practical to do so.
Cell Phones
It is illegal to chat or text on a hand-held cell phone while driving. Hands-free devices such as Blue Tooth are required. Violators are subject to a minimum of $124 fine, more if an accident results.
Note: Only true hands-free devices are allowed on the base (i.e. voice activated devices, this does not include headsets).