Childcare
---
Regional Resource and Referral
13912 45th Ave NE
Marysville, WA 98271-7875
Phone 888-463-6697x3
Fax 425-304-3385
Fax (DSN) 312-727-3385
Mon - Fri 8:00 a.m - 4:30 p.m.
Closed weekends & holidays
Email | Website | Map Website | Map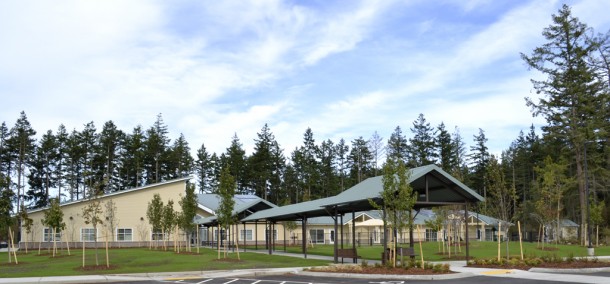 Child Care Resource and Referral
Military and DoD civilian families can search for child and youth care options through the Department of Defense website, militarychildcare.com. For more information, questions, or support, call 1-855-696-2934.
If you are pregnant and will be needing child care after your child is born, please put your "unborn" infant on our waiting list as soon as you find out you are pregnant. When your child is born, then you will be added to this waiting list on the day you first signed up for care and before your child was born not after your child's birth date.
Registration
Naval Air Station Whidbey Island offers both center and home based care and is DoD certified. Both offer excellent opportunities for your child to learn and grow.
You must register your child online at militarychildcare.com for care services at the Child Development Center (CDC), Child Development Home (CDH) Care, or School Age Care (SAC) Program.
When space becomes available for your child, you will be contacted by the CCRR office and offered the space. Upon accepting a space, you will be required to submit a current LES and/or pay stub, the sponsor's page 2, and the child's immunization record (CDC and CDH only) directly to your child's care facility. If the military member is deployed, the spouse will need a Power of Attorney to complete the paperwork required to enroll in the program.
Priority Categories
The demand for care of children is high. To ensure equity of those in need, both center and home based services offer a priority placement program. Once you register your child for care, you will be placed in one of the following categories:
Priority One: Dual Active Duty OR Single Active Duty Personnel
Priority Two: Active Duty Member with a spouse (must be working or full-time student within 90 days of enrollment)
Priority Three: Reservists on active duty or inactive for training
Priority Four: DoD Civilian Personnel
While services may extend to Navy Region Northwest DoD civilian personnel as a priority four status, we regret that retired military personnel are ineligible unless they are a Navy Region Northwest DoD employee.
Fees
Fees for our programs are determined by DODINST 6060 and are based on Total Household Income (THI). The first chart below applies to those children who are enrolled in the CDC program and attend on a regular basis, as well as children 0-5 years of age enrolled in our CDH program. If a family has two or more children in our CDC, CDH or SAC programs, the second, third, etc child will receive a discount to their fees. Multiple children in one family will receive the discount for the older children. Full fees will be charged to the youngest child in this family. The second chart below applies to those children who are enrolled in the School Age Care (SAC) program.
The category of income range shown below indicates the military pay day (MPD) rates for the CDC and SAC and weekly rates for our CDH Program effective November 1, 2013.
CDC and CDH
| | | | | |
| --- | --- | --- | --- | --- |
| Category | Income Range | All children enrolled in CDC Program (MPD) | Children 5 years & under in CDH Program (Weekly) | Children 5-12 years & in school & enrolled in CDH Program |
| 1 | $0-$30,164 | $124 | $46 | $26 |
| 2 | $30,165-$36,627 | $154 | $57 | $33 |
| 3 | $36,628-$47,399 | $186 | $69 | $42 |
| 4 | $47,400-$59,249 | $217 | $80 | $48 |
| 5 | $59,250-$75,408 | $249 | $92 | $55 |
| 6 | $75,409 - $87,207 | $277 | $102 | $62 |
| 7 | $87,208 - $102,596 | $290 | $107 | $64 |
| 8 | $102,597 - $128,245 | $297 | $110 | $66 |
| 9 | $128,246 & above | $306 | $113 | $68 |
School Age Care
| | | | | |
| --- | --- | --- | --- | --- |
| Category | Before or After | Before and After | Kindergarten | Camp full-time (weekly rates) |
| 1 | $48 | $69 | $106 | $54 |
| 2 | $61 | $89 | $134 | $69 |
| 3 | $74 | $113 | $167 | $86 |
| 4 | $87 | $130 | $195 | $100 |
| 5 | $100 | $150 | $225 | $115 |
| 6 | $111 | $167 | $249 | $128 |
| 7 | $116 | $174 | $261 | $134 |
| 8 | $119 | $178 | $267 | $137 |
| 9 | $121 | $184 | $275 | $141 |
Child Development Center (CDC)
The NAS Whidbey Island Child Development Centers (CDC) are accredited by the National Association for the Education of Young Children (NAEYC) and offer child care for children 6 weeks to pre-kindergarten age. The Clover Center has a capacity of 112 children and the Regatta Center has a capacity of 218 children and is open to active duty members with dual active duty and single parent active duty having priority. Both CDCs are adjacent to the Victory Park housing development.
Hours of Operation
The Centers are open 6:00 a.m. - 6:00 p.m. weekdays.
Programs Offered
The CDCs are primarily geared towards providing full-time child care and hourly care is available on a "first-come, first-serve" basis and can be made 30 days in advance. You must pre-register in advance so your child is ready for hourly child care when you need it. Cost of the hourly care is $4.00/hour/child. The CDCs use the developmental program model which focuses on play and its importance in a child's learning process. All Navy Child Development Programs are committed to providing developmental care in a motivating, caring environment in which children can explore, create, and learn from other children under the supervision of a highly trained child care provider.
Breakfast, lunch, and afternoon snack are served daily as required by the USDA Food Program.
Respite Care
Respite Care is available on a case-by-case basis with special needs children having priority. For information concerning respite care, please call 360-257-6423.
Lutheran Community Services has an Exceptional Family Member Respite Care Program for families with category IV and V status. To enroll, please call Child Care Aware at 1-800-424-2246 for authorization.
Child Development Homes (CDH) Program
Some individuals find that center-based child care is not right for their child. To accommodate those individuals, Naval Air Station Whidbey Island also offers a Child Development Homes (CDH) Program, where caregivers provide childcare services out of their own homes.
Our CDH Program is certified by the Navy Child Development Programs to provide childcare to youth from 6 weeks up to 12 years of age. They offer the same level of high quality care found in our CDC but often provide a little more flexibility in services such as evening and weekend care. All CDH Providers must be certified and regular inspections are conducted by the CDH Staff. They must complete multiple background investigations as well as meet all training requirements safety regulations, health regulations and attend 5 days of orientation and safety and health regulations. They must also pass home inspections with the Fire Department, Preventive Medicine, and the CDH Staff. Only those homes that are certified are sanctioned by the Commanding Officer of NAS Whidbey Island. Not only are our homes required to meet these strict Navy childcare guidelines but most of our homes are also licensed by the State of Washington. CDH providers are located on and off the installation.
Programs Offered
CDH providers offer developmental programs and recreational activities for full-time, part-time, drop-in and weekend care with a childcare subsidy for children 0 to 5 years of age. Many of our CDH providers offer before and after school care making them another viable option for school age care. Some providers are eligible to accept special needs families.
School Age Care (SAC) Program
As a working parent, it is critical to have a safe place for your children to go before and after school. Our School Age Care (SAC) program is designed to give you this peace of mind so you can do your job.
Programs Offered
SAC provides highly structured recreational and educational programs with age appropriate activities for youth before and after school as well as holiday and summer day camps for ages 5 years (and enrolled in kindergarten) through 12 years of age. This includes care for morning and afternoon kindergarten and on an hourly basis for less than 10 hours per week. The hourly rate at SAC is $4.00/hour/child. SAC is located at the Fleet and Family Readiness Program Youth Center and requires pre-registration. SAC provides bus service to and from the elementary schools to ensure your child's safety.
SAC hours of operation are Monday - Friday from 6:00 a.m. to 6:00 p.m.