Check In \ Processing
---
In-processing Procedures
Consolidated in-processing (Personnel and Finance) is conducted daily at Fort Myer from 8:00 a.m. until 11:15 a.m. in Building 230, Forrest Circle. Pentagon Soldiers can catch a ride on the Myer Flyer that has routine stops at the Pentagon Transit Center, L9 and Officers' Club at Fort Myer. The last departure of the Myer Flyer from the Pentagon to arrive promptly for in-processing is at 7:26 a.m. Soldiers assigned to US Army Garrison or The Old Guard will also be required to attend the Start Right in-processing briefing, which is held every Thursday from 8:00 a.m. until 4:00 p.m. in Building 230.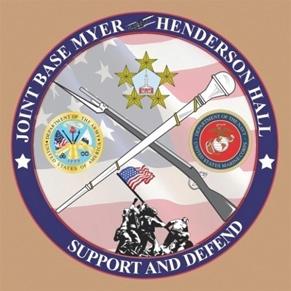 Soldiers need to have the documents listed below in their possession for in-processing:
PCS Orders (Original and Amendments)
Signed DA Form 31 (Soldier and Admin. Office's signatures)
Duty Memorandum
DD Form 93 (Record of Emergency Service)
SGLV 8286 (Service Member Group Life Insurance)
Unit Reporting Procedures
All incoming personnel assigned to the 3d U.S. Infantry Regiment (The Old Guard), will report to the Regimental Headquarters located at 201 Jackson Avenue, building 242 (703-696-3003/3004/3005). The Staff Duty NCO will take your leave form, confirm your unit of assignment, and assist you with your immediate lodging needs.
All personnel assigned to Headquarters U.S. Army Garrison should coordinate their arrival with the Battalion S-1 prior to arrival. The S-1 can be contacted by calling 703-696-8174/8875 or DSN 312-426-8875/8174 during duty hours. The Battalion headquarters office is located at 239 Sheridan Avenue, building 417. If personnel arrive after duty hours and have not coordinated with the unit, they should report to the Directorate of Emergency Services building located at 108 Sheridan Avenue, building 415.
It is important to note that Joint Base Myer - Henderson Hall has a very limited number of temporary rooms available, especially on the weekends. Incoming personnel are encouraged to coordinate with their gaining unit PRIOR to arriving. Temporary rooms may be available at Fort Belvoir which is approximately 30 minutes away.