Registration
---
Information and Referral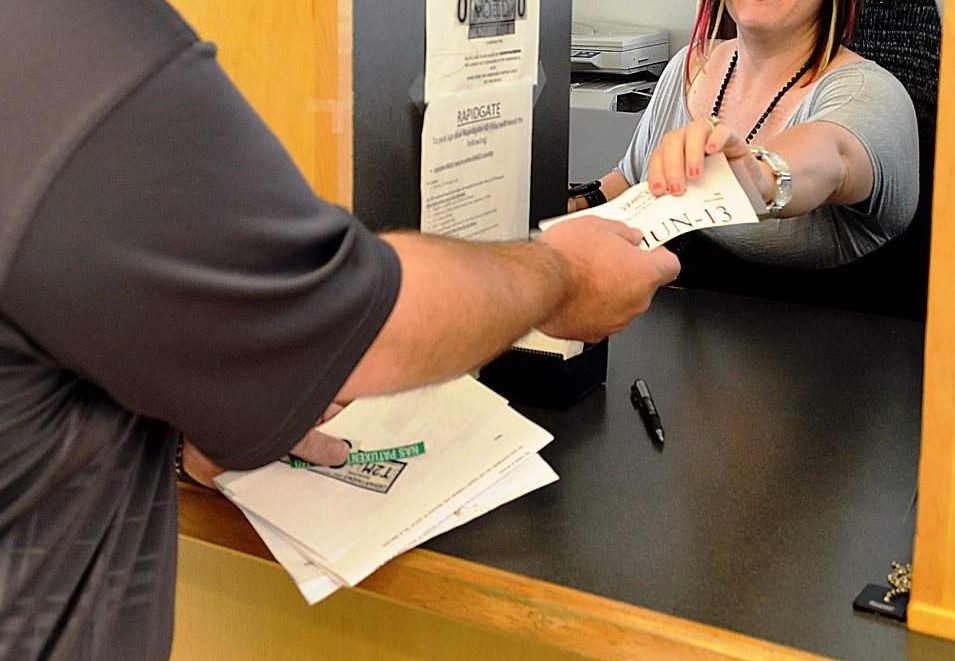 Bldg. 232, 4th Ave & E Street
PSC Box 8009
Cherry Point, NC 28533
Phone 252-466-4401
Phone (DSN) 312-582-4201
Fax 252-466-3203
Fax (DSN) 312-582-3203
Mon - Fri 7:30 a.m. - 4:30 p.m.
Sat and Sun - Closed
Registering Vehicles on Base
North Carolina law requires a minimum insurance coverage of at least $15,000 property damage coverage, $25,000 per person per occurrence/$50,000 total per occurrence for bodily injury. These figures apply in order to register your vehicle aboard Cherry Point.
Base Regulations
Speed Limits -- The Air Station speed limit is 20 to 45 mph where posted. All government housing areas have 15-20 mph speed limits, and parking lots have a 10 mph speed limit. When approaching or passing columns of troops in formation or other pedestrians on the road, the speed limit is 10 mph.
Seat Belts -- Seat Belts are mandatory - wear them! It's a DoD regulation and a North Carolina state law that seat belts will be worn in government and civilian vehicles on or off station by all vehicle occupants. A child less than 6 years of age must be restrained, no matter where seated, by an appropriate child restraint system. Children, 4 years old and under, must be in a federally approved child car safety seat.
Vehicle Checks -- Vehicle checks are held periodically aboard the Air Station. When aboard Cherry Point, you must yield to any request for a vehicle check. Identification cards are requested after 11 pm each evening and up to 5 am, and the car may be inspected during these hours. Road checks are periodically held in the surrounding communities.
Flight Line -- The flight line is restricted and closed off with fences and limited access. Some buildings aboard Cherry Point have limited access and are visibly marked.
Accidents -- Accidents occurring aboard Cherry Point and in the adjacent communities must be reported. The law protects a person who stops and renders aid at a scene of an accident from civil liability except for intentional wrongdoing or unruly conduct.