Registration
---
Information and Referral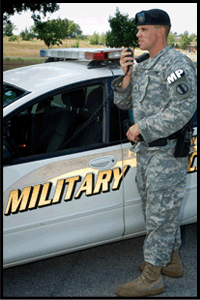 7264 Normandy Drive
Custer Hill
Fort Riley, KS 66442
Phone 785-239-9435
Phone (DSN) 312-856-9435
Fax 785-239-9548
Fax (DSN) 312-856-9548
Mon – Fri 8:00 a.m. – 5:30 p.m.
Sat and Sun - closed
Holidays - closed
Base Regulations
Child Restraints -- The Child Passenger Safety Act (KSA 8-1344) is a primary law and you can be stopped solely for this violation. Children under the age of four must be in a federally approved child safety seat. Children four, but under 14 must be protected by a safety belt. This applies to vehicles designed for carrying 10 or fewer passengers. Convictions carry $20 fine plus court costs. Persons under the age of 14 are prohibited from riding in any portion of the vehicle not intended for passengers; this includes riding in the back of pickup trucks. The fine is $20 plus court costs and is a traffic infraction.
Seat Belts -- Kansas requires that all vehicle occupants wear seat belts while driving both on and off post. This includes the driver and passengers of all military vehicles, as well as privately owned vehicles. The Safety Belt Use Act (KSA 8-2501): Drivers are cited for this violation only in combination with a separate moving violation. The fine for violation is $10 including court costs (cost subject to change without notification). This applies to vehicles designed for carrying 10 or fewer passengers. This includes pickup trucks registered for 12,000 pounds and farm trucks registered for 16,000 pounds. Additional information can be received from the Kansas Safety Belt Education Office, which is a program of the Kansas Department of Transportation. 1-800-416-2522
Vehicle Checks -- Field sobriety tests and vehicle safety checks are randomly administered during the year.
Accidents -- All traffic accidents occurring on Fort Riley are subject to the Kansas state laws and are processed in accordance with Kansas's statutes. All vehicle owners must carry proof of liability insurance in their vehicles at all times.
Criminal Offenses -- Military personnel are subject to the UCMJ. Family members are subject to the Kansas statutes.