Childcare
---
Parent Central Services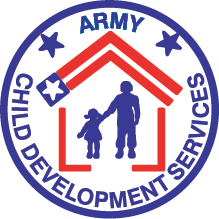 1668 South J Street
Fort McCoy, WI 54656
Phone 608-388-8956
Phone (DSN) 312-280-8956
Fax 608-388-5776
Fax (DSN) 312-280-5776
Mon - Fri 8:00 a.m. to 4:30 p.m.
Child Care
Child, Youth, and School Services
Fort McCoy has an excellent Child, Youth, and School Services (CYSS) program, including an accredited Child Development Center and School Age Services program. You can put your child's name on the projected care list by calling 608-388-8956 prior to your arrival at Fort McCoy.
Eligibility
As an employee of Fort McCoy, you are eligible to enroll your child(ren) in one of our exciting programs. Child and Youth programs are available to Active Duty and Reserve Military on full time orders or on training orders, DoD APF and NAF civilians, as well as DoD contractor employees working on Fort McCoy. Children of deceased Army personnel are eligible CYSS patrons in accordance with AR 215-1. If care cannot immediately be provided because of lack of space, a waiting list will be established. Individuals eligible for the CYSS program must register in order to secure a position on the waiting list.
Registration
Upon arriving at Fort McCoy, we encourage you to make registration appointments to help reduce waiting. Call 608-388-8956 or DSN 312-280-8956 to make an appointment. The following documents are needed to register your child for any CDS program:
Your ID Card (Active Duty or Military Family Member ID, DoD Civilian, DoD Government Contractor)
Each child's up-to-date immunization records and social security card
Two emergency points of contact (individuals other than you and your spouse who are easily accessible within the local community)
Your current end of the month Leave and Earnings Statement (LES) and spouse's/partner's pay voucher
Current health assessment
Child Development Center (CDC)
The Fort McCoy CDC, located at 1796 South F Street, is DoD certified and accredited by the National Association for the Education of Young Children. The center provides programs for children ages 6 weeks through five years of age. The CDC provides primarily full day child care services. Part Day preschool, hourly care and respite care are provided on a space-available basis. The Child Development Center also implements the Army Strong Beginnings Pre-K program which will prepare children for Kindergarten.
The CDC provides planned learning activities appropriate to each child's age and development level. The curriculum is designed to promote social, physical and intellectual growth in children, and emphasizes creative and developmentally appropriate activities and experiences. Parents are welcome visitors to the program at all times.
A Strong Beginnings pre-kindergarten program is open to children who are 4 years old prior to September 1. Strong Beginnings Pre-K prepares children for the skills and academics needed for school readiness.
For additional information on the CDC, please call 608-388-2238.
Hours of Operation -- The center is open 6:30 a.m. until 5:15 p.m., Monday through Friday.
Costs
The fees at the Child Development Center are based on total family income (TFI). Annual registration fees for Families enrolling in the programs available at Fort McCoy are paid at no cost to the Family through the Army Family Covenant.
Family Child Care (FCC)
The Fort McCoy CYSS program does not offer a Family Child Care program. All persons who provide child care in government quarters may not provide more than ten child hours per week. Families should refer to information in their housing packet regarding limitations on caring for children other than their own in government quarters and consequences of providing unauthorized child care.
School Age Services (SAS)
School Age Services (SAS), located in Building 1751 on S. Regimental Avenue, provides full-day and after-school care for children in Kindergarten through 5th grade. A full-day summer program operates June through August and an afterschool and non-school day program is available during the school year.
The Fort McCoy SAS is accredited by The Council on Accreditation (COA). A unique part of our program is that we are also part of the Boy's & Girl's Club and 4-H Club. This enables SAS to utilize both programs resources and curriculum. The Army also implements the Character Counts program, which focuses on promoting good character in children of all ages.
Transportation from local schools in Tomah and Sparta is provided.
Youth Program (YP)
The Youth Program, located in Building 1751 on S. Regimental Avenue, provides full day and after school activities for youth in 6th-12th grades. A full day Summer Program operates June through August and an after school and non-school day program is available during the school year. There is no fee from 1:00 p.m. to 5:30 p.m. Transportation from local schools in Tomah & Sparta is provided. The YP also provides special events such as field trips and lock-ins.
School Liaison Services
Fort McCoy's School Liaison Officer is committed to addressing school and transition issues of the mobile military child. The School Liaison Officer role is to manage, coordinate, and facilitate education support services that maximize the opportunity for academic success for military children. For additional information, call 608-388-6814 or DSN 312-280-6814.
SKIESUnlimited
The Fort McCoy Child, Youth & School Services (CYSS) SKIESUnlimited Instructional Program provides the framework for all instructional programming in the CYSS system. SKIESUnlimited encompasses instructional programs for children and youth from infancy through the end of their senior year in high school. Children and youth participate in instructional programs for a variety of reasons: to explore new skills, to pursue and nurture personal interests, to interact socially with others, to build a resume, to bolster a college application, or to foster a close relationship with caring, knowledgeable adults outside of the home. For additional information on current classes available, contact Parent Central Services at 608-388-8956 or DSN 312-280-8956.
After School Program
Fort McCoy School Age Services (SAS) and the Youth Program (YP) provide an after school program until 5:30 pm Monday thru Friday with study time and open recreation options. There is bus pick up each day at both Sparta and Tomah area schools. There is a fee for those in grades K-5 and no fee for the Middle School/Teen program. Fees may apply for Middle School/Teen special events or camps. On days when schools are closed due to inclement weather after school has begun, busses will pick up students at their respective schools. During non-school days, parents will provide transportation to the Youth Services Center. During days when school is cancelled due to inclement weather prior to school opening, SAS and the YP will be open all day. SAS and the YP do not open early if school is delayed due to inclement weather. SAS and the YP utilize Boys & Girls Club and 4-H curriculum as well as partnerships with other MWR activities.