Base Housing
---
Naval Base Kitsap Bangor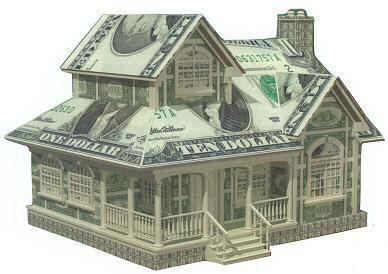 Bangor Plaza (SW Corner)
2720 Ohio Street
Silverdale, WA 98315
Phone 360-396-4399 / 800-876-7022
Phone (DSN) 312-744-4399
Fax 360-396-5970
Fax (DSN) 312-744-5970
Mon - Fri 7:30 a.m. - 4:00 p.m.
Sat, Sun and holidays - closed
Email | Website | Website | Map
Ask your Command or local housing office to learn more about PCSing.com that is currently available for most military installations. This site allows military members and families to:
Search listings and pictures of available rentals near military installations
Articles to understand all the ins and out of PCSing to a new location
Find out about shared rentals
List and advertise their own properties for rent or to other military families PCSing
List their homes For Sale By Owner (FSBO) to other military members PCSing
How to Contact the military installation housing office they are PCSing to.
For Local Certified Military Relocator agents to help in your PCSing needs
Housing
Government Housing
Family Housing
West Sound Housing currently consists of 1,341 Public Private Venture (Forest City) units and 870 Navy owned units. Forest City units are located on Naval Base Kitsap-Bremerton, Bangor and Keyport. The Navy owned units are located within Jackson Park Naval Housing area located next to the Naval Hospital about 4 miles north of Naval Base Kitsap-Bremerton and about 9 miles south of Naval Base Kitsap-Bangor. All referral services for the combined 2211 units are currently conducted by the Naval Base Kitsap Housing Office located at Bangor Plaza on Naval Base Kitsap-Bangor. Housing eligibility requirements can be foundonline.
If you complete and submit an application within 30 days of reporting, your control date (the day you will be eligible for housing) will be your previous duty station's detachment date. If you complete an application after this 30-day window, the date you turn in your application becomes your control date. Control dates set your position on the wait list. Waiting times vary depending on bedroom entitlements, pay grade, and pet considerations. It may be necessary for you to make other arrangements in the civilian community until base quarters become available. You may want to consider a pre-move house-hunting trip to facilitate your move to Naval Base Kitsap.
All residents must complete the following for placement on the Housing Waiting List:
Application DD Form 1746
Addendum to DD Form 1746, Registered Sex Offender Form. (Sex offenders are prohibited from Navy Housing)
A copy of Permanent Change of Station (PCS) orders or Change of Homeport Certificate
Detaching Endorsement (can be forwarded at a later date)
Exceptional Family Member Program endorsement, if applicable
There are pet units available, having a pet is a conditional privilege and residents are financially and legally responsible for any damages or harm caused by their pets.
Forest City provides some Renters Insurance in the amount of $10,000.00 for personal property. It is recommended that all Navy Personnel that rent housing acquire Renters Insurance from a private carrier whether they are in Navy Housing or in local community housing.
For the most up-to-date housing information contact the Navy Housing Office (NHO) at 360-396-4399/800-876-7022.
Availability
Housing Unit Locations:
Naval Base Kitsap-Bangor: 1,278 units
Naval Base Kitsap-Bremerton: 41 units
Naval Base Kitsap-Keyport: 22 units
Jackson Park: 870 units
Floor Plans
Floor plans may be seen online. Select 'K' for Kitsap, and then select Bremerton or Bangor. Select 'Military Family Housing' from the menu on the left. Then select 'Floor Plans'.
Wait times for military family housing varies. Bedroom entitlement, rank and effective date of application affect wait time for housing. In addition, some units do not allow pets, therefore, if you have pets, your wait time may be affected.
Application
You may apply for Family Housing prior to departure from your present duty station. However, you will not be put on the active waiting list until you actually detach from your unit. A complete application packet includes:
A completed application (DD Form 1746)
A copy of Permanent Change of Station (PCS) Orders or Change of Homeport Certificate
Page Two (Emergency Record of Data)
Detaching Endorsement (can be forwarded at a later date)
Exceptional Family Member Program (EFMP) status, if applicable.
Single Service Member Housing
Single Service Members can stay in the Base Bachelor Housing. Orders can be arranged or rooms may be available Space A. Please make sure your orders and information are called/faxed in as soon as you receive orders.
Service members checking into Bachelor Housing must report to the Navy Gateway Inns And Suites front desk located in the visitors lodge at 2750 Ohio St. Bangor and bldg 1001 Bremerton, to check-in and get a room key. This facility is open 24 hours, 7 days a week.
All single E-4 and below with under four years of service must reside in bachelor housing. Single E-4 and above with over four years of service are not required to live in bachelor housing. To live off-base rather than in the barracks you must run a chit through your command and the bachelor housing admin office.
All barracks are completely furnished and centrally located for quick access to the galley, NEX and commissary. Laundry and kitchen facilities are either in the rooms or available on the floor.
There are many housing options off the installation from apartments to houses to mobile home. Most rental properties require a 6-12 month or longer lease. Be sure your lease includes a military clause. There are very few furnished apartments available.
Applicant's control date on the waiting list is determined by the date of detachment from their last PCS duty station prior to reporting to this area. In order to keep that date, you must apply no later than 30 days after you've reported to your new command. After 30 days, your control date will the date of submission. Applications may be faxed to the Bangor office at 360-396-5970. Please keep us informed of any and all changes, especially phone numbers.
The West Sound area offers pet and no-pet housing units.
Exceptional Family Member Housing
Exceptional family members (EFM) in categories 4 and 5 are eligible for priority housing with control dates directly below the freeze zone (top 10% of any wait list). Other EFM categories and situations are reviewed on a case-by-case basis. Adjustments may be made as necessary within houses in other areas as required. None of the PPV housing in this area has air-conditioning nor are generators provided.
Non-Government Housing
Housing Referral Office (HRO)
The HRO is your contact for any problems you may encounter such as discrimination complaints, tenant/landlord disputes, or any questions or problems about off-base housing is the HRO. The HRO will provide you a list of rentals with corresponding locator maps and give you information regarding the communities in which the rentals are located. All renters should carry renters insurance against fire, theft and other damages. The property owner's insurance will cover the property but not the renters personal property. Transfer coverage after you arrive. Ask about the availability of a Rental Partnership Program if you are planning to rent.
You can also contact a local Certified Military Relocator Agent who could also assist you in all you off base housing needs.
Purchase Options
The Fleet And Family Support Center offers home buying seminars help educate future home buyers on the process. At these seminars, you will learn how much house you can afford to include overall cost and monthly payment, what mortgage brokers look for on your credit reports, how to look for and work with a real estate agent, what to expect at the closing, how to read a contract, and many more helpful home buying hints, tips, and the pitfalls to avoid. To find out when the next home buying seminar will be held, call 360-396-4115.
Kitsap County offers a myriad of housing possibilities, both in styles and prices. Because the Navy has such a strong influence in Kitsap county, as the military influence has grown so has the variety of locations, prices and sizes of the housing market. Older homes, built during WWII can be purchased for $150,000.00 and homes built in 2008 can be purchased for $300,000.00 or more. The housing market here has the same ups and downs that other areas experience. Because this is a military town, there are always new people arriving who desire to own their own home.
Rental Options
Rental prices for studio apartments can range from $800.00 per month to condos or houses renting for $1,500.00 or more.
Mobile Homes
There are no mobile home parks on board the installation but there are several community mobile home parks in Kitsap County. If you are bringing a home with you, many parks have available space for existing homes. However, please make arrangements before you arrive. The Navy Housing Office can provide you with a current listing of availabilities.