Time to PCS: Things to watch and ask
Hey y'all.
Today I want to talk about the things we wish we knew before moving to a new station. We all gather information off of the internet but it's not until after living on that particular place that we learn the real pros and cons we wish we knew before that big move.
My husband has been in the military for around 10 years now, between deployments, trainings and reserve service. For the last year, we've been living on base housing and it's completely different than living off base. There are so many things I knew before moving to this base and the area. Let's be clear that every base housing is different, either in the amenities, house layouts and /or rules. Not to mention the city our new PCS orders are sending us, it's a new adventure most people don't get to have.
Jumping right on to the topics on hand.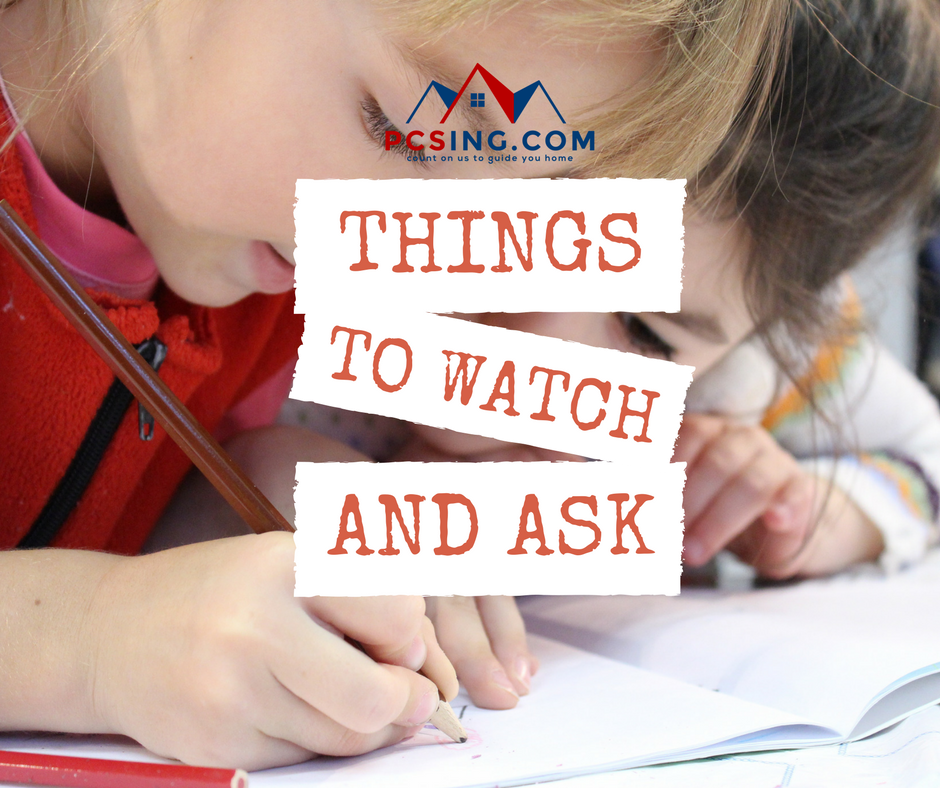 What are the things I wish I knew about military base housing before moving?
Houses on most bases are different depending on the family size. Some have big living rooms and others more bathrooms. If you have kids, like I do, carpets are a big no no in the dinning room, stairs are a pain when babies start crawling and not to mention the closet space. Depending on what your family needs, it's important to ask the housing company about your options.


Speaking of options, make sure to ask about special lease offers before signing any contract. If a private company runs the housing, they need to maintain an amount of houses occupied. If they're low on these numbers, they will offer a special price for new leases that is not the full BAH. Cons about this is that in some cases they will offer those same lease deals to non-military (civilians) personnel and would become a safety concern for some people. They will still have to go trough a background check but that's about it, maybe your next neighbor is your doctor or the store cashier.
Also checkout The Pros and Cons of Base Housing
Community
Most, if not all, base communities have Facebook groups for spouses. They would love to share their experiences on that particular base and give an insightful look at things like streets that flood easily, mail problems, layout pros or cons, amenities that most people don't use and other groups in the area. Ask about things that will be changing soon, or that have recently changed. For example, charges for utilities. That's something that will start to be implemented on different bases.




The same housing office would probably be able to share an activity schedule for kids and adults on and off base.




Most bases have a commissary and exchange. That's a good place for those teens and adults looking for an extra income. There's also the option of jobs in other stores, food places and amenities on the base like the beauty salon, cleaners, or the gas station.




*Side note to the commissary: Ask for thing to watch out for at that specific commissary on the FB groups. Some have special day sales or lack on the expiration date review.




Keep in mind that being at a military installation means most of your neighbors will be going through the same deployments, trainings and separation problems as you. That being said, keeps in mind that asking for help is not bad. They might know more about how to help in that situation than what you think.
---
Feeling like there's too much to think about? Don't you worry.
At the end of this post will be a document for you. There you'll have a bullet list of the "Things to watch or ask" mentioned on this post. We all have a million things going on, so feel free to download this document for your own peace of mind.
---
School
Do you have kids? Then this is one of the biggest concerns when moving. Being the new kid is not easy. Once kids make friends and are used to their teachers, it's time to move again. Not all bases have schools on base or have 1-12 programs. Make sure to ask what schools are good off base; check the school statistics and what people around have to say about them. If it's on base school, take time to notice your kids' behavior. Not all military kids are the same or accept new people coming to their school.




What about after school programs and school breaks? Not all, but most military installations have after school programs. Easter break for example, mom and dad work but the kids are home. Some teens are okay being home but kids get bored, it's a fact. The TV and the playground would not last a week, so look around for Summer Camps, Easter egg hunts or mud runs to keep them active.
Off Base
It's Friday and y'all want to do something together as a family out of the day-to-day surroundings. I'm with you. That's why it's important to search the close by restaurants, parks, lakes, beach, stores or zoo. Also, pay close attention to what's in driving distance that can be done with the family or when the service member is on deployment. It's a hard time and keeping the mind occupied is one important thing.
Last but not least, safety. Keep a look out for the area's safety and what people have to say. Not all bad things appear on TV or are mentioned on the town's web page. In most cases, FB is where the locals would disclose what they see or experience in the area. That is why it's important to look for those spouses and local pages.
If you have any other "Wish I knew before moving" fact, share it in the comments below, the more we know the better.
Written by: Erika Michelle
aparentscrazymind@gmail.com
---