Home Is Where You Park It: The Tiny House Movement
The PCSing.com staff headed to Pink Hill, NC to learn more about the newest trend for military families...Tiny House living!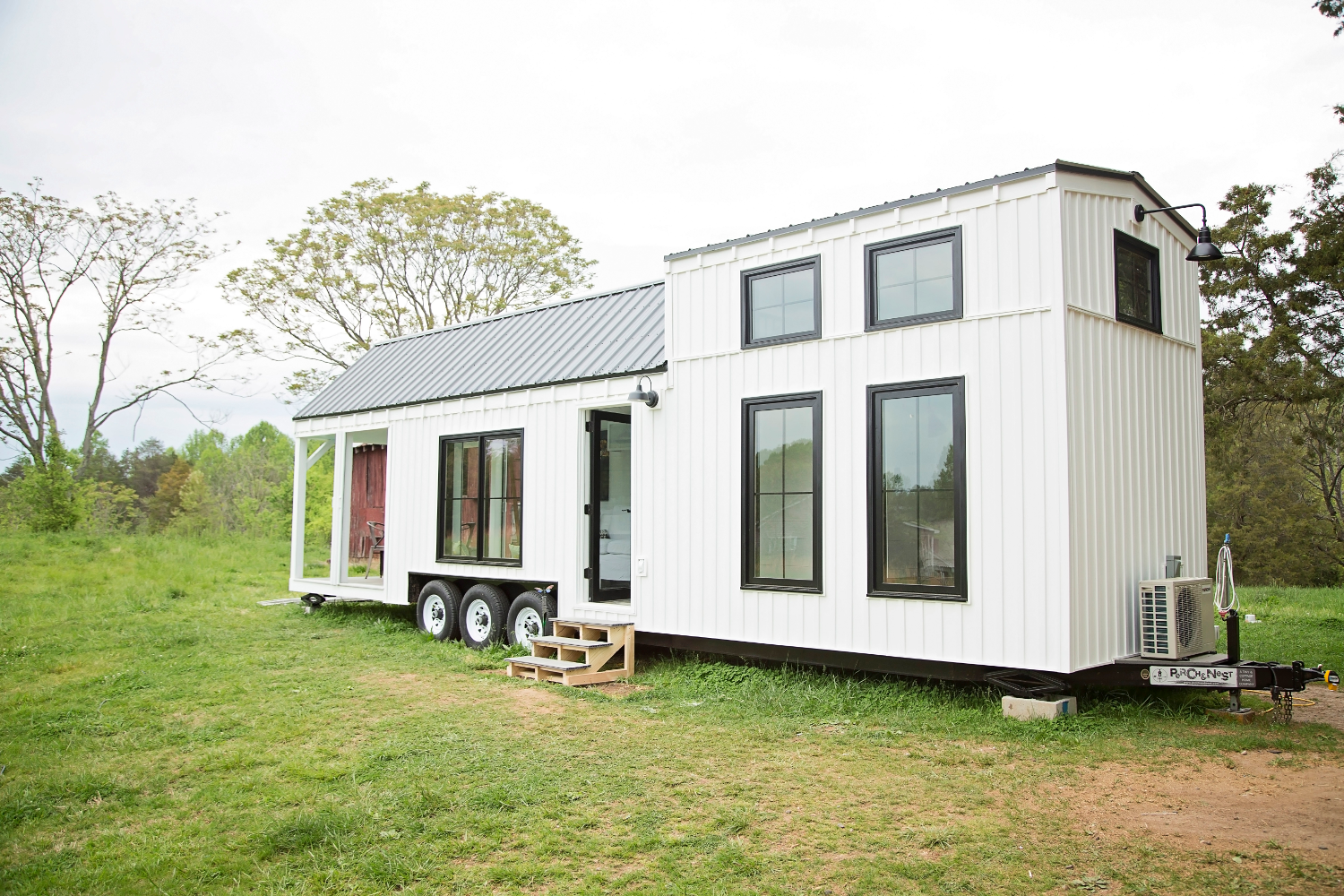 We had the honor of speaking with an owner and designer of Perch and Nest: A Tiny Home and Cottage Company
How did you get introduced?
We were first introduced to the tiny house movement by our hometown friends, who are now known as Tiny House Expedition. We were already operating a carpentry business on our farm, and together we built their tiny house at our shop. Through that process, we realized we had found the perfect design and construction scenario for ourselves. We could work from home creating well designed spaces for others but also for a group of folks that we found to be "our people".

How did you get started living tiny? and why?
We had our first tiny house experience last Summer when we moved our family of four into our roost36 tiny house RV. We were having some work done in our farmhouse that required us to move out which created the perfect opportunity for us to give tiny living a try.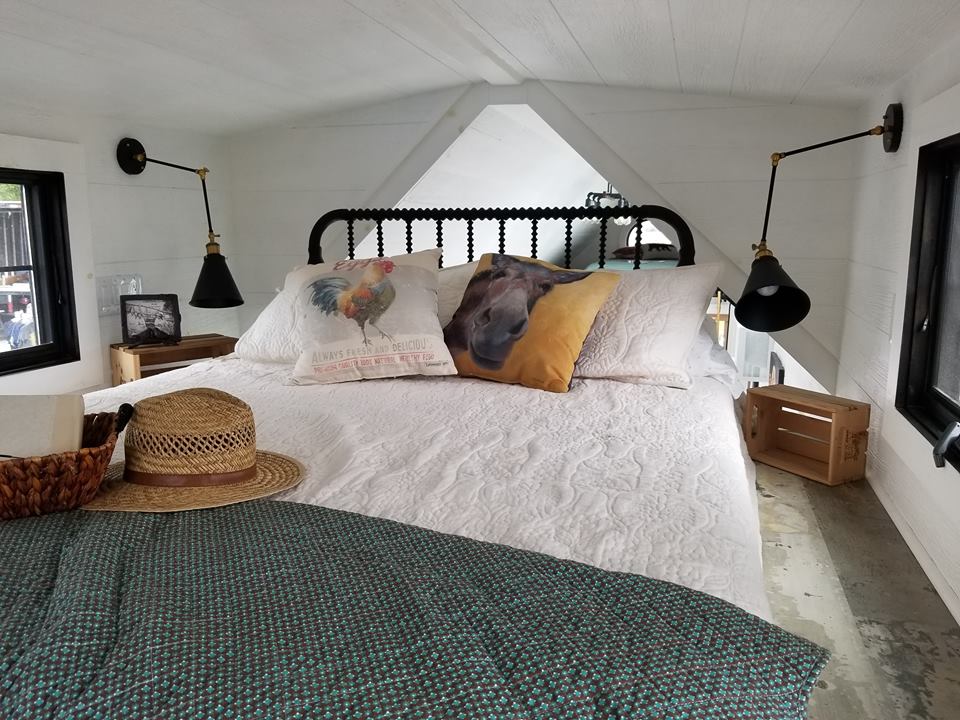 What is your family size and the kids ages?
At that time, our family of four included me, my husband, 10-year-old daughter, 13-year-old son, a dog, a cat, a pot belly pig, and a handful of chickens.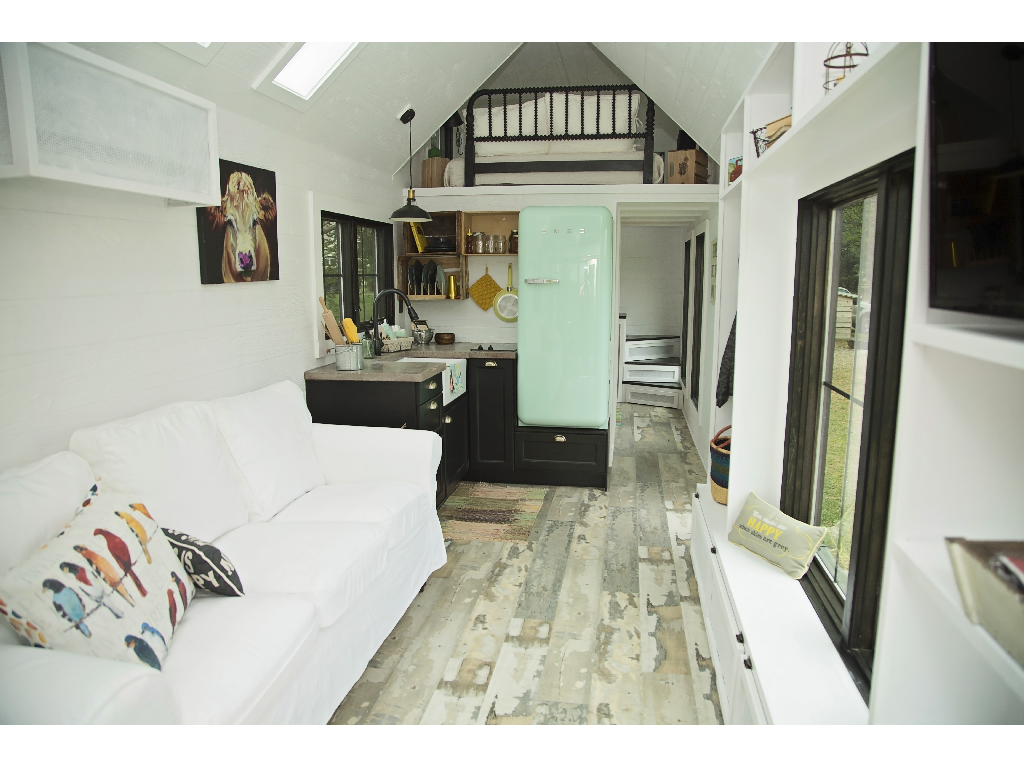 How did your children react?
We really didn't know what to expect, but overall, after 2 months of full time tiny living, we didn't want to go back. We began to enjoy the outdoors more, meals together more, and just overall peaceful living more with less clutter and cleaning and more time together doing things we wanted to do rather than things we had to do.
Why do you feel so many military families are choosing to live tiny?
We are finding that a lot of our clients are active or retired military. There are various reasons each of them have decided to go tiny, but the points that we keep hearing are...
-a tiny house RV allows the buyer the quality of a home but with the convenience of an RV
-most military bases or base areas have RV parking available
-the military will move a THRV if/when an active member is relocated
-the ability to relocate in your own home after service is complete seems ideal
What are the financial benefits associated with living tiny?
There are also many financial benefits to living tiny. It varies with each individual, but generally RV payments plus parking fees are less than mortgage; and utilities are often included in lot rents, there are minimal to no relocation/moving costs, and every day purchases are kept to a minimum as you reduce your housing/storage footprint. (I.e. If you don't need it, you're more likely to resist the purchase if you are living in a small home.
Johanna L. Elsner
Perch & Nest-A Tiny & Cottage Home Company
perchandnest.com
---