Dity Move
DO IT YOURSELF (DITY) MOVE
The DITY program is an alternate means of moving your personal property. An upfront operating allowance/incentive of 95% of what it would have cost the government to move your property will be paid to you for a DITY move. The final settlement is based on the actual weight of your household goods moved. Your actual costs are deducted from the 95% and the remainder is your financial profit, less applicable Federal and State taxes.
Incentive payment estimates provided at the time of counseling are estimates only!
All DITY moves must have TMO approval before you do the move. Failing to comply with the provisions of the program limits reimbursement to actual expenses incurred not to exceed the cost the government would have paid to move your property. If you have items normally considered accompanied baggage a DITY move is not authorized. Consideration is given to the size and shape of the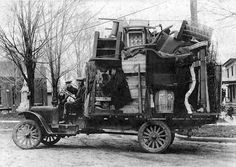 articles being shipped as well as the total weight estimated being shipped.
Under the DITY program you will obtain the necessary equipment, materials and vehicle to safely transport the property. You must obtain certified weight tickets, showing the empty and full weight of the truck/trailer. You must also obtain receipts for expenses. These expenses are for the DITY move only and do not include meals or motel receipts.
Actual moving costs that exceed the Government costs are at your expense. If you receive an advance operating allowance that exceeds the Government costs, action will be taken to recoup the excess amount. The most important step in avoiding excess charges of your advance operating allowance is to accurately estimate the weight to be moved. If a final settlement claim is not made within 45 days after the start of the move, TVCB Albany GA will begin action to recoup any advanced operating allowance from your pay.
Authorized expenses include payment for rental vehicles/trailers, packing materials, moving equipment (hand trucks or appliance dollies), blanket wraps, gasoline and oil expenses; itemized expenses that may be directly related to the DITY move such as tolls, weight tickets, etc. These costs are deducted from the incentive payment to determine the financial profit for taxable purposes. Tow dollies for towing POV's are at member's expense and will not be reimbursed.
Because DITY move participants are responsible for arranging the entire move, claims for loss and/or damage will generally not be paid except in those cases where an act transpires that is beyond your control (vehicle accident, fire, or theft, or an "act of God"…flood, earthquake, etc.) and it is determined that you are free of negligence.
FRAUDULENT SHIPMENTS -
Shipment of unauthorized items, fraudulent weight tickets or fraudulent expenses to unauthorized destinations is illegal. Any evidence of improper actions will be immediately reported to the appropriate service investigation office. If you make a fraudulent shipment, you are subject to forfeiture of your entitlement and all costs will be at personal expense, in addition criminal charges may be filed.
Temporary storage is authorized for DITY moves only when circumstances occur that prevent immediate delivery to a residence. Using a government storage contractor is expensive and usually results in excess costs to the member. Reimbursement for commercial storage is based on the actual expenses incurred not to exceed government costs. Temporary storage is not authorized in connection with a local DITY move.
We ask you for all your IDEAS and subjects that should be covered in Dity Move PCSing, so we may expand this section along with all the others. We are also looking for Dity move videos and stories, good and bad while PCSing. But most of all, information that would help the next Dity Mover when PCSing. So submit your info. Thanks
---