Base Housing
---
Navy Housing Welcome Office NAS Pensacola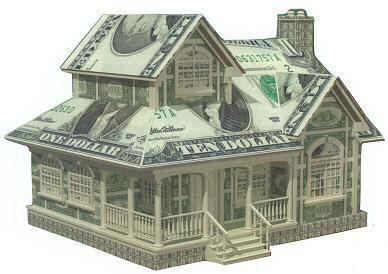 1581 Duncan Road
Building 735
NAS Pensacola, FL 32508-5312
Phone 800-793-9407 / 850-452-5168 (Front Desk) / 850-452-4412 ext. 0
Phone (DSN) 312-459-4412 ext. 0
Fax 850-452-3788
Fax (DSN) 312-459-3788
Mon - Fri 8:00 a.m. - 5:00 p.m.
Sat, Sun and holidays - closed
Housing
Ask your Command or local housing office to learn more about PCSing.com that is currently available for most military installations. This site allows military members and families to:
Search listings and pictures of available rentals near military installations
Articles to understand all the ins and out of PCSing to a new location
Find out about shared rentals
List and advertise their own properties for rent or to other military families PCSing
List their homes For Sale By Owner (FSBO) to other military members PCSing
How to Contact the military installation housing office they are PCSing to.
For Local Certified Military Relocator agents to help in your PCSing needs
General
The Florida Panhandle Metro Housing Office is here to serve you. Please come to see us upon your arrival for important housing availability options. We are conveniently located just inside the NAS Pensacola main gate. Office hours are 8:30 a.m. to 5 p.m., Monday - Friday (except Federal holidays). Call us at 850-452-4412, DSN 312-459-4412, FAX 850-452-3788. If you are outside the Pensacola area, call toll free 1-800-793-9407.
Click here for BAH rates for the NAS Pensacola/Saufley Field/Corry Station/Whiting Field area.
To select government housing, excluding PPV, Service members must have detached from the previous command. Service member does not have to be checked-in to the new receiving command. Having a floor plan in mind is a plus.
Government Housing
There are 871 housing units which require full forfeiture of basic allowance for housing (BAH).
Availability
The average wait times for base housing is based on bedroom requirements and rank. The following is a list of available housing units and estimated wait times:
Enlisted Housing: E1-E9 = 2, 3, 4 bedroom estimated wait is 0-1 month
Officer Housing:
W1-O3 = 2 bedroom 0-1 month wait
W1-O3 = 3 bedroom 0-1 month wait
W1-O3 = 4 bedroom 0-1 month wait
O4-O5 = 2 bedroom N/A
O4-O5 = 3 bedroom 1-2 month wait
O4-O5 = 4 bedroom 2-4 month wait
O4-O5 = 5 bedroom 36+ month wait
Please go to the housing website for up-to-date information on current waiting lists. Currently we have enlisted units ready for immediate occupancy.
Eligibility
Assignment is based upon your needs and availability. Date of eligibility is based on date of detachment from your last command or last permanent duty station. You must have at least 6 months remaining on your orders assigning you to the Pensacola area and you must have checked in through the Housing Welcome Office within 30 days of your assignment to the area. Military member must have legal dependents who will reside with him/her at least 9 consecutive months out of the year.
Single military members, who have 6 months on their orders, and authorized to reside outside of the barracks, will be authorized to live/rent government housing. For more information contact Balfour Beatty housing managers at the Florida Panhandle Metro Housing Office, at 850-452-4412.
Application
Application for family housing can be made anytime after receipt of PCS orders and up to 30 days after reporting to the Pensacola area. Control date will normally be the date of detachment from your last permanent duty station. For applications received more than 30 days after reporting aboard, the control date will be based on the date of application. Advance applications will not affect the control date. Applications are accepted for personnel stationed at NAS Pensacola, Center for Information Dominance (Corry), Saufley Field, or Naval Hospital or one of the tenant commands.
You may forward your application before or upon reporting to our area. Sponsors must provide a copy of Permanent Change of Station orders and a Record of Emergency Data (Page 2). Service members must have a minimum of six months remaining on their tour in Pensacola to accept an assignment to government quarters.
Geographical Bachelor Housing
There is no geographical bachelor housing available at this time for personnel assigned to NAS Pensacola, Center for Information Dominance (CID), or Saufley Field. Personnel, E-5 and above will be required to live off-base.
Exceptional Family Member Program (EFMP)
If you have an Exceptional Family Member Program (EFMP) family member, pre-notification to Family Housing is encouraged. Prior to notifying housing of your family member's EFMP you will need to know the category/classification the family member has been placed in by medical personnel.
Pets
Depending on which Housing area you reside in will determine how many pets you will be authorized. Mariner Village (located off base, approximately 15 minutes from Corry Station, Naval Hospital, or NAS Pensacola) you are authorized 2 pets (no exotic pets, only dogs, cats, birds or fish). All other government housing allows 1 pet and some dogs are not authorized (Akita, American Bull Dog, Chow, Doberman, Pit Bull, and Rotweiller or combination breeds having one of the aforementioned).
For further information contact the Housing Welcome Office, Building 735, 1581 Duncan Rd, NAS Pensacola, FL. Operating hours are from 8:00 am - 5:00 pm Mon, Tues, Thurs, Friday. Wednesday hours are 8:00 am - 7:00 pm. Closed Saturdays, Sundays and holidays.
Non-Government Housing
Housing Referral Office (HRO) --The HRO is your contact for any problems you may encounter such as discrimination complaints, tenant/landlord disputes, or any questions or problems about off-base housing is the HRO. The HRO will provide you a list of rentals with corresponding locator maps and give you information regarding the communities in which the rentals are located. All renters should carry renters insurance against fire, theft and other damages. The property owner's insurance will cover the property but not the renters personal property. Transfer coverage after you arrive. Ask about the availability of a Rental Partnership Program if you are planning to rent.
The Florida Panhandle Metro Housing Office has a staff of counselors available to assist in locating off-base housing. Our pool of resources consists of extensive listings for: homes, apartments, townhouses, condominiums, and mobile homes for sale and rent in the local area. It is important to note that month-to-month rentals are scarce and may be expensive. Pensacola is a very popular tourist area, so advance motel reservations are highly recommended. Post-Ivan recovery has resulted in multiple sales and rental homes that are available for immediate occupancy. Active duty personnel stationed in the Pensacola area are eligible for an electric deposit waiver. Please ask the housing staff for more information.
You can also contact a local Certified Military Relocator Agent who could also assist you in all you off base housing needs.
Arrive on a weekday if possible as most property managers do not work on weekends. Do not rent over the internet - you may not like the rental once you physically see it, remember over the internet all you see is the rental, not the surrounding area. Leases are legally binding and the military clause will not allow you to break the lease if you knew ahead of time you would transfer prior to the expiration of your lease. Make sure the place you are interested in renting is ready for occupancy (not repairing hurricane damage) - not in 2 weeks or 2 months down the road.
Community Rentals/Housing Purchase Option
Average cost of rent is from $700.00 to $1,400.00. Average cost of utilities are from $250.00 to $500.00 per month. For a wavier for deposit on electricity you must go to the Housing Welcome Office. No other waivers for utility deposits are offered.
For a listing of available rentals in the community contact the Housing Welcome Office. For rental guides contact the FFSC Relocation Office at 850-452-5990 ext. 3123/3124, 7:30 am - 4:00 pm, Monday - Friday, closed weekends and holidays. Do not rent online. You can also contact a local Certified Military Relocator Agent who could also assist you in all you off base housing needs.
NAS Pensacola Housing Welcome Office has the Rental Partnership Program (RPP) available at several apartment complexes,townhouses and condos and individual homes. This program provides a discounted rent, no application fees, and reduced security deposit. Credit checks are minimal as applicants are approved based on their EAOS, PRD, and paygrade. If you know the amenities you want, contact the Housing Welcome Office RPP Manager at 850-623-9726 ext. 3.
Mobile Homes
Since you are living on the Gulf Coast it is not advisable to reside in a Mobile Home. Hurricanes heavily damage or destroy Mobile Homes at a Category 1 Hurricane, therefore you will have to evacuate in the event of a hurricane. However, there are a number of Mobile Home Parks in the area. There are no Mobile Home Parks on any of the military installations. Incoming personnel desiring information on Mobile Home Parks within the area can contact the Relocation Office for more information at 850-452-5990. You may also contact the Housing Welcome Office upon your arrival at Building 735, 1581 Duncan Rd, NAS Pensacola; 850-452-4412 ext. 0 (Government).