Schools & Education
---
?Airman and Family Readiness Center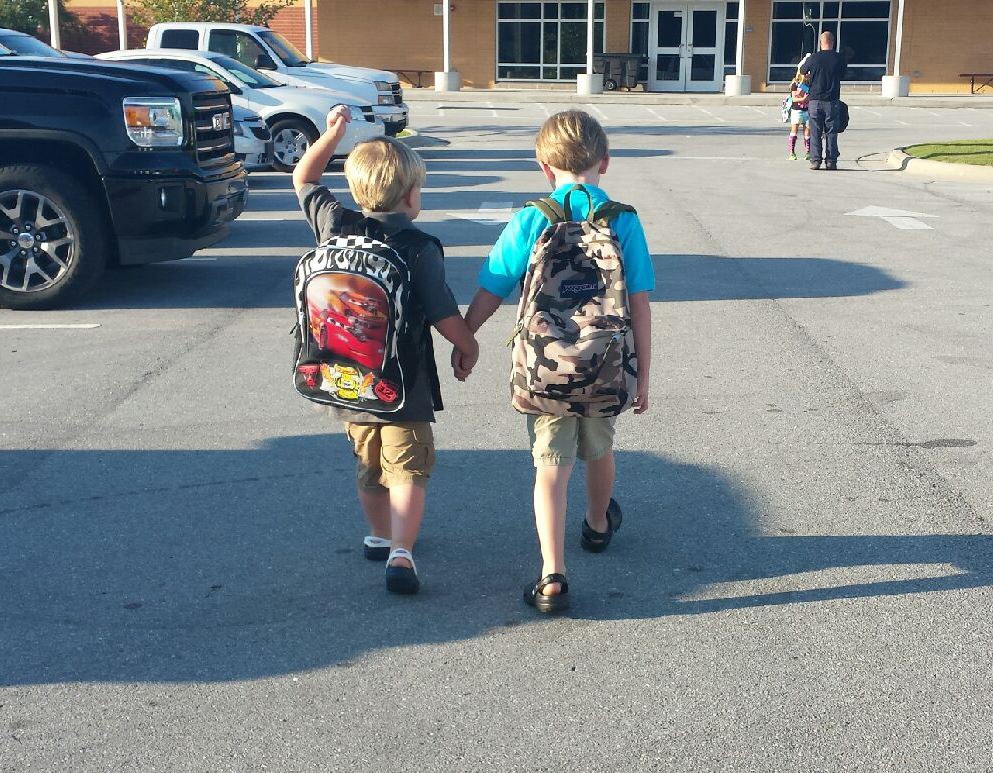 7282 North 137th Avenue
Bldg. 1113
Luke AFB, AZ 85309-1520
Phone 623-856-6550 / 623-856-6273
Phone (DSN) 312-896-6550
Fax 623-856-2067
Fax (DSN) 312-896-2067
Mon - Fri 7:30 a.m. - 4:30 p.m.
Sat and Sun - closed
The educational opportunities in the greater Phoenix area include over 40 public school districts for elementary and high school children as well as vocational, community college, and university level educational institutions. A great place to find specific information about all schools is on the Internet. The public schools have "report cards" showing standardized test scores, demographics, parent information, safety, and registration information. Most of the local colleges and universities have websites. The Airman and Family Readiness Center (A&FRC) also has information about local schools.
The Education Services Center can offer assistance and counseling for college level curriculum. There are no DoDDS Schools on Luke AFB. Among the metropolitan area school districts there are significant differences in the quality of education provided. Children are assigned to the district in which they live, making it important to research schools before making a housing decision. The A&FRC maintains information on the average standardized scores of the surrounding public school districts. We are in Maricopa County. The A&FRC also has maps of the different districts showing their boundaries which sometimes overlap municipal boundaries.
Within a 15-20 mile radius of Luke AFB, there are over 15 elementary school districts with school start dates for each one varying from mid-August to the first of September. Some of the districts are on a year-round school schedule, which means the students have several breaks during the school year but attend the entire year. This currently applies to some high schools and is being considered by elementary schools as well.
There are many private schools in the Phoenix metropolitan area. Private secular schools are schools without religious affiliation. Many secular schools have a long history and tradition while others are relatively new. Secular schools often give preference for admission to students whose relatives are alumnae of the schools. Secular schools may offer a traditional education that centers around preparation for college while others focus on an educational philosophy or a specific approach to learning such as those that accommodate individuals with special needs, i.e., schools for deaf or blind students. Tuition costs vary widely. Transportation may be included in the cost of tuition or may be separate charge. Teachers are not required to be certified by the state though they may hold a variety of degrees and certifications.

Bus Service

Please contact your child's school district to ask what transportation services are provided.

Meals

The school food service program is an essential part of the total educational program. Based on the premise that well-nourished students are better prepared to receive the instruction of the school day, the Nutrition Services Department plays a vital role in each school's educational team.
As part of the National School Lunch and Breakfast programs, the schools can offer meals free or at reduced price. Free and reduced-price meal applications are available in the school office, cafeteria, or the Nutrition Services Department. Only one application is required per family. Every district family is encouraged to complete and return an application.

Before and After School Programs

Many school districts offer before and after school programs. Please contact your child's school district to ask what before and after school services are provided.
The Youth Center, located in Building 1143 near Fowler Park, on Luke AFB, assists active duty personnel and DoD civilians by offering a safe learning environment for youths ages 6 to 18. Continuing programs include homework assistance, computer resource, job referral, community service projects, youth transition programs, social programs, sports programs, instructional classes, before-and-after school programs and summer and holiday camp programs. For further information, visit the Youth Activities Center office, or call 623-856-7470 or 623-856-7471.

School Sports Programs

Check with your child's school to find out which school sports activities are offered.

Exceptional Children Programs

The Gifted and Talented Education program provides assistance to schools providing education for gifted students. It ensures compliance with state requirements for the appropriate identification procedures of potentially gifted students, and curriculum and instruction for students who have been identified as gifted.

Special Needs Children

If your child has special education needs, the districts require an Individualized Educational Plan (IEP). Questions about Arizona's Special Education or Exceptional Student Services can be asked by calling 602-542-4013.
Parents may decide to perform the schooling themselves in their own home or a relative, neighbor, professional tutor, or home schooling cooperative may perform the service. Parents who are considering this option should inform themselves completely about time commitments, curricula, relevant state laws, outside resources and available support groups.

Information for On Base Residents

The Temporary Living Facilities (TLF) or Papago Village, is located in the Dysart School District. Elementary School children attend the Luke Elementary School, and High School students attend Dysart High School.
Base housing is divided by Glendale Avenue, which separates residents into two school districts. Those north of Glendale Avenue in Saguaro Manor fall within the Dysart School District. Those south of Glendale Avenue in Ocotillo Manor fall within the Litchfield Elementary School District. You must have proof of residency prior to enrolling your children in the Litchfield Elementary School District.

Local School Boards

Because of the large number of school districts, please contact the individual school district to learn more about their local school board.
Achievement Test Scores (e.g. Stanford Achievement Test)

The Arizona Instrument to Measure Students, or AIMS, is a standards based assessment required in grades 3-8 and in High School. Scores from the AIMS test are important information to help parents track the progress of their student and school. In addition, federal law requires that districts and schools test 95% of their students each year with AIMS or risk being designated as failing to make Adequate Yearly Progress under NCLB. The state designates when the assessment can be given, therefore there are limited make-up dates are available for the tests; it is vital that all students attend school during these testing periods. There are two types of AIMS tests administered in Arizona, the AIMS DPA (dual-purpose assessment) for elementary students and AIMS HS for high school students.

AIMS DPA Overview

Arizona's Instrument to Measure Standards-Dual Purpose Assessment (AIMS DPA) is a standards based assessment with embedded TerraNova norm-referenced items in the Reading and Mathematics tests.AIMS DPA is aligned to the new articulated reading and mathematics standards. The test is administered annually in the spring to students in grades 3-8.

AIMS HS Overview

AIMS HS is a statewide, standards-based assessment. AIMS HS measures the performance of students, schools, and districts on academic standards in reading, writing, and mathematics and is administered to students beginning the spring of their tenth grade year. High school students have five opportunities to pass all three sections of AIMS HS and are required to pass the test in order to receive a diploma in Arizona.

Grading System

Check with your child's school to ask which grading system is used.

Unique Opportunities

Magnet Schools

Magnet schools are highly competitive, highly selective public schools renowned for their special programs, superior facilities, and high academic standards. They may specialize in a particular area, such as science or the arts. Students who apply to these schools go through a rigorous testing and application process. Some magnet schools have boarding facilities to allow students from out of state to attend. Magnet schools were first launched in the late 1970s to help desegregate public school systems by encouraging children to attend schools outside their neighborhoods. Student diversity is still an explicit goal of most magnet schools.

Charter Schools

Charter schools began appearing in the early 90s. They are "alternative" public schools started by parents, teachers, community organizations, and for-profit companies. These schools receive tax dollars but the sponsoring group must also come up with private funding. Charter schools must adhere to the basic curricular requirements of the state but are free from many of the regulations that apply to conventional schools and the day-to-day scrutiny of school boards and government authorities. Charter schools allow parents, community leaders, educational entrepreneurs, and others the flexibility to innovate, create and provide students with increased educational experiences.

Home Schooling

Home schooling is educating children outside the public-private-parochial school establishment. Parents may decide to home school their children for a variety of reasons - religion, special needs, concern about physical conditions and danger in formal school settings, or fear of unacceptable teaching or religious curricula. Each state has specific mandatory requirements for parents who choose the home schooling option. Parents who choose to educate their child at home and who reside in Arizona, call 602-506-3144.

Adult Education

The Education Services Center offers many educational programs including undergraduate and graduate degree courses from Park College, Rio Salado Community College, Embry Riddle Aeronautical University and Wayland Baptist University. Scholarships are also available.