Registration
---
Airman and Family Readiness Center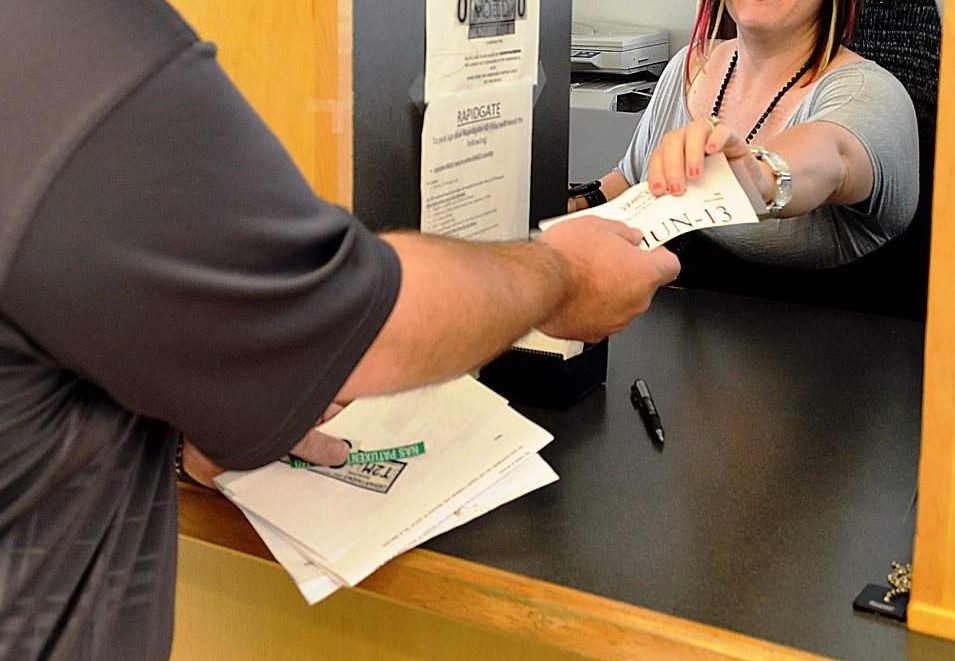 7282 North 137th Avenue
Bldg. 1113
Luke AFB, AZ 85309-1520
Phone 623-856-6550 / 623-856-6273
Phone (DSN) 312-896-6550
Fax 623-856-2067
Fax (DSN) 312-896-2067
Mon - Fri 7:30 a.m. - 4:30 p.m.
Sat and Sun - closed
Holidays - closed?
Base Regulations

The speed limit on base is 25 mph except in base housing and near the Child Development Center and Youth Center where it is 15 mph. The state laws of Arizona apply to Luke AFB.

Local Motor Vehicle Regulations

When you buy a vehicle, Arizona law requires that you apply for a title within 15 days of purchase. If your vehicle was registered in another state and you wish to operate it in Arizona, you must register it here as soon as you become an Arizona resident.
Most vehicles may be registered for either one or two years at a time. (Some vehicles must be emission tested every year, and are therefore not eligible for two year registration.)
All-terrain and off-road recreational vehicles that operate only on dirt roads located in unincorporated areas of Arizona must be titled and have a plate, but are exempt from registration and insurance requirements.
In addition to other fees, vehicle owners in Arizona pay a Vehicle License Tax (VLT), assessed in place of a personal property tax charged by some other states. The VLT is distributed to the State Highway User Revenue Fund, State Highway Fund, State General Fund (for school financial assistance), County General Fund, to the counties for the same use as the State Highway User Revenue Fund and to the incorporated cities and towns for transportation, maintenance and improvements.

Active duty military personnel or Public Health Service (PHS) Officers stationed in Arizona who are not Arizona residents are not required to pay the VLT portion of the annual vehicle registration.

To register a vehicle, nonresident active duty military personnel must:

Provide an affidavit for VLT exemption of nonresident service personnel issued and certified by the commanding officer. To pick up this form go to the Legal office with your LES and ID card.
Meet all applicable vehicle emissions test requirements.
Pay a registration fee and if applicable, commercial registration and weight fees, motor carrier fees and/or any late registration penalty fees that may apply.

Motorcycle/Bicycle Regulations

Luke AFB has helmet, clothing and safety requirements and regulations for riding motorcycles, bicycles, skateboards, etc. on base and off base. Check with the Security Forces office at 623-856-5970 for the details of these requirements.
A motorcycle license or endorsement is required to drive a motorcycle or motor-driven cycle. You must be at least 16 to apply for a motorcycle license.
An applicant for a motorcycle license or endorsement who is under 18 must have held an Arizona instruction permit for at least 5 months. The permit must be valid at the time of application. An applicant must also have satisfactorily completed a motorcycle driver education program that is approved by MVD or the parent or guardian must certify in writing that the applicant has completed at least 25 hours of motorcycle driving practice.
An applicant holding an out-of-state motorcycle license or endorsement is exempt from the driver education/driving practice and instruction permit requirements.