What You Need to Apply for a VA Home Loan
What You Need to Apply for a VA Loan
Getting a home loan can be a rather confusing process. There is no shortage of paperwork involved and you'll soon be on the receiving end of all sorts of loan disclosures and documents to review, initial, or sign. It can be overwhelming but just like anything else, it's a process. While the process might differ somewhat from lender to lender, there are definite steps when applying for a VA loan.
Gathering It Together
Your VA loan officer will ask for a fair amount of paperwork from you when you apply for the VA loan, so it's good to know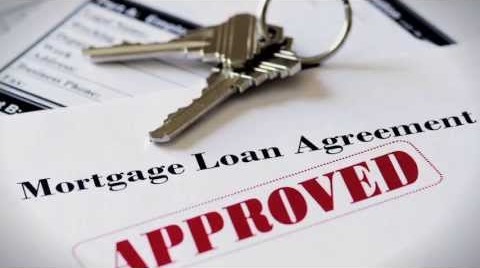 in advance what you will soon be providing your loan officer. The first step to apply for a VA home loan is getting your financials together.
W2 Forms
VA lenders will require at least two years of full time employment, which will be documented with copies of your two most recent years' W2 forms. On these forms, lenders will verify the amounts earned, looking for consistent income from year to year.
Pay Stubs
Gather your most recent paycheck stubs covering at least a 30 day period. If you get paid on the 15th and 30th, you'll have two stubs. If you get paid every other week, you'll need three.
Tax Returns
If you're self-employed or receive more than 25 percent of your income from commissions, bonuses or side business, you'll need complete copies of your two most recent, signed federal income tax forms. Some VA lenders require these tax returns regardless if you're self-employed or not.
Bank Statements
There is no down payment required for VA loans but there still may be closing costs which you may be responsible for. To make sure you have enough funds in the bank, provide copies of your most recent bank and investment statements. Include all pages, even if some are blank.
The Application Step
Now that you have your financials dusted off and ready to go, your next step is to complete a formal VA loan application. You can visit your loan officer at the VA lender's office and complete the VA application directly with the VA loan officer. This will take a bit of time as you go through the five page application and you can expect to spend an hour or so.
You may also complete an application online. The online application can be completed at your convenience and doesn't have to be completed during business hours. Many applications allow you to start an application, save it, and then return to it later for completion. If you're not sure about some of the questions the VA application asks, call your VA lender and get some clarification. However, the basic information about who you are and how much money you make is fairly straightforward. If you've made any errors or the loan officer needs more information, they'll contact you directly.
That's really all there is to it. It's a process of getting ready then completing the VA loan application using the financials you've gathered. Just take the process step by step and you'll soon find you're at the end of your journey.
About Brian Kavanagh
Brian is a mortgage banking professional with over 16 years of experience in residential lending. Brian specializes in VA Loan origination and his goal is to help active duty military and veterans understand and leverage their VA Home Loan Benefits.
---