Pantry Organization Tips
Ah. The pantry. The magical place located in your kitchen. It is mysterious and whimsical. Why, you may be wondering? Because behind its closed doors, the unthinkable exists. Expired cans upon cans of beans and tuna, jars of pasta sauce from 1970, and vast quantities of rice and flour and more! Okay, maybe you don't have those exact things, but do you even know what lurks in your pantry? Is it a place you just stuff items when you get back from a trip to the grocery store?

Recently, I was inspired to organize part of my pantry, just the items I use the most often. After not being able to find the things I needed quickly in a messy pantry, and after seeing flawless pantries while scrolling Instagram, I decided that I too could be one of the kind of people who had a pretty, organized pantry! Unlike those fancy people on social media, I was not prepared to spend a fortune on this project, so I did this whole thing all under $100. Living on base housing, I am beyond blessed to even have a large pantry. How dare I not utilize that cute space to the fullest? Let me tell you my process of getting some of my things organized.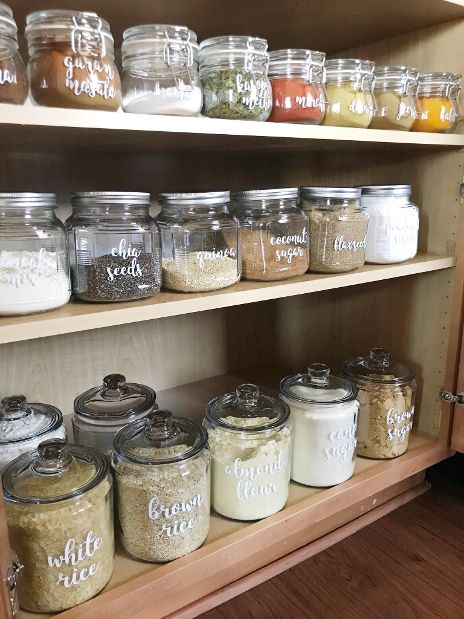 I started off by making lists of the items I use most and then thought about what size of jars I would need to organize my things. I knew I wanted to use glass jars since they're easily accessible and look the best in my opinion. After making lists, I went about looking for my jars. Luckily, I started my organizing brainstorming right before I was about to take a trip to visit my parents in Colorado. You know what they have 15 minutes from my parents house? An IKEA! My smallest jars that I used for all my Indian spices are from there. I believe they were only $2 each. Now, I know not everyone is as lucky as I was to be near the mecca of home decor and organzing but you too can achieve my look. I promise!

My other jars, the medium and large size ones are from Walmart. The medium ones were priced at a low $2.88 each and the larger ones were only $5.88 each. I saw that they also have smaller jars similar to my IKEA ones, so if you also go on this pantry makeover endeavor, you'll find almost everything you need at Walmart. After you've bought your jars & decided what will go in them, you're ready to label them. There are so many types of labels you can use, but in my case I wanted mine to look clean and uniform. I ordered vinyl decal labels from a shop on Etsy by the name of 'Palmetto Design Boutiq' and boy did they not disappoint! Not only is the font adorable, but you can pick the size of the labels as well as the color. For my small and medium jars, I went with the 1" size and for the larger jars I used the 1.50" size. The labels are SO affordable and the shipping is fast. Also, they are simple to apply and if you're nervous about that part, the shop includes step by step instructions for the application process. The last step in this process is to fill your jars with the appropriate items and place them on your shelves. Ta-da! Then, go ahead and take pictures of your gorgeous pantry and show the world the beauty you've created!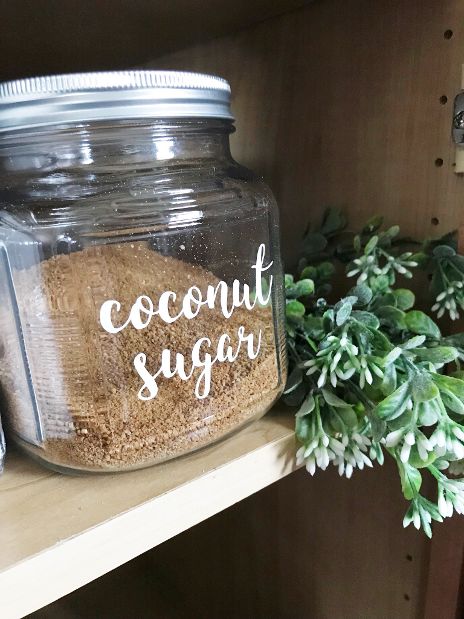 Keeping a house de-cluttered and organized makes life SO MUCH better, trust me! After doing a pantry makeover like I did, you'll feel accomplished and be able to breathe easy when you open those pantry doors. Good luck!

Written by: Simran Kaur Elias
Sources:
Small jars: IKEA
Medium and Large jars: Walmart
Vinyl Decals: Palmetto Design Boutiq on Etsy
---